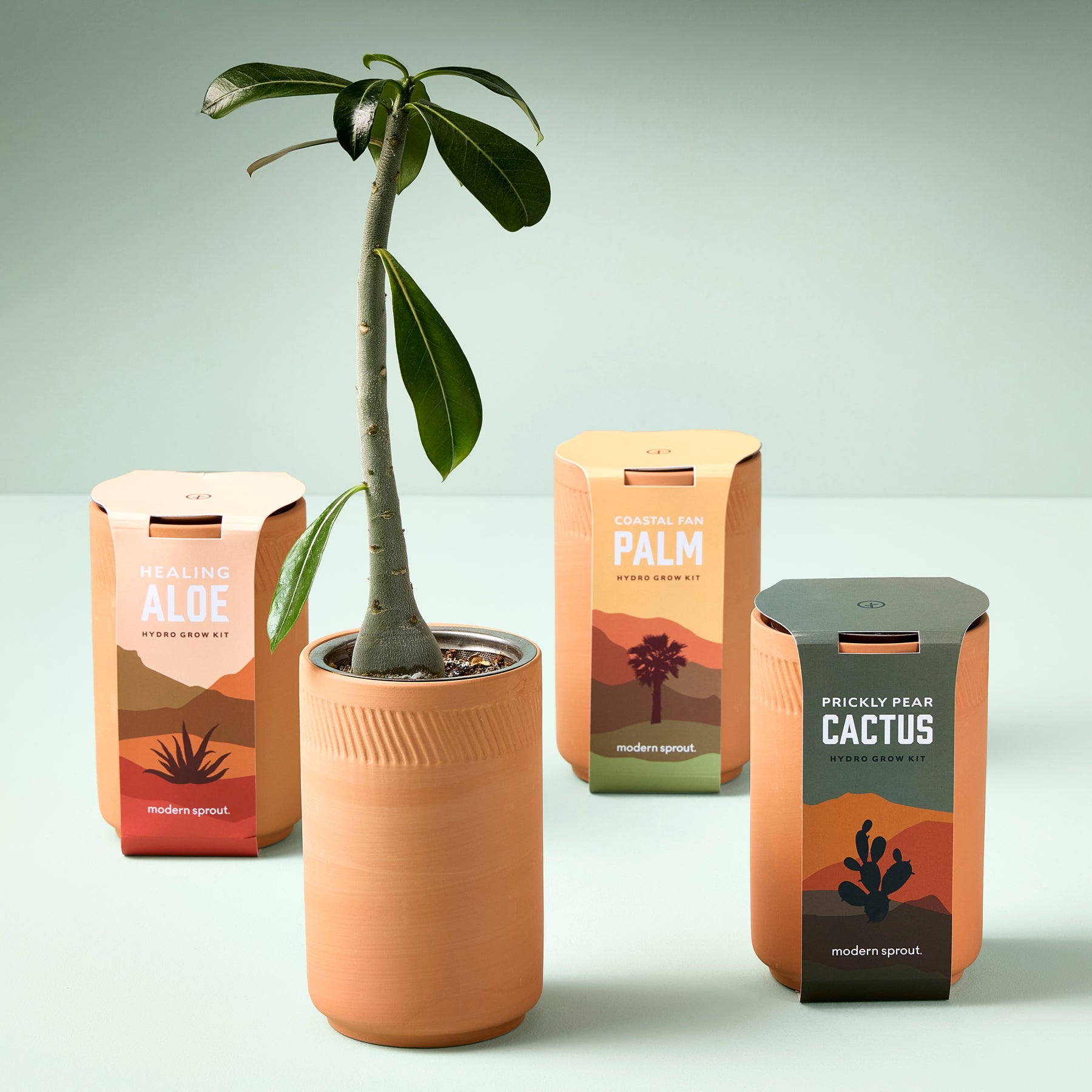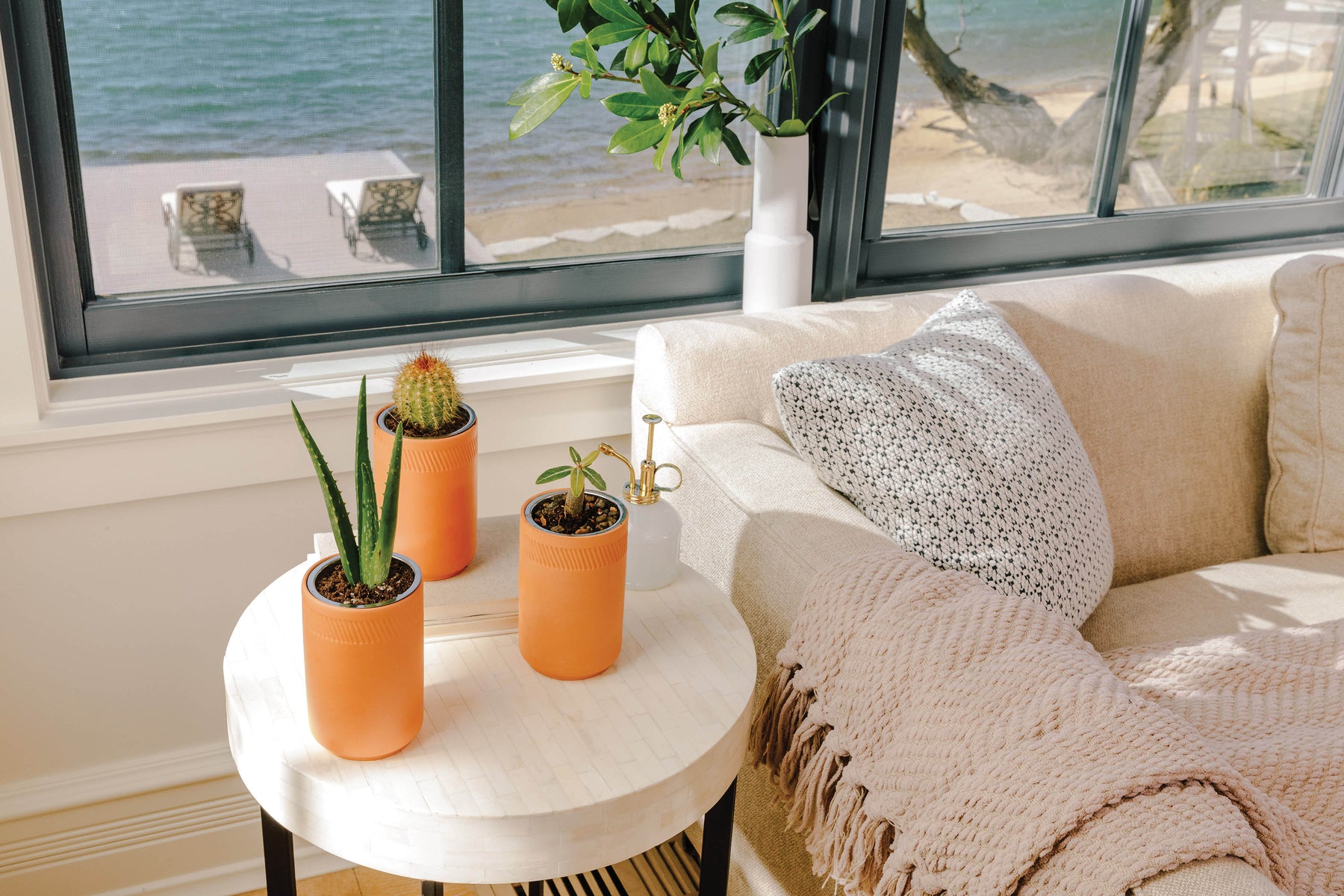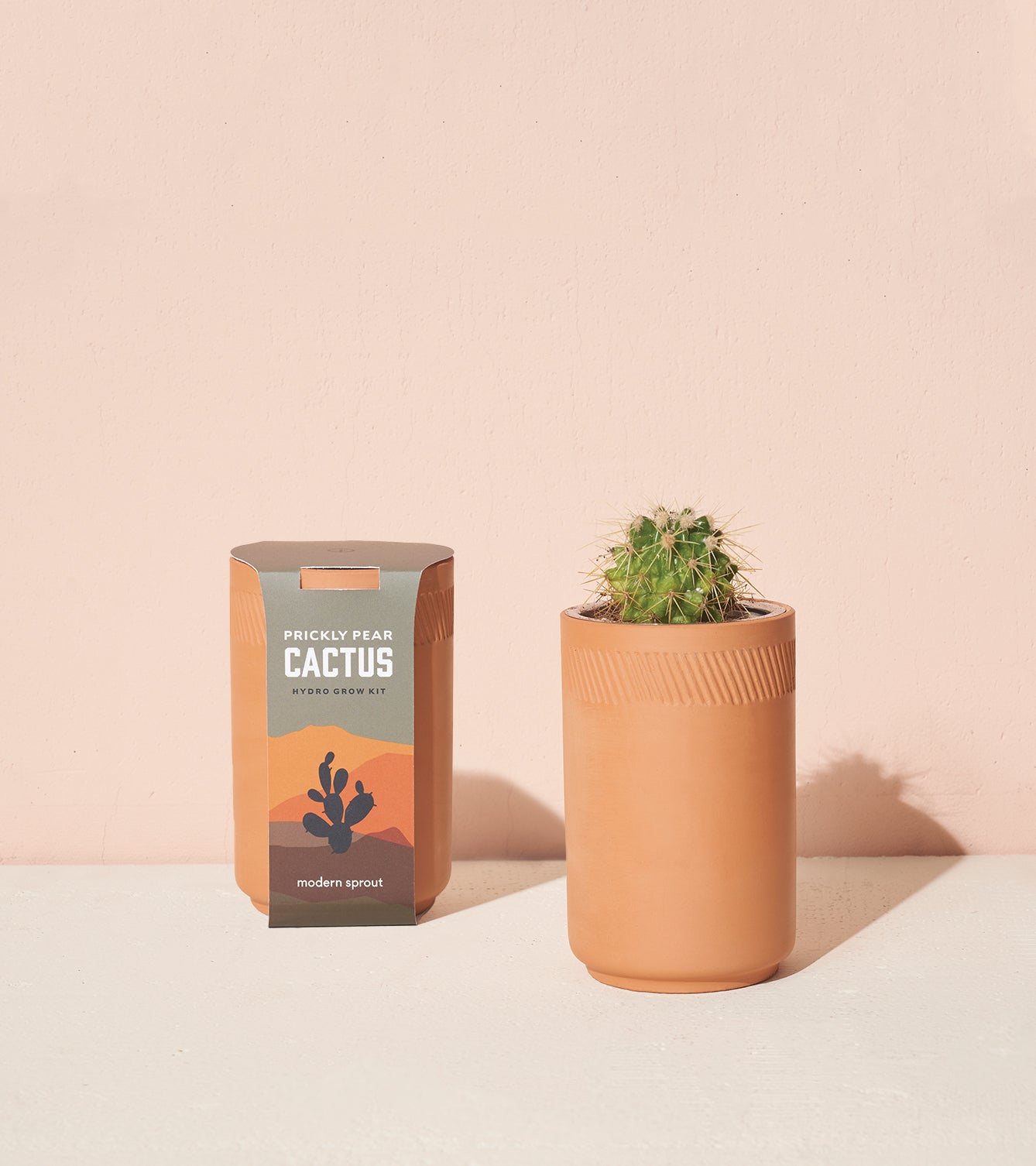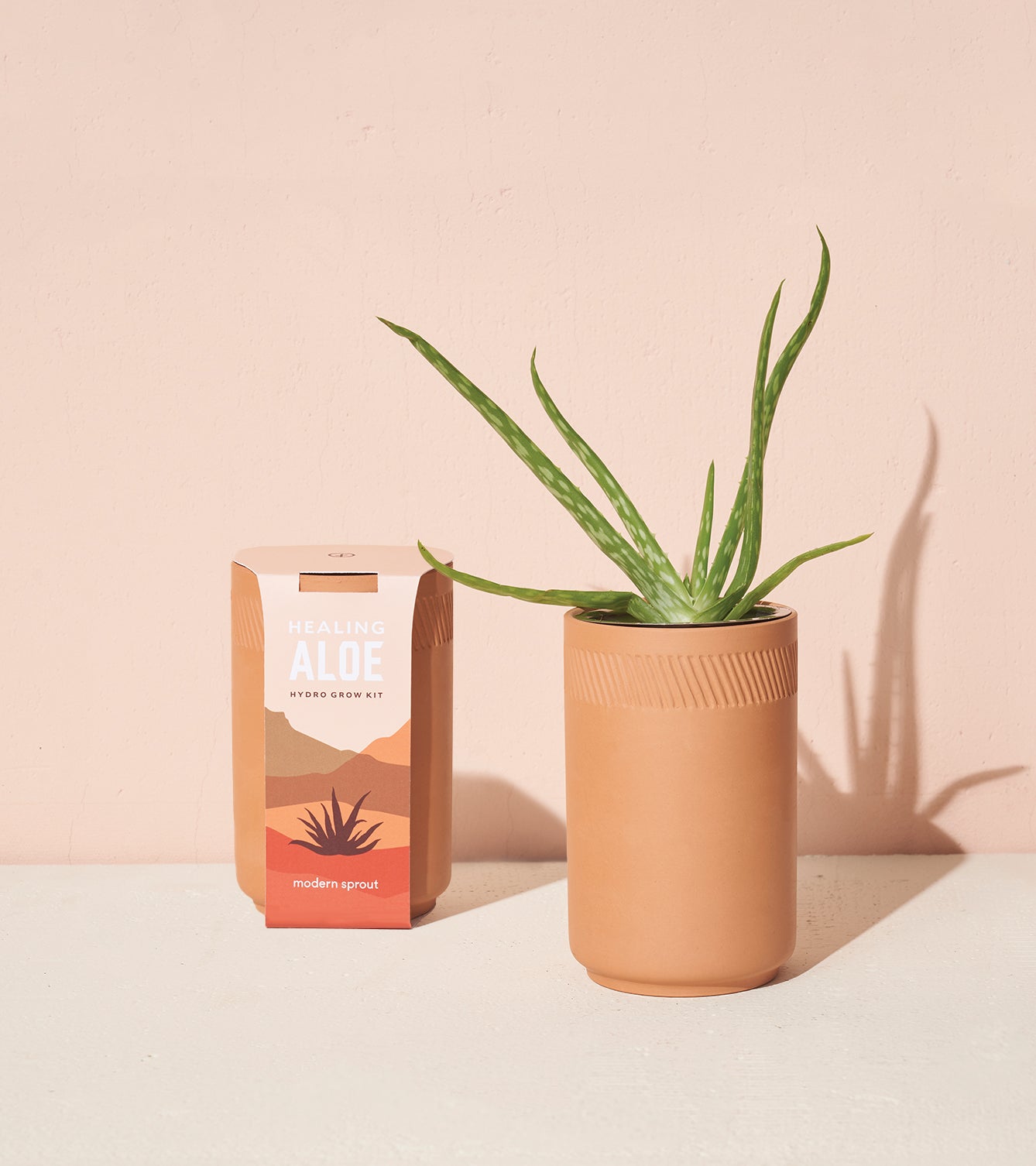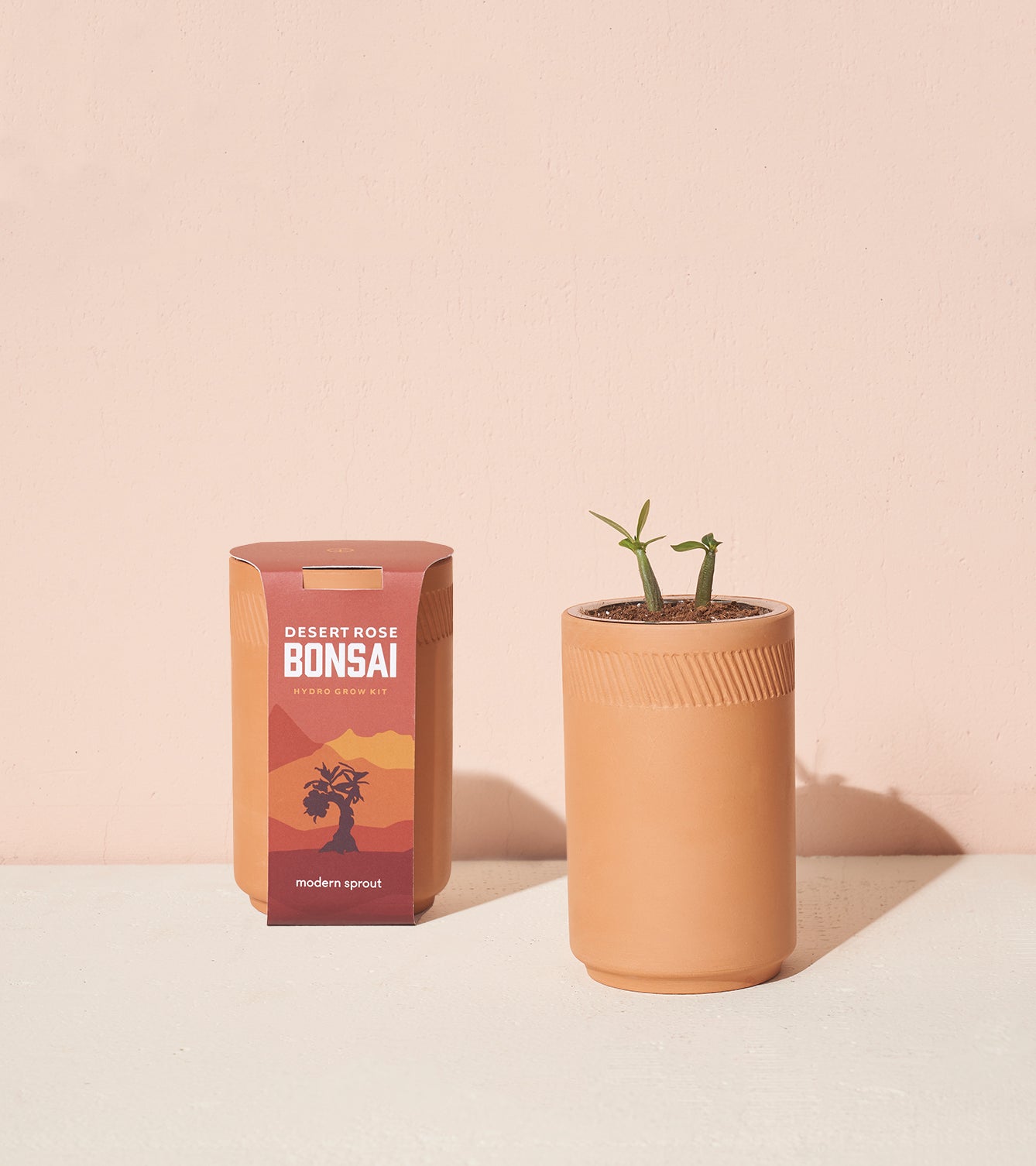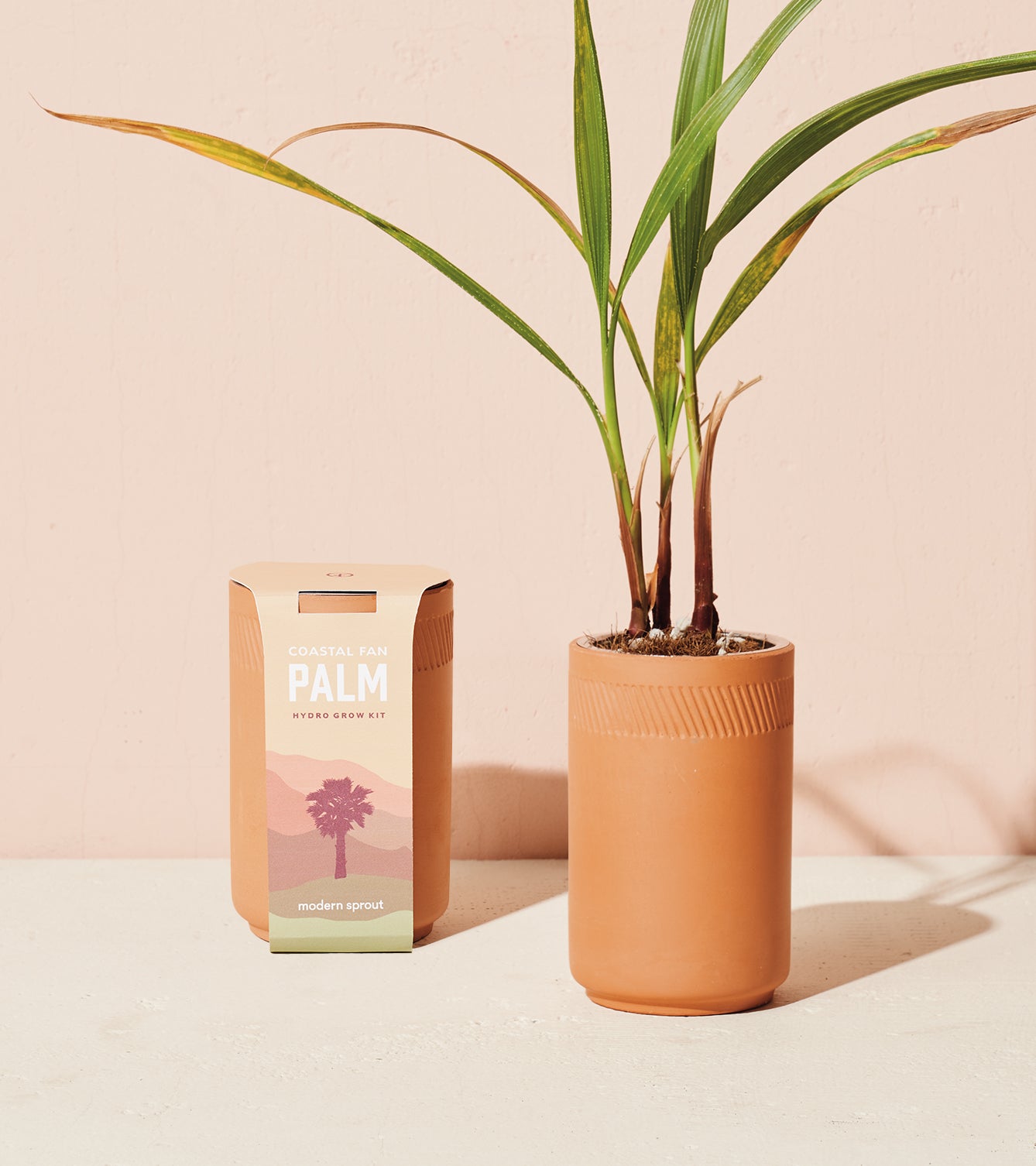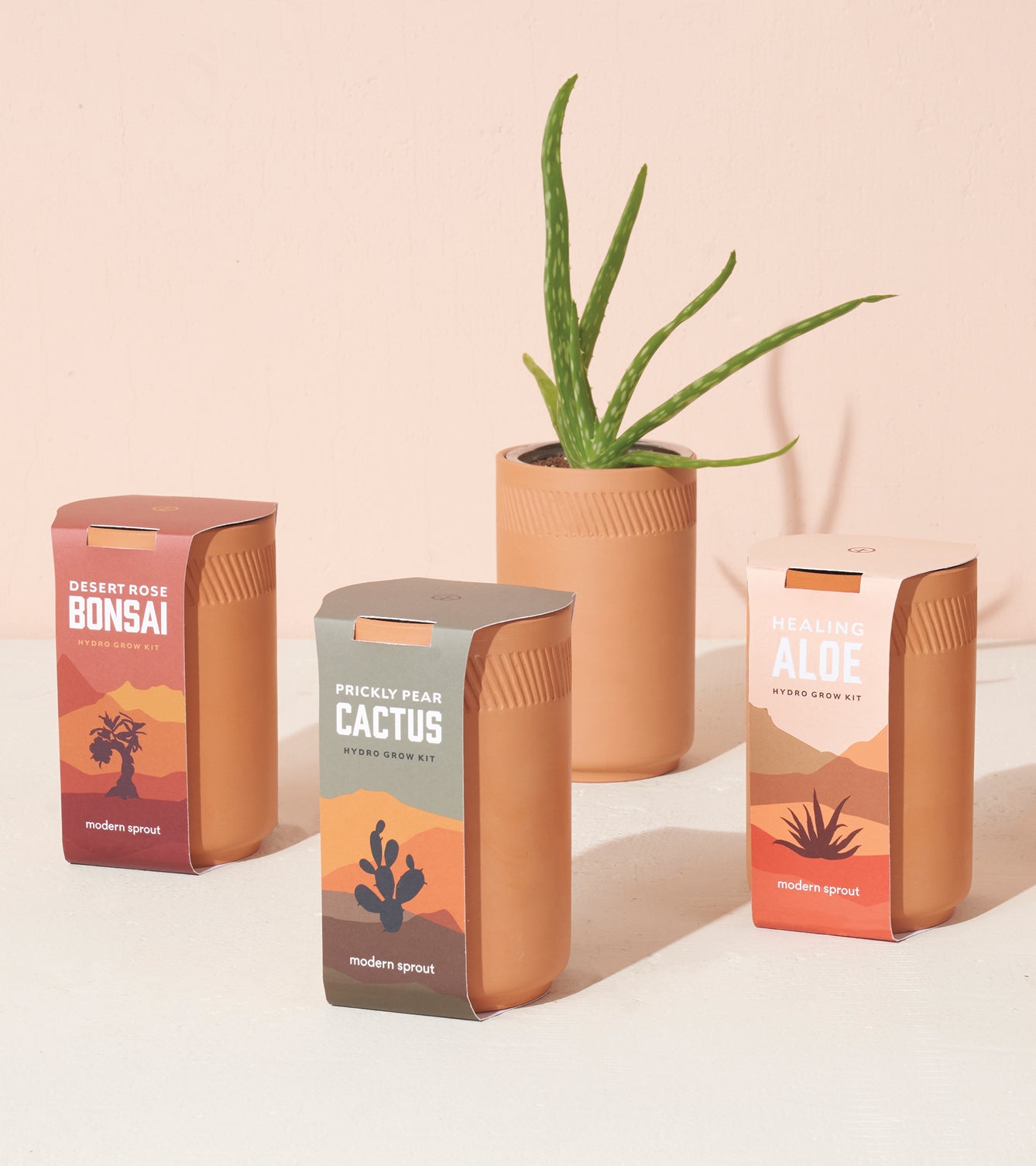 Terracotta Grow Kits
The cutting edge of houseplant cultivation. This terracotta kit has a glazed interior and is outfitted with a passive hydroponic system known as "wicking," which brings water and nutrients up to the plant's roots. So whether you forget to water, overwater, or both, this planter's got you covered. Comes equipped with everything you'll need to start growing, just add water and set in a sunny window. 
"Finding peace in mother nature today, hbu? This @modsprout semi-hydroponic seed starter kits are pretty sweet! I love that the terra-cotta kit contains a reusable mesh container for the soilless medium. Definitely going to be trying other seeds in these after these lil baby spruces outgrow it!"
@joycrystals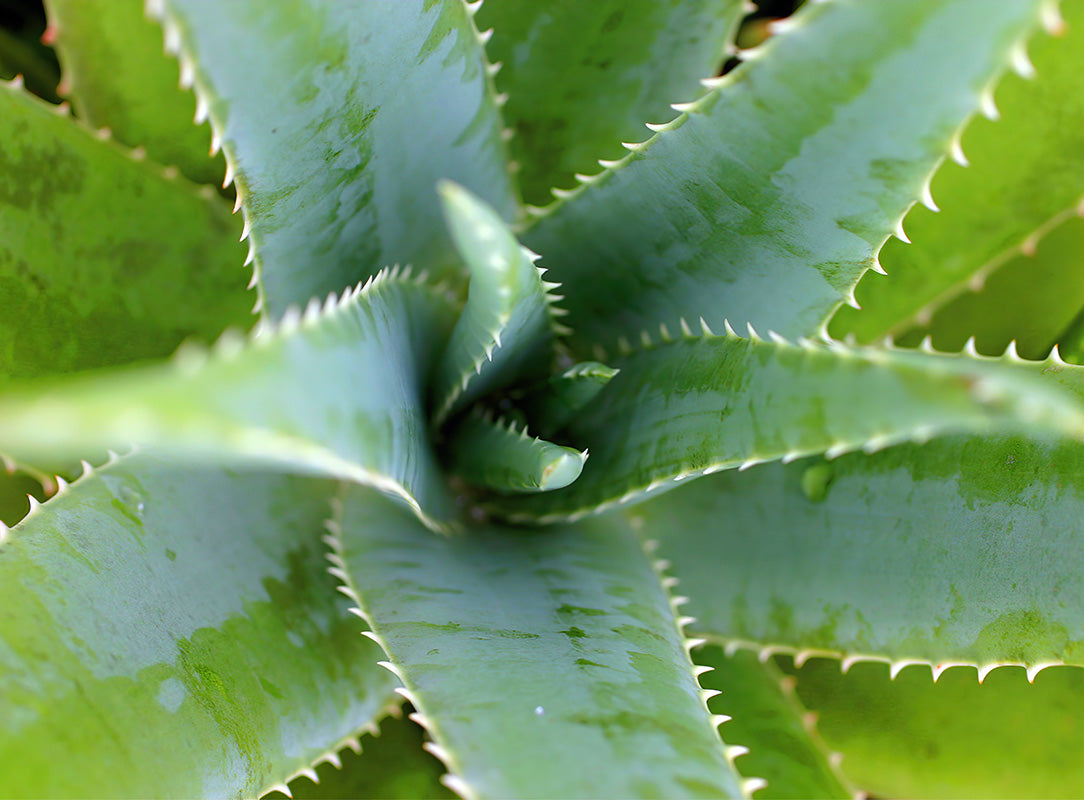 Aloe
Temperature: 70+ Degrees Fahrenheit
Light: Maximum, full sun coverage
Moisture: Low moisture. Remember to check the reservoir before sprouts form, as it may need replenishment before the small seeds sprout.
Germination Time: 2-3 weeks
Planting Depth: Just below the surface
Be patient with these small seeds. The first popof green may not be seen until 20+ days after planting.