10 years of modern sprout
Let's go further afield
Since 1970, Americans have honored Earth Day. Since 2013, we've been helping people become more confident gardeners and growers indoors and out. Join us in honoring a decade of Modern Sprout, and of course Mother Earth, by rewilding a bit of your outdoor space this season.
We'll keep cultivating a community of creative and curious gardeners and rewilding the planet, together. We're so grateful you're a part of that community, and we're looking forward to the next 10 years.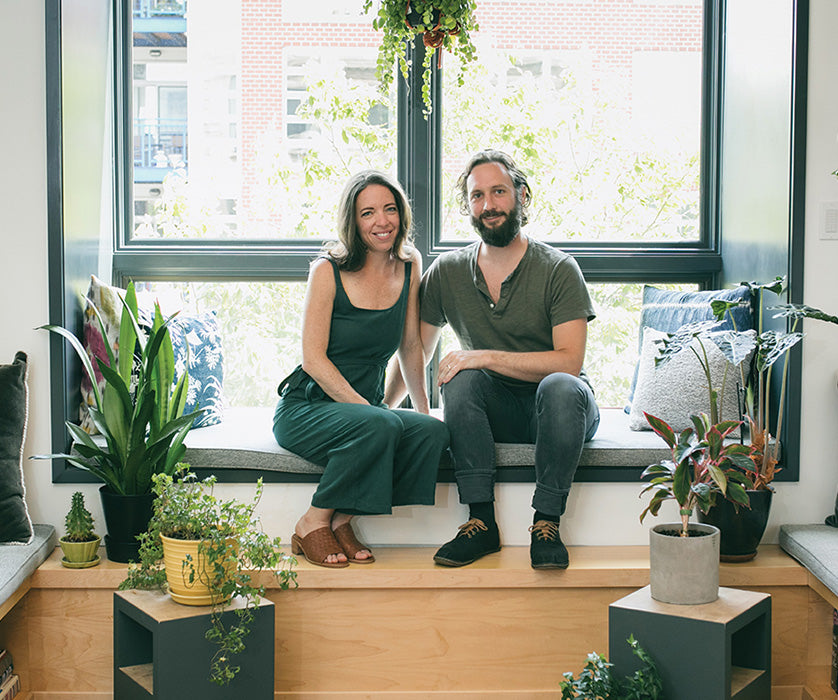 Home, grown
We got our start by being really into eating (who's not?). The fresh, homegrown herbs that we desired were not supported by our yard-less home and busy lifestyle. Determined to find a solution, we turned to our windowsills and put pen to paper. By making our own hydroponic system that hadn't yet existed in a seamless, beautiful and accessible way, we grew foolproof plants and even maintained our self-esteem (after a few tries).
- Sarah & Nick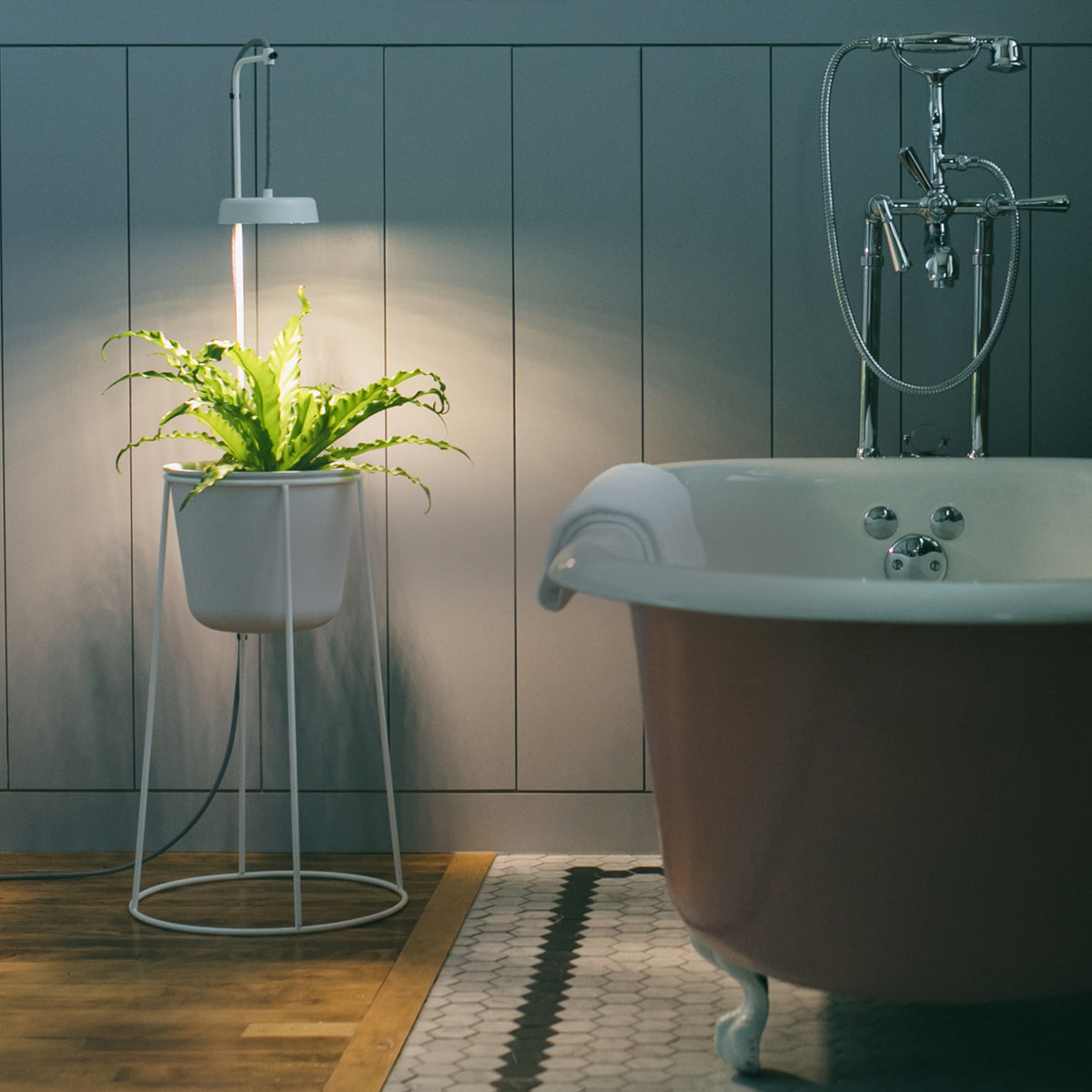 Through plants, moods are boosted, air is purified, bodies are nourished and homes can be a calming oasis in a busy world. We believe that when you tend to a plant, you tend to yourself.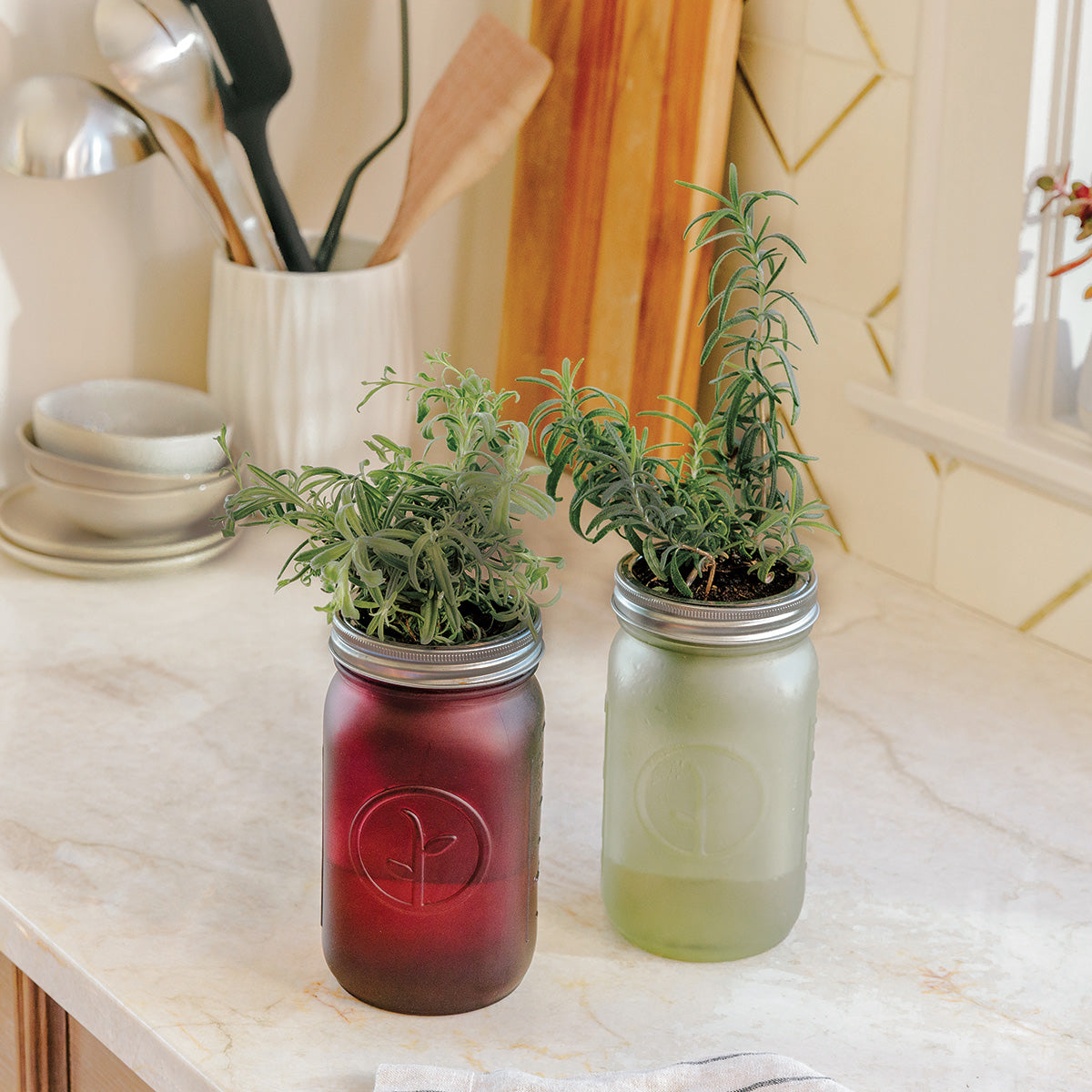 Our approach solves for the challenges of modern plant care with simple-to-use products and creative adaptations to space, light and seasonal constraints.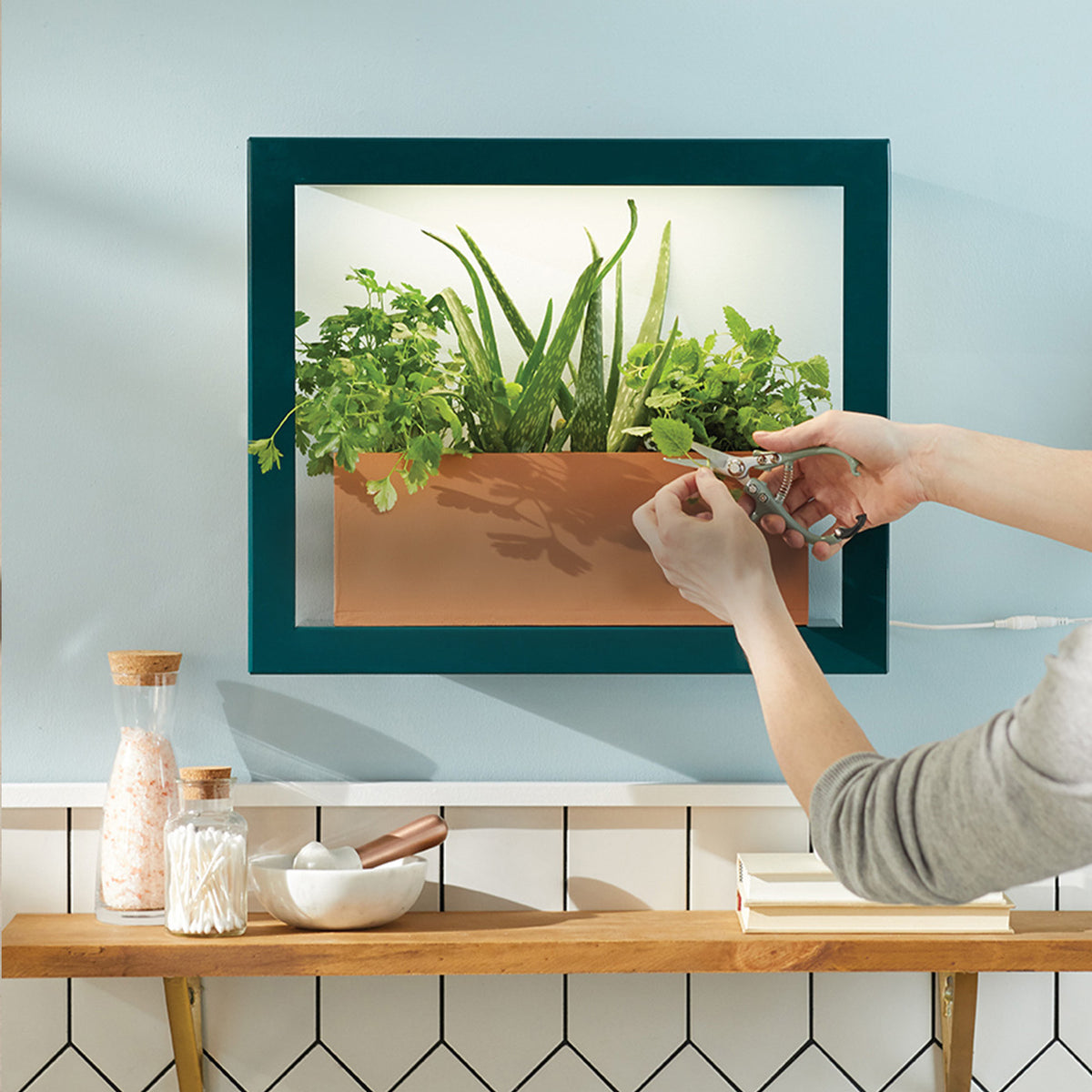 We're inspired by biophilic design and believe that every product we make should channel nature's sense of awe and wonder, while fitting seamlessly into any room or space.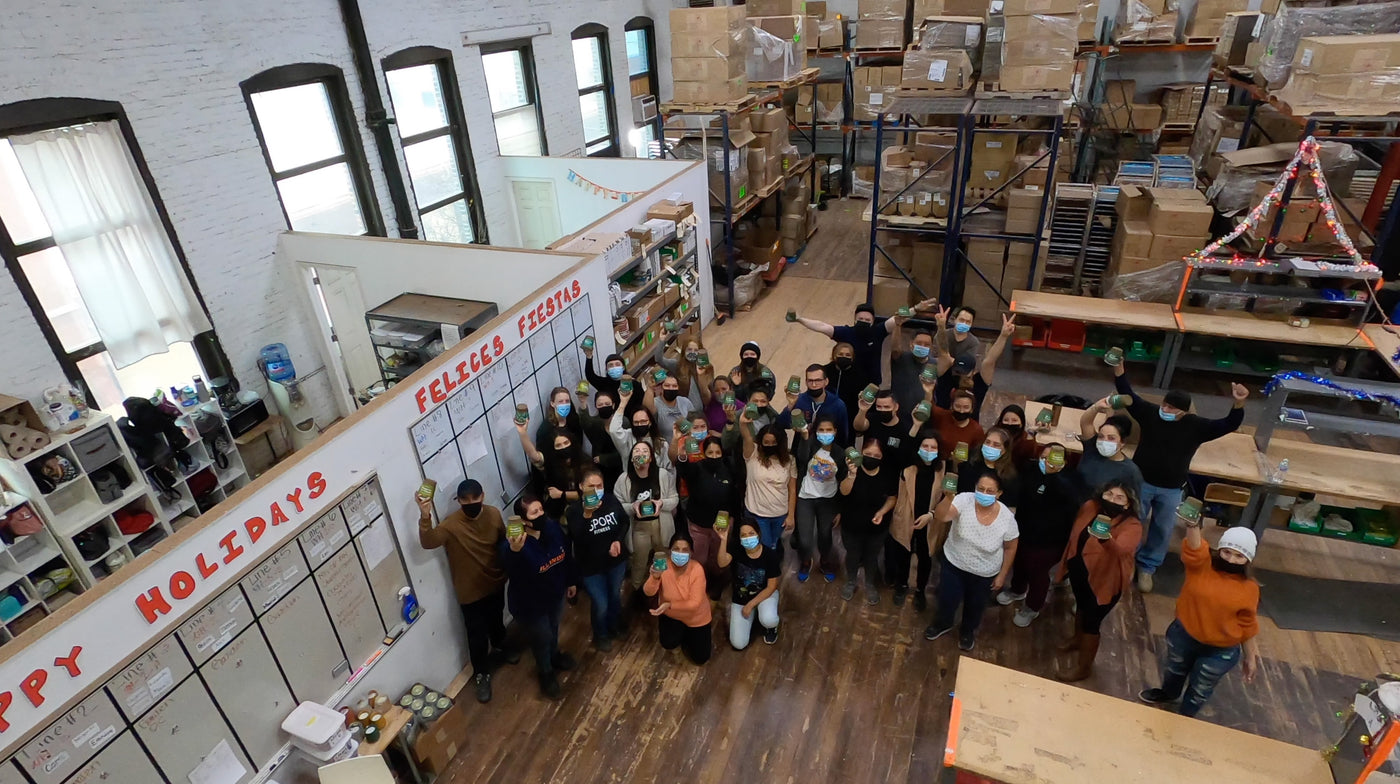 Rooted in Chicago
What you touch, we've touched. We source as much as we can domestically and prioritize manufacturing, assembling and shipping from our hometown. This is important because it supports the community far beyond our walls. In addition to economic stability for our employees and their families, we spend heavily with local companies – from printers to packaging suppliers to the food trucks that show up at our dock to feed our team. When finished goods are imported from overseas, we lose the beneficial ripple effect.   
Team Top Picks
Our gardening go-tos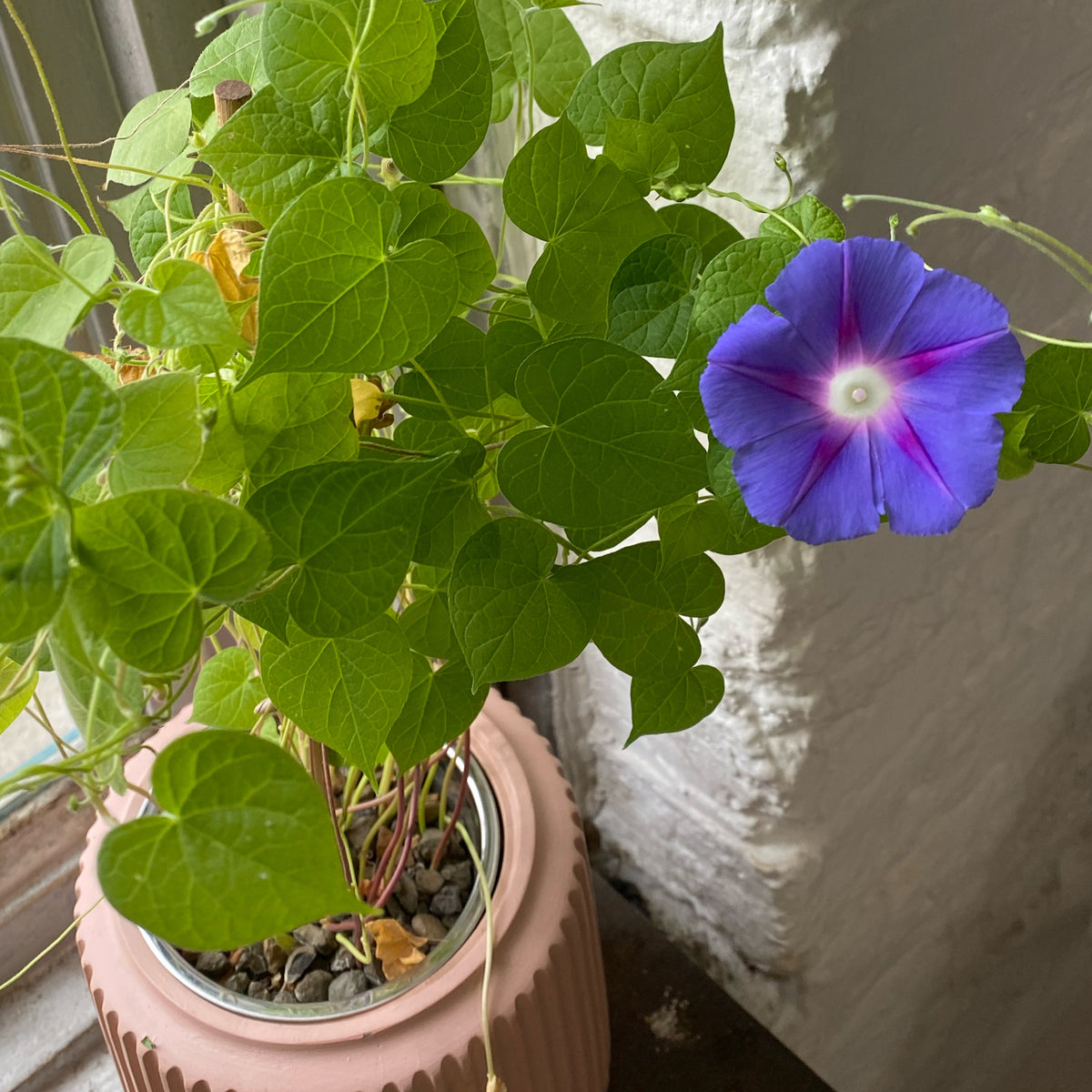 Flower Grow Kits
"I love our Flower Grow Kits so much! I'm so drawn to the modern vessel and the muted colors, and I love the idea that the lava rock grow medium canbe reused for future planting."
Audrey │ Specialty Sales Manager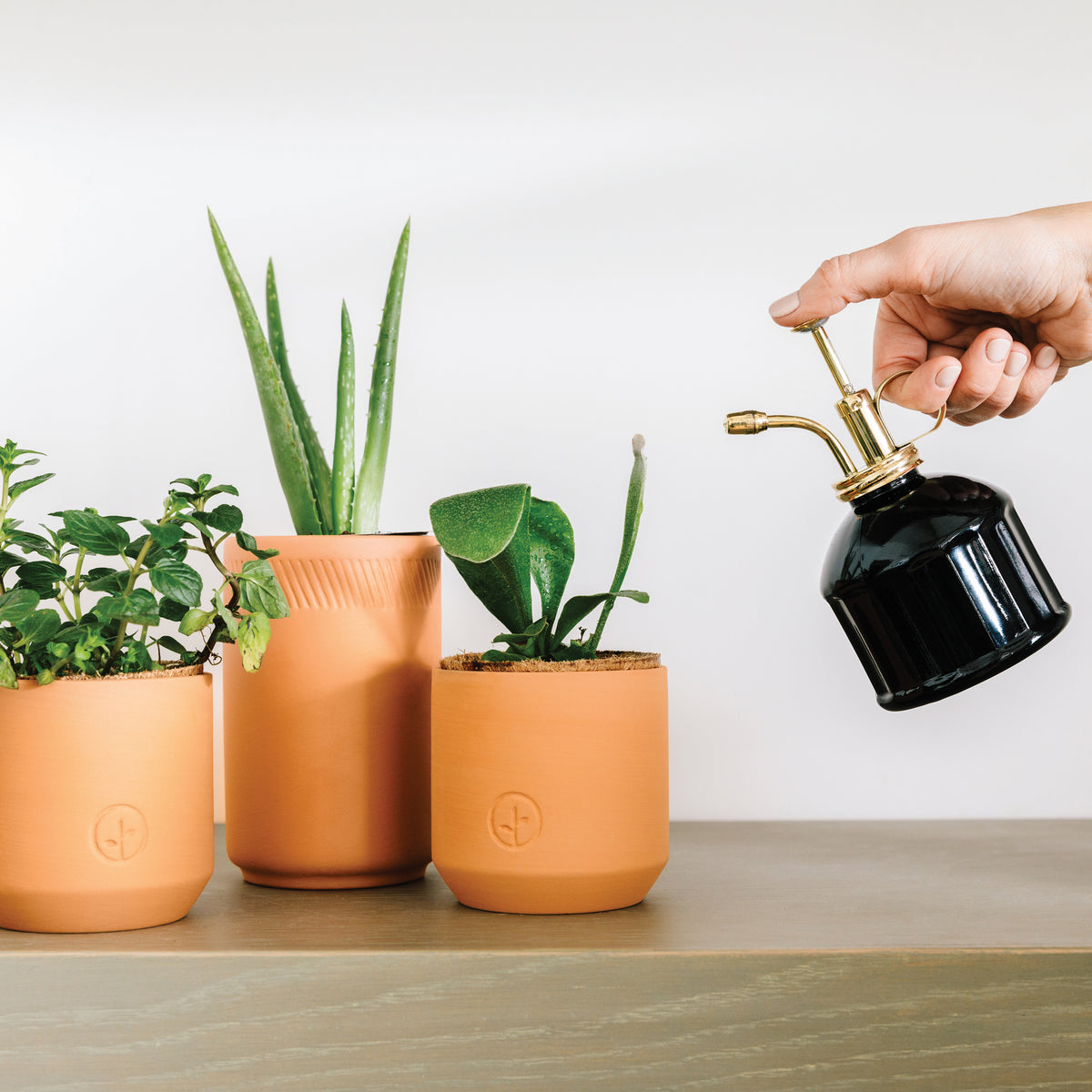 Tiny Terracottas
"I'm a sucker for our Tiny Terracottas! Theminimalist design fits perfectly in my house and their small scale allows me to fit many into onewindowsill to create a fun little mini garden."
Andie │ Lead Package Designer
Sustainably-Minded
Our desire to encourage purposeful planting is as strong as our desire to be better; for people, plants and the planet. From our practices to our products, we continually strive to do more good than harm.
Our Promise
As we grow, so does our leverage. We continue to challenge our existing suppliers to provide sustainable solutions and are actively seeking out new suppliers that align with our mission to do better.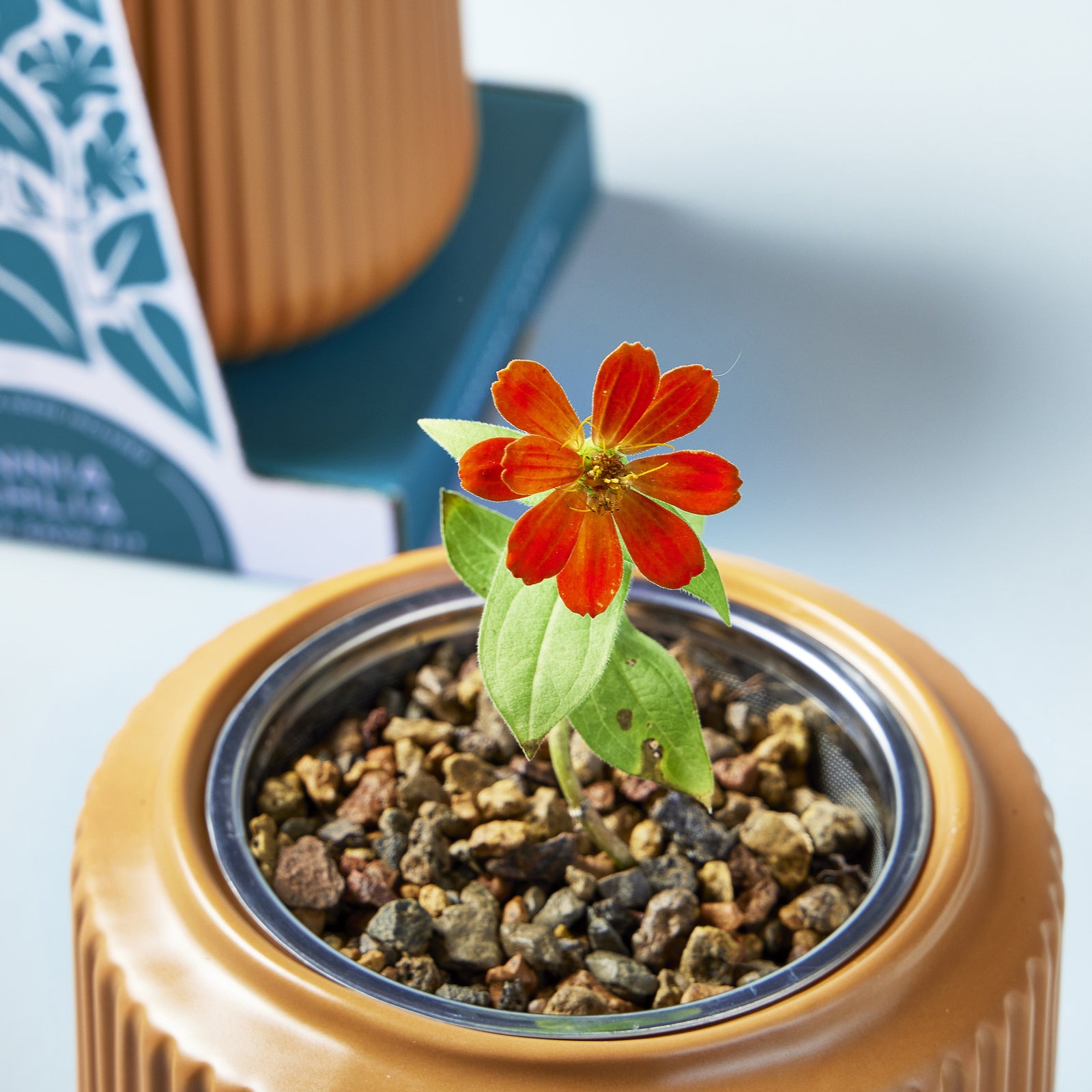 Domestic Sourcing
We are currently working to re-source our current growing medium to include less virgin material.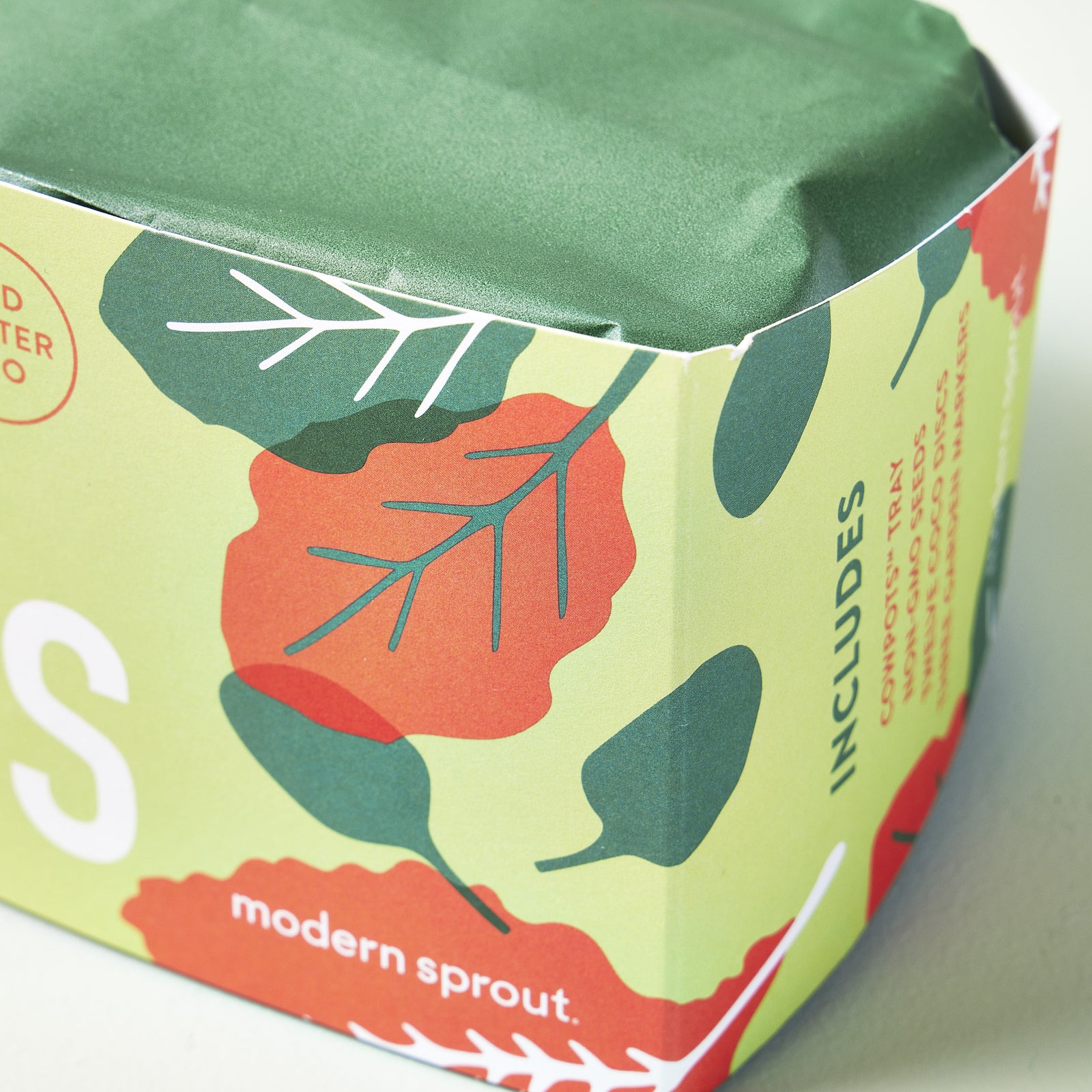 Innovation
New product lines are introduces that are designed to be plastic-free - inclusive of sourcing plastic-free twist tabs and opting out of plastic covered paper dust covers.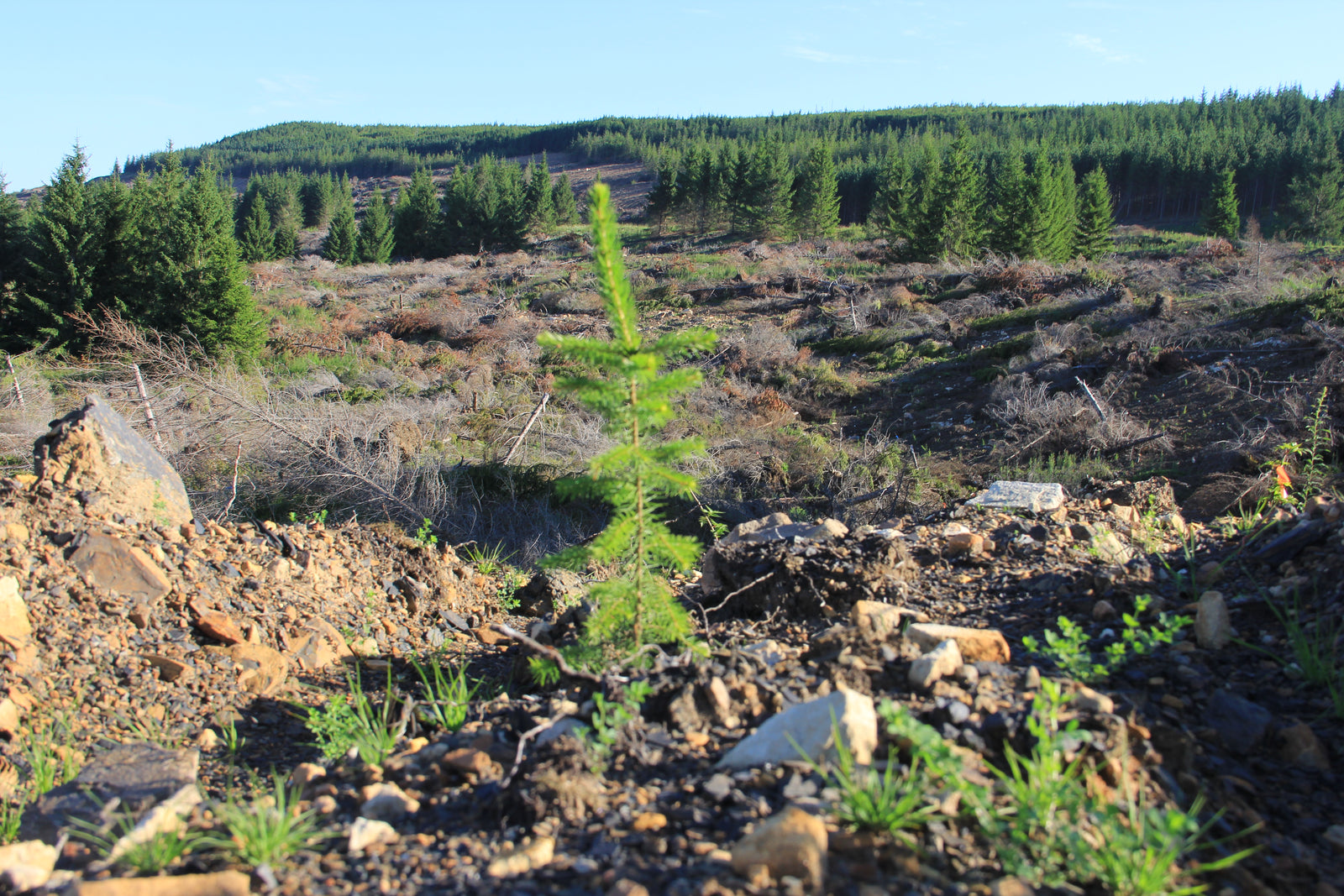 Proud Partner
Modern Sprout plants 50,000 trees with American Forests.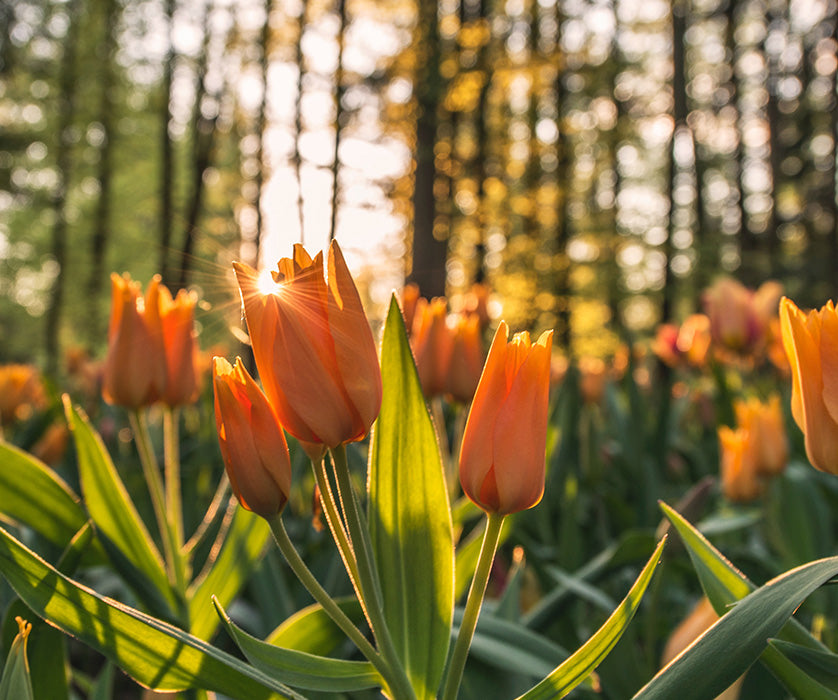 Thoughtful Transitions
Human resources goes paperless and transitions all paperwork and onboarding documents to electronic records.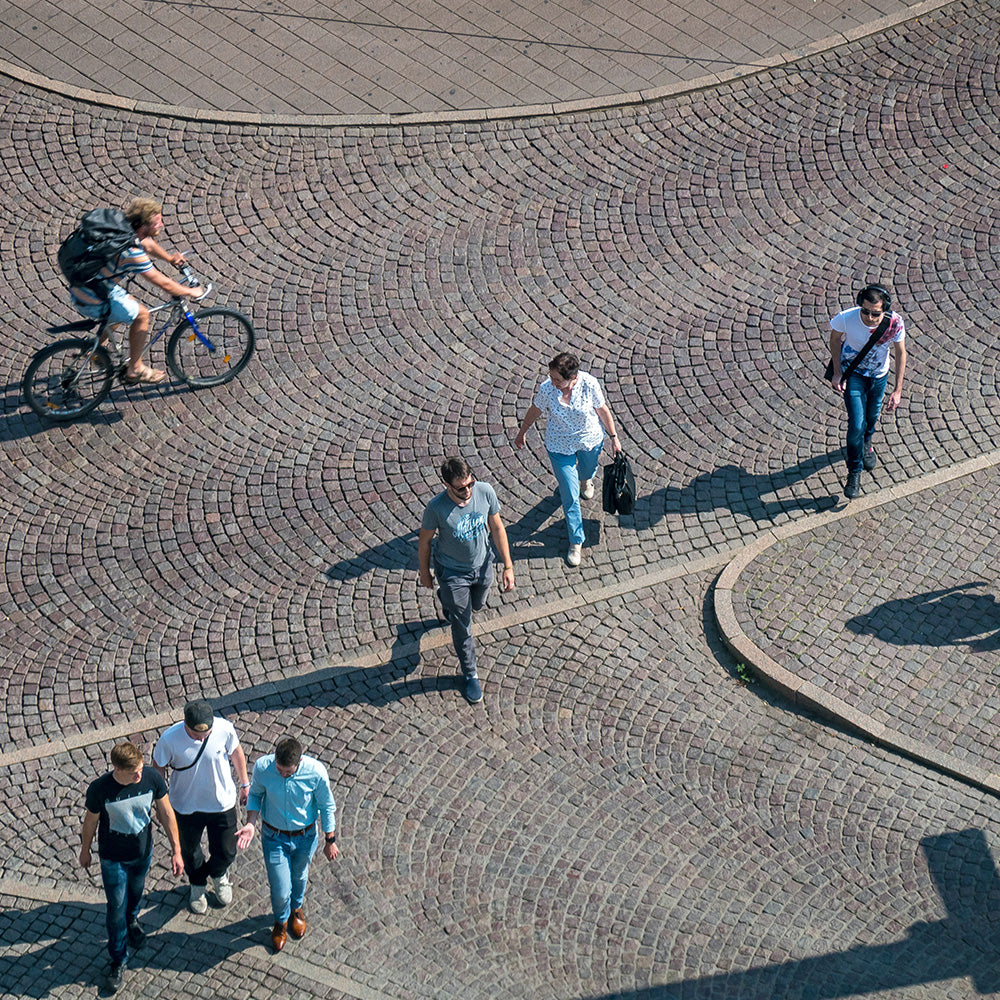 Thoughtful Proximity
25% of our employees take low impact transportation to work (on foot, on bike or public transportation).
28% of our employees carpool to work.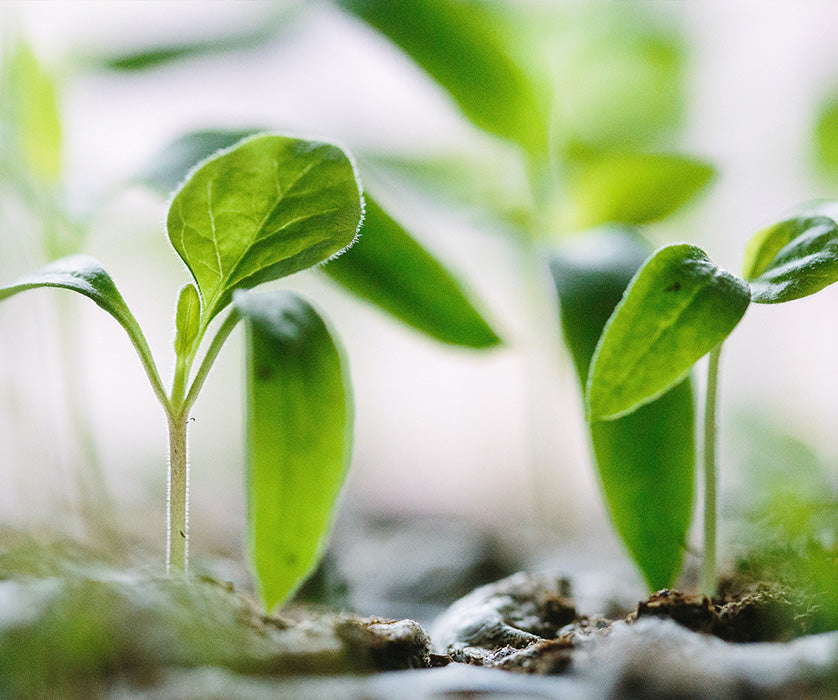 Proud Partner
Key overseas supplier joins 1% for the Planet network to take responsiblity for their environmental footprint as a global manufacturer.
Proud Partner
Modern Sprout plants 8,000 trees with American Forests.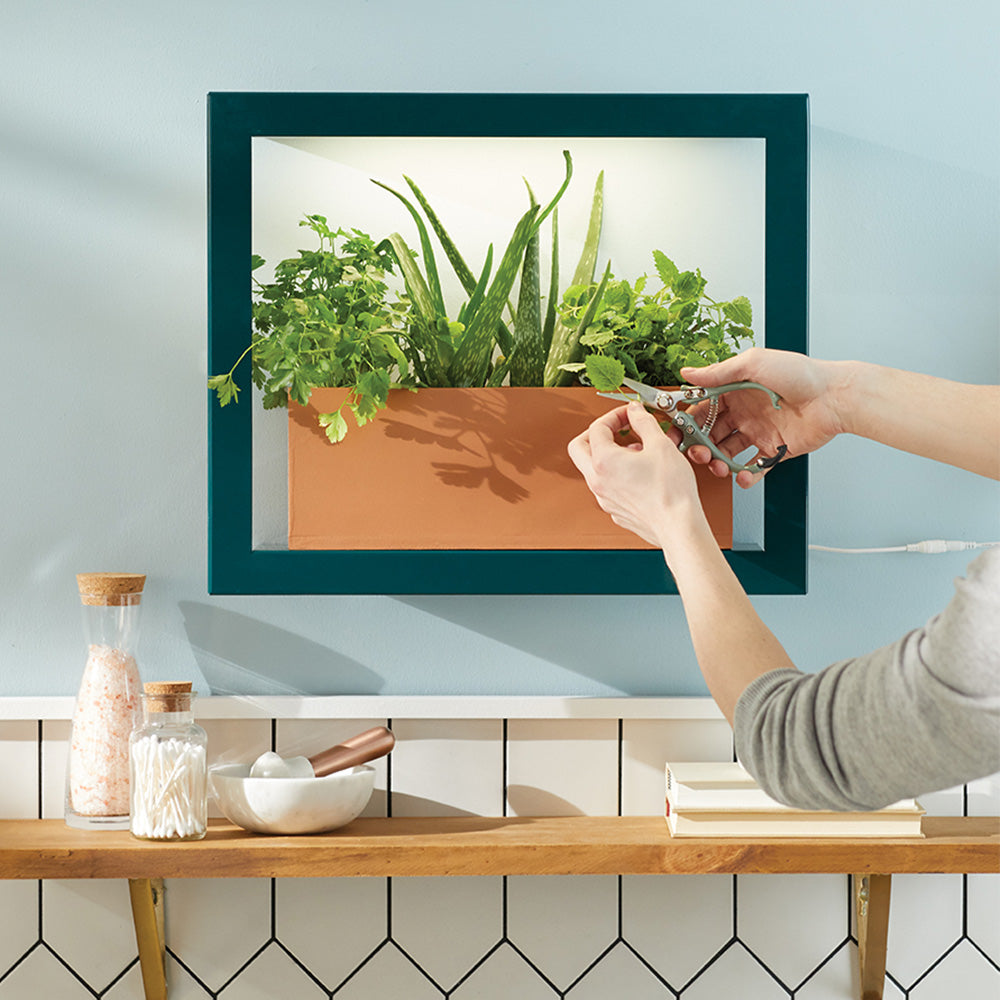 Domestic Sourcing
The production of all Growframes is transitioned from an international supplier to Chicago-based manufacturer.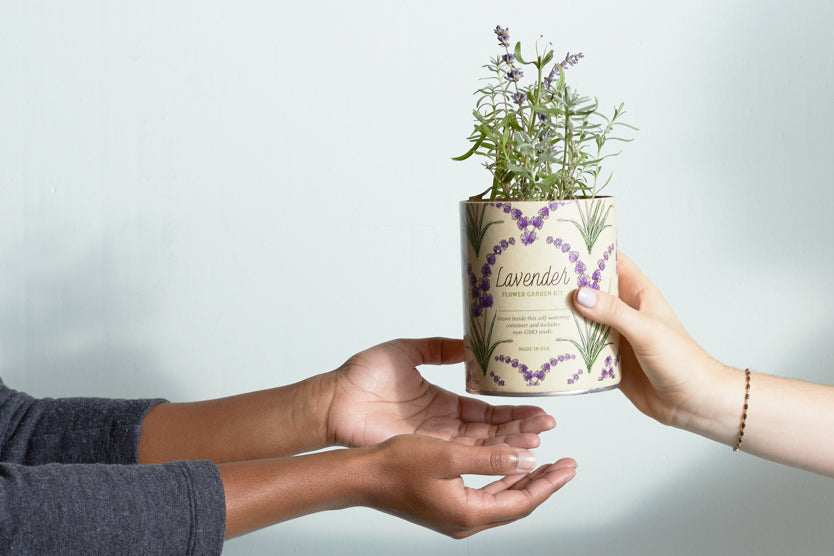 Thoughtful Transitions
Archived inventory is donated to Chicago Creative Reuse Exchange to ensure retired components are given a second life.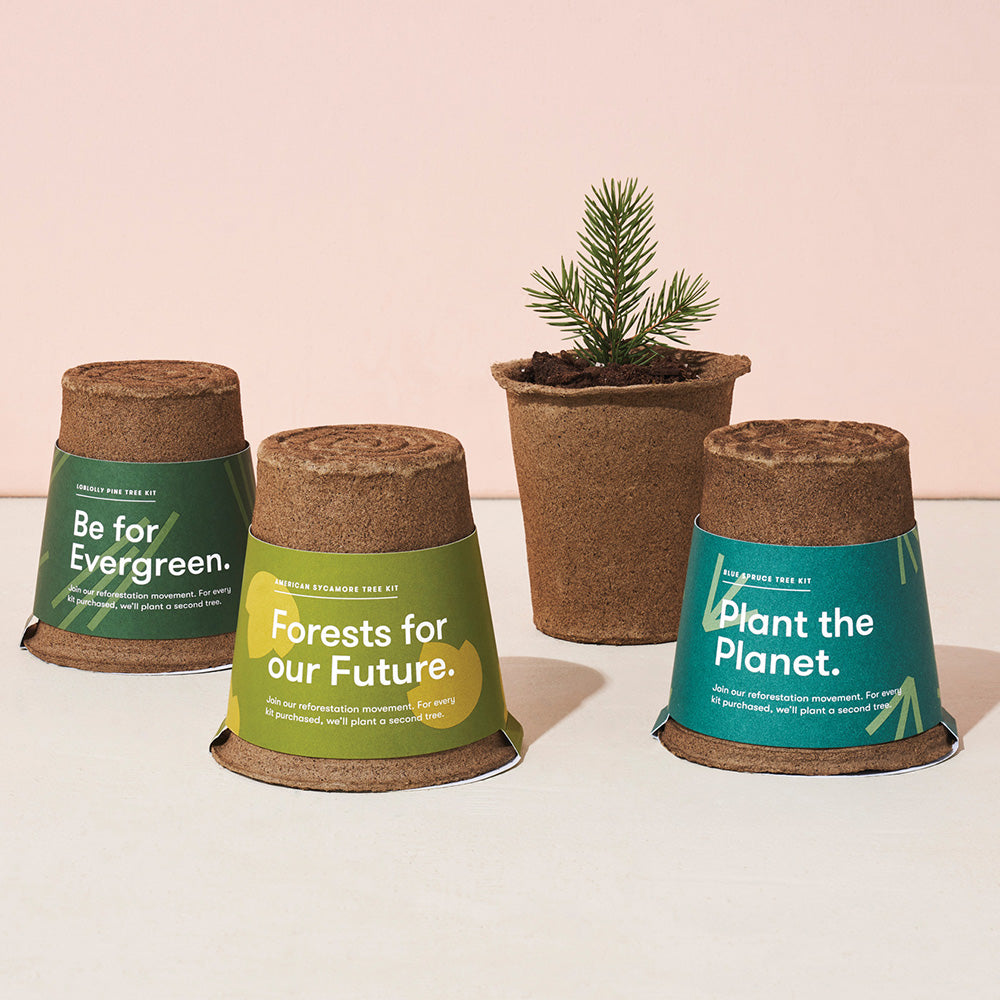 Proud Partner
Modern Sprout developes one-for-one tree kits in partnership with American Forests to support their reforestation efforts. For every Tree Kit purchased, a donation is made to plant a tree.
Domestic Sourcing
Partnered with CowPots to source odor-free upcycled manure vessels that plant directly in the soil without disturbing roots and biodegrade in three months.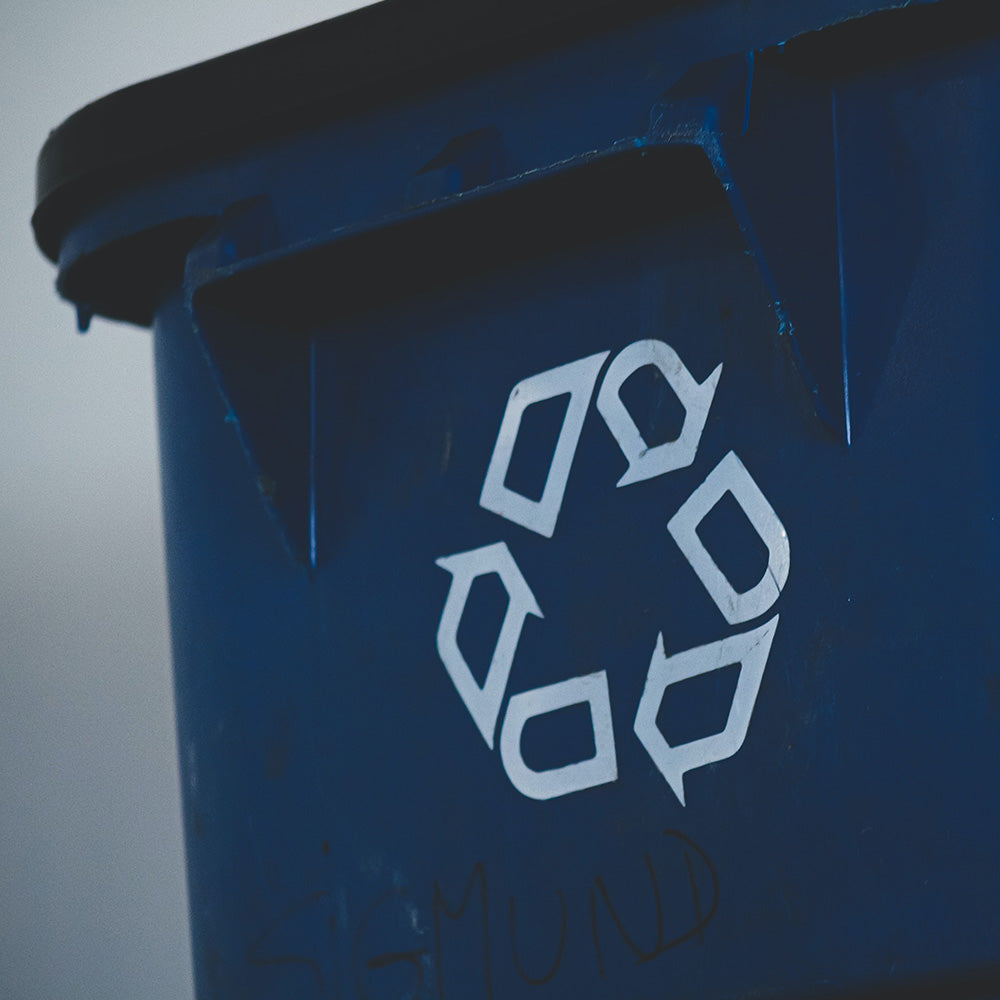 Thoughtful Transitions
Replace bubble wrap with molded pulp protectors for 75% of our product line.
Diverts all cardboard waste to a commercial collector ensuring it is recycled properly and has another life-cycle.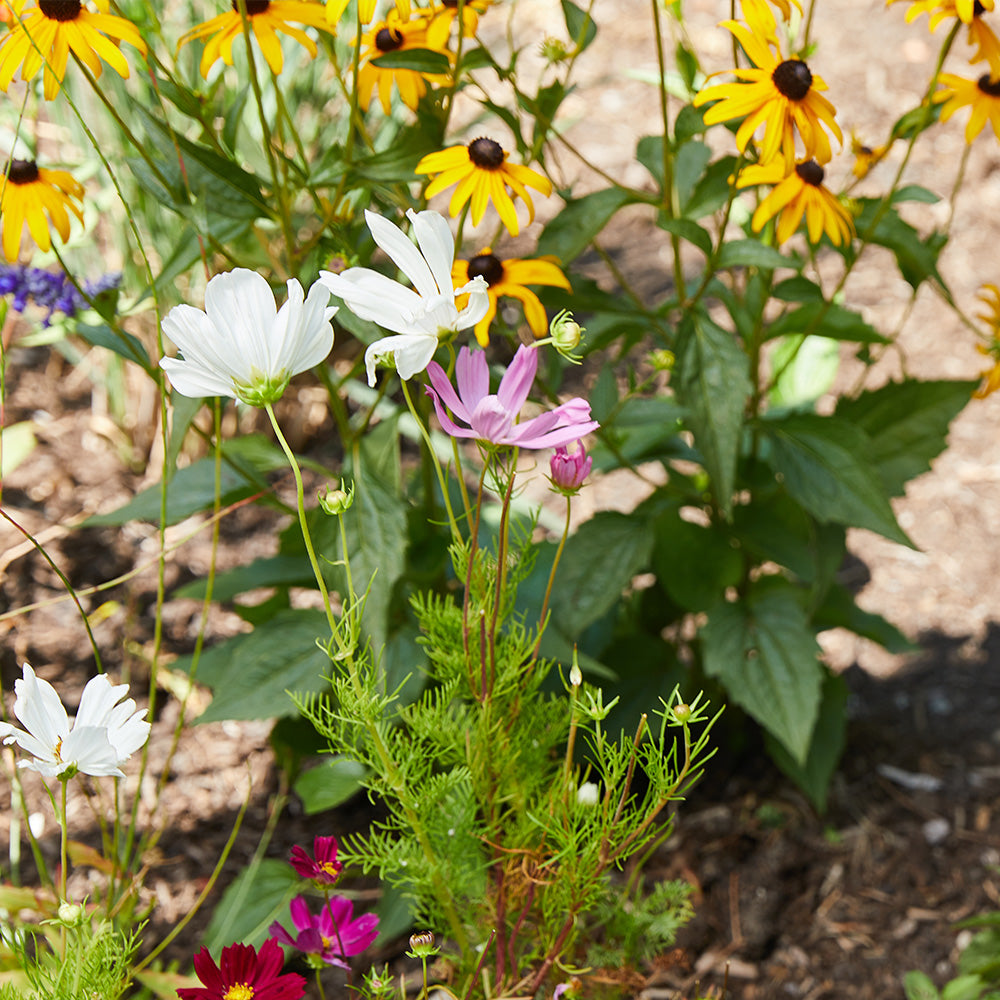 Proud Partner
Donates a portion of the proceeds of select products to the Pollinator Partnership to protect pollinator habitats across the USA.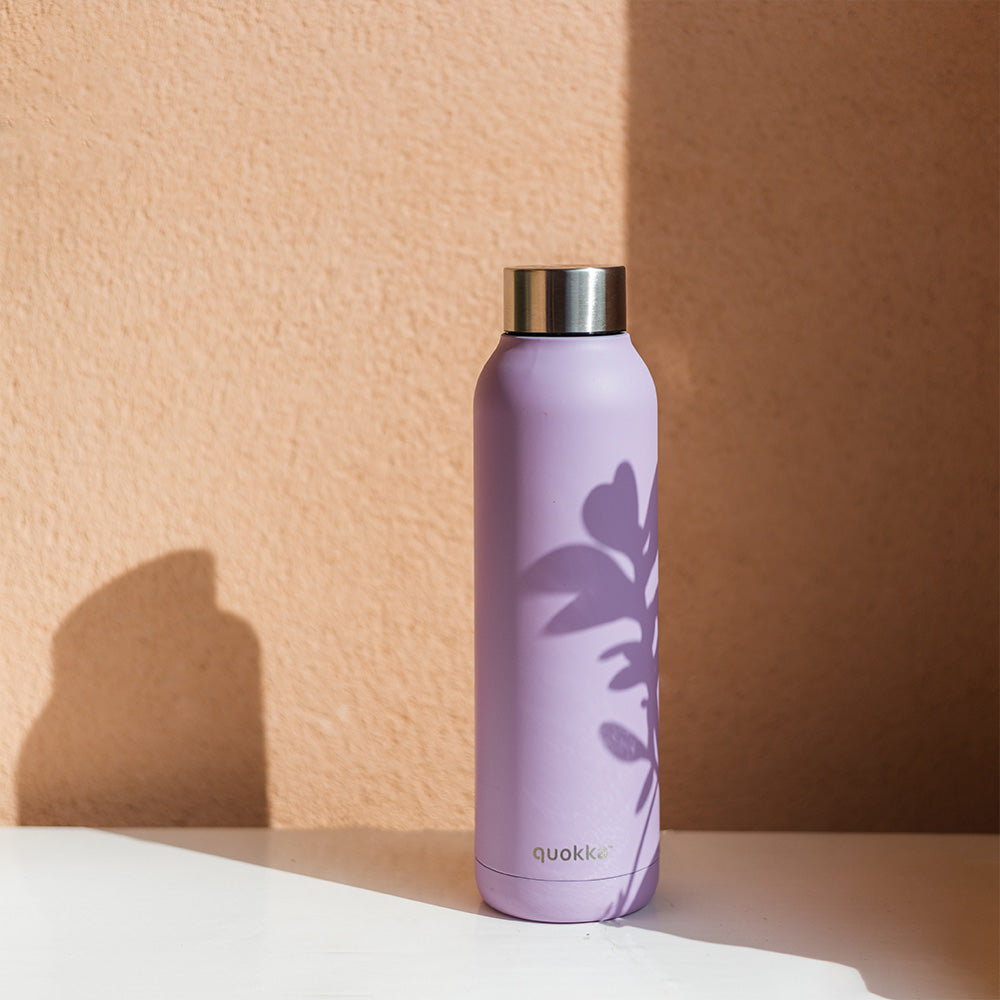 Thoughtful Transitions
Refillable water coolers are purchased to encourge reusable water bottle program and eliminate single-use water bottles.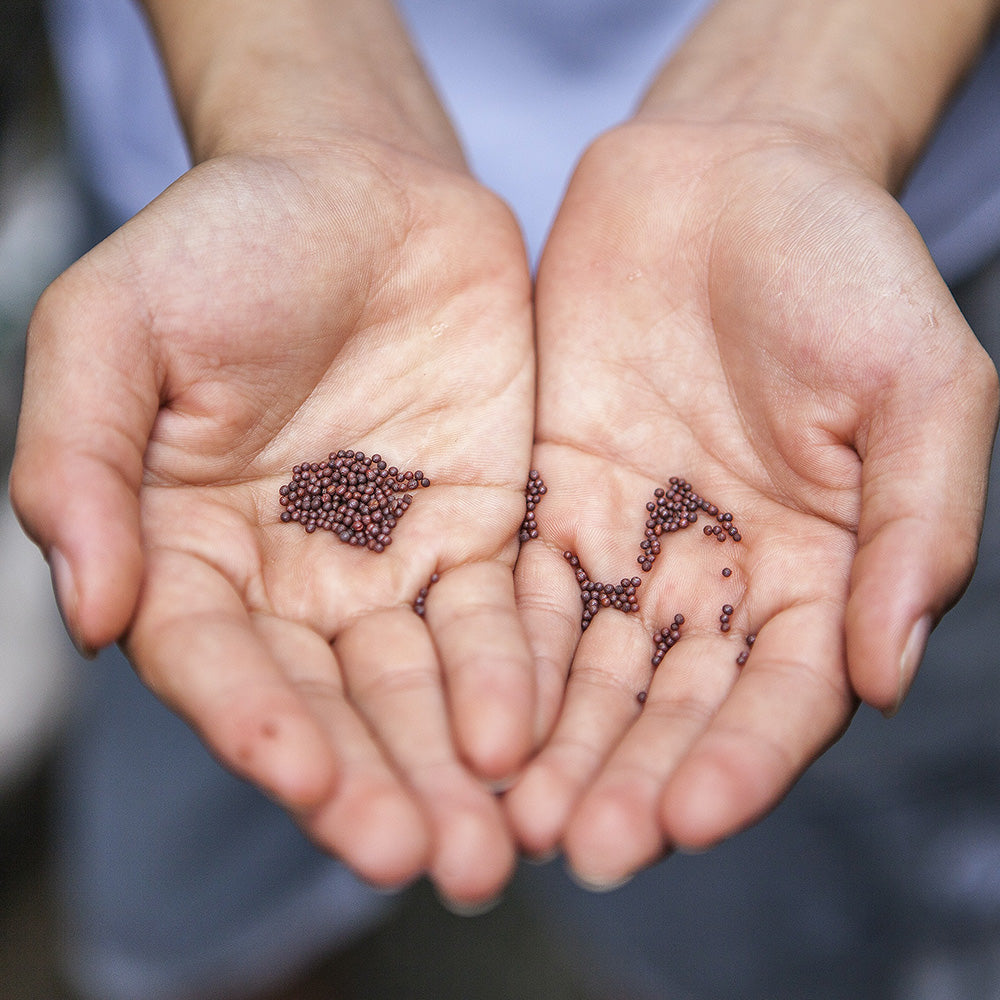 Domestic Sourcing
Took the Seed Pledge to source organic and/or non-GMO seeds. Why is this important? Most genetically modified seeds are designed to support industrial farming practices that are detrimental to the health of our ecosystem.
Partners with a start-up that upcycles recycled glass from New Mexico into porous, lava-rock like growing medium.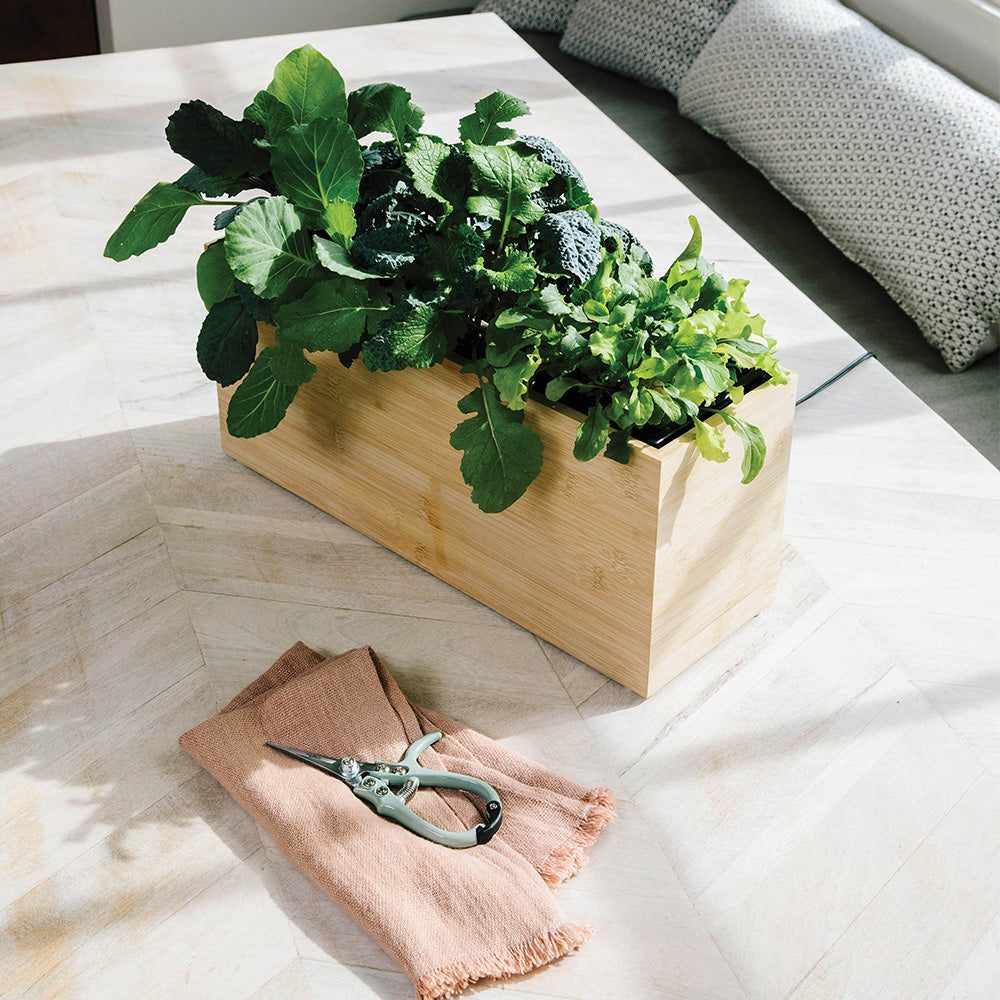 Innovation
Successfullly funds its Hydroplanter on Kickstarter. The first decor-centric countertop hydroponic planter on the market. Compared to soil-based gardening, hydroponic growing uses 80% less water, 1/4 of the space and grows plants 30% faster.