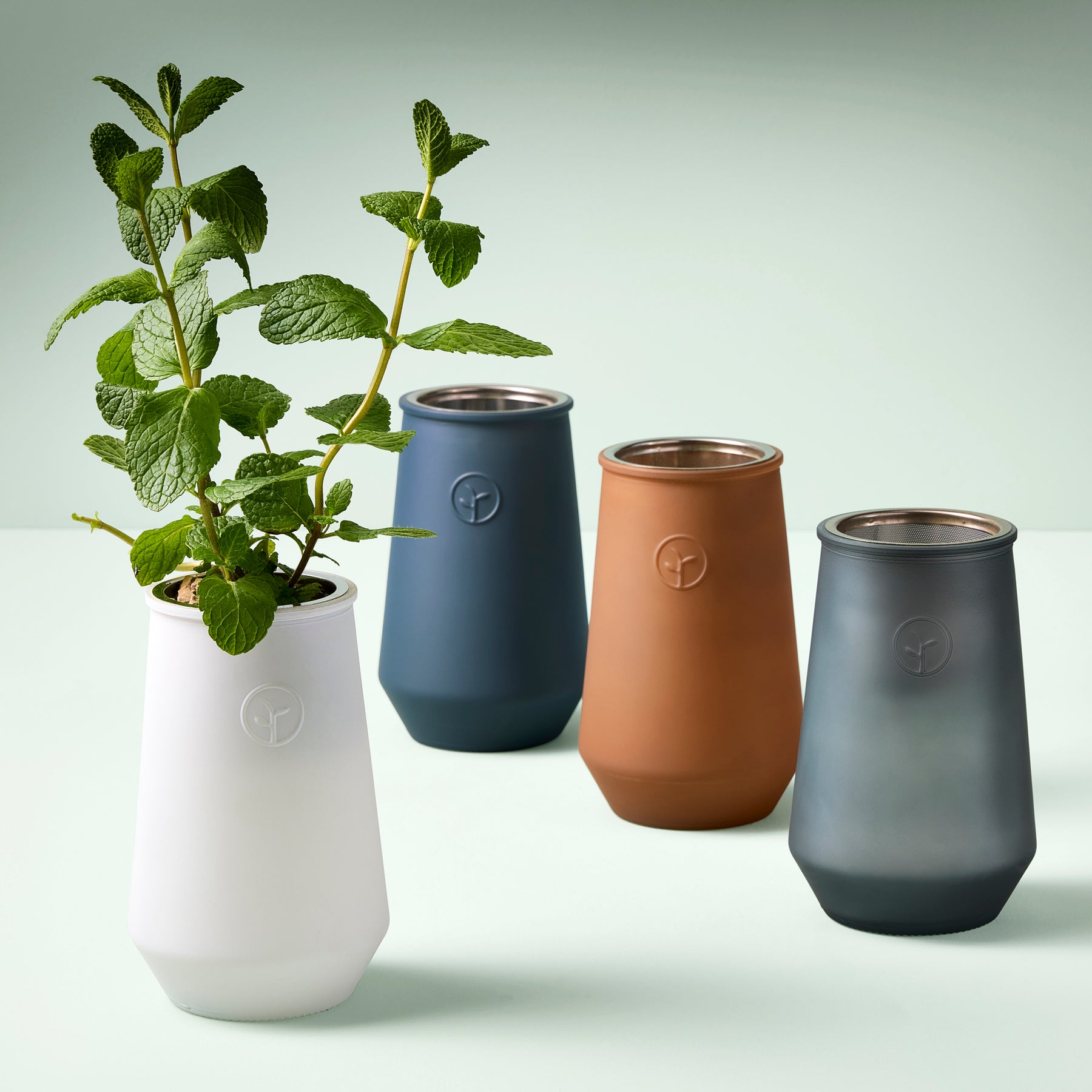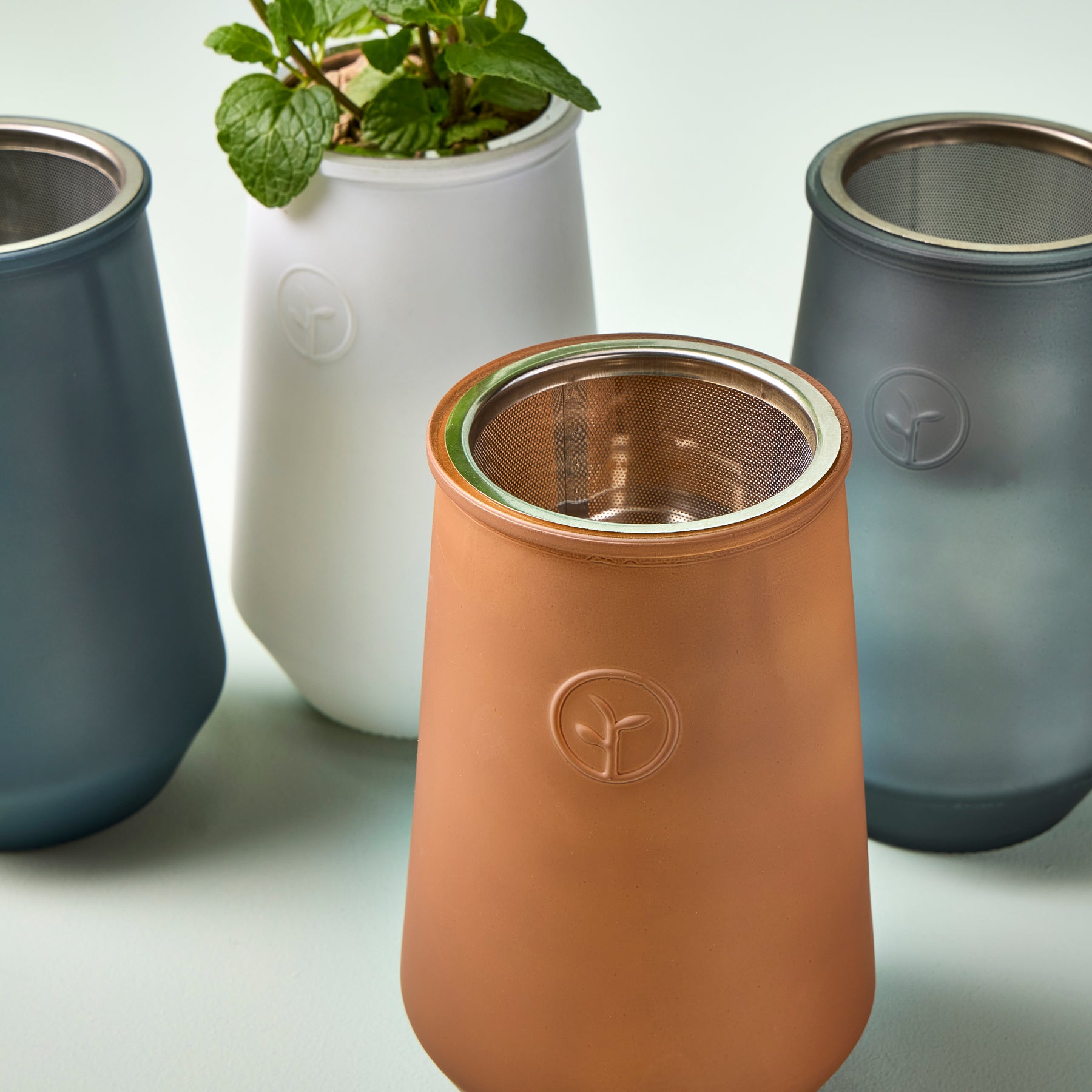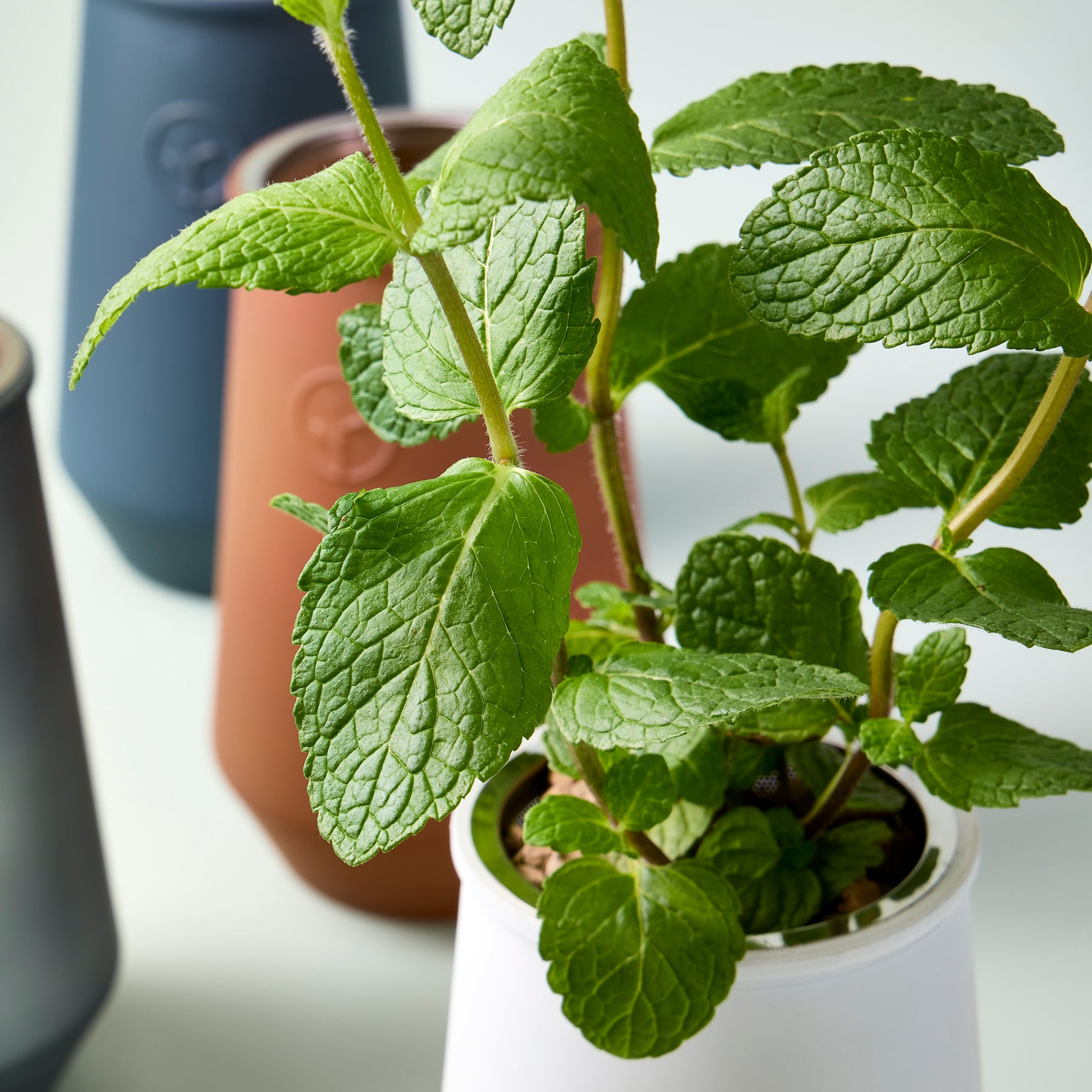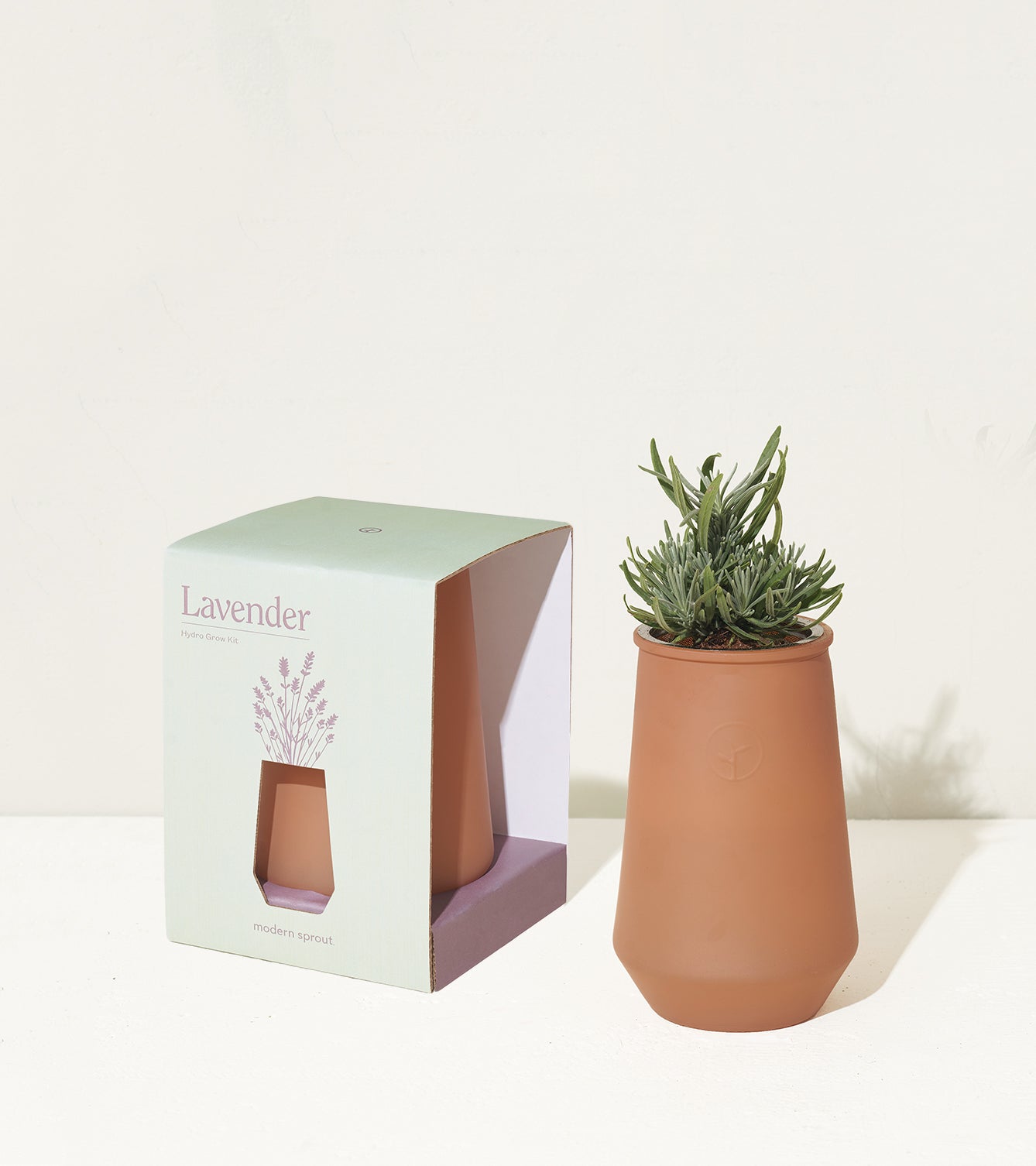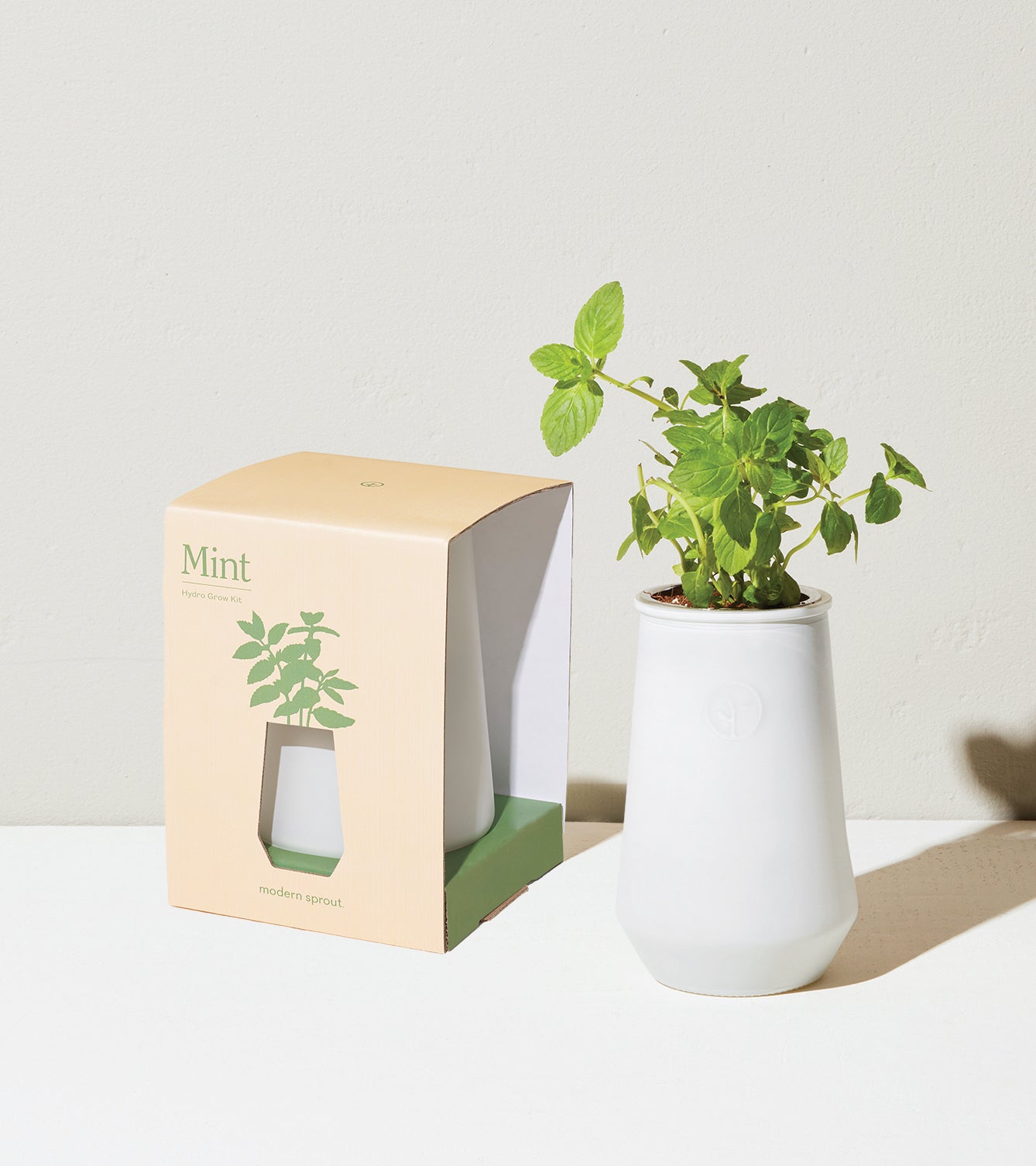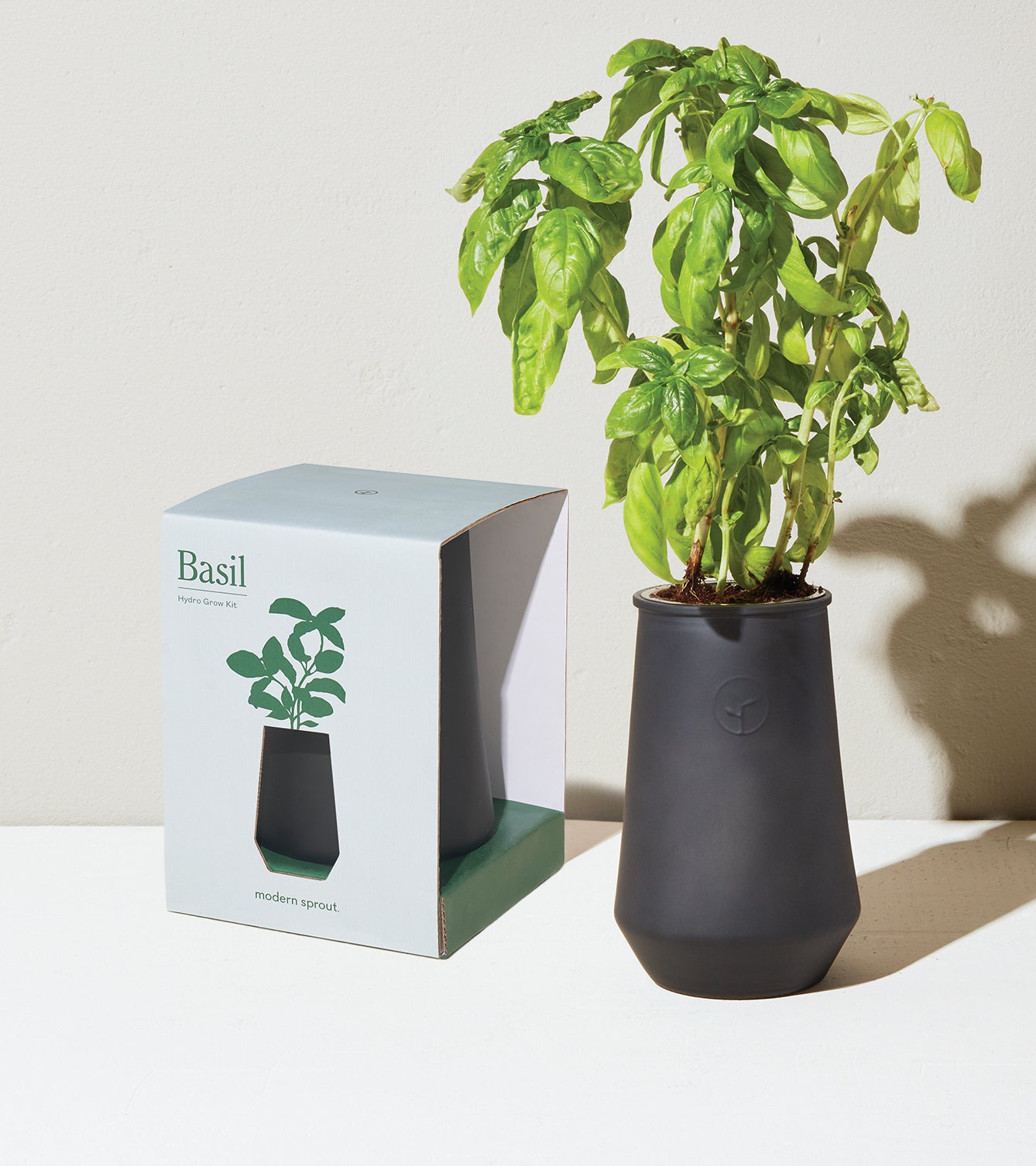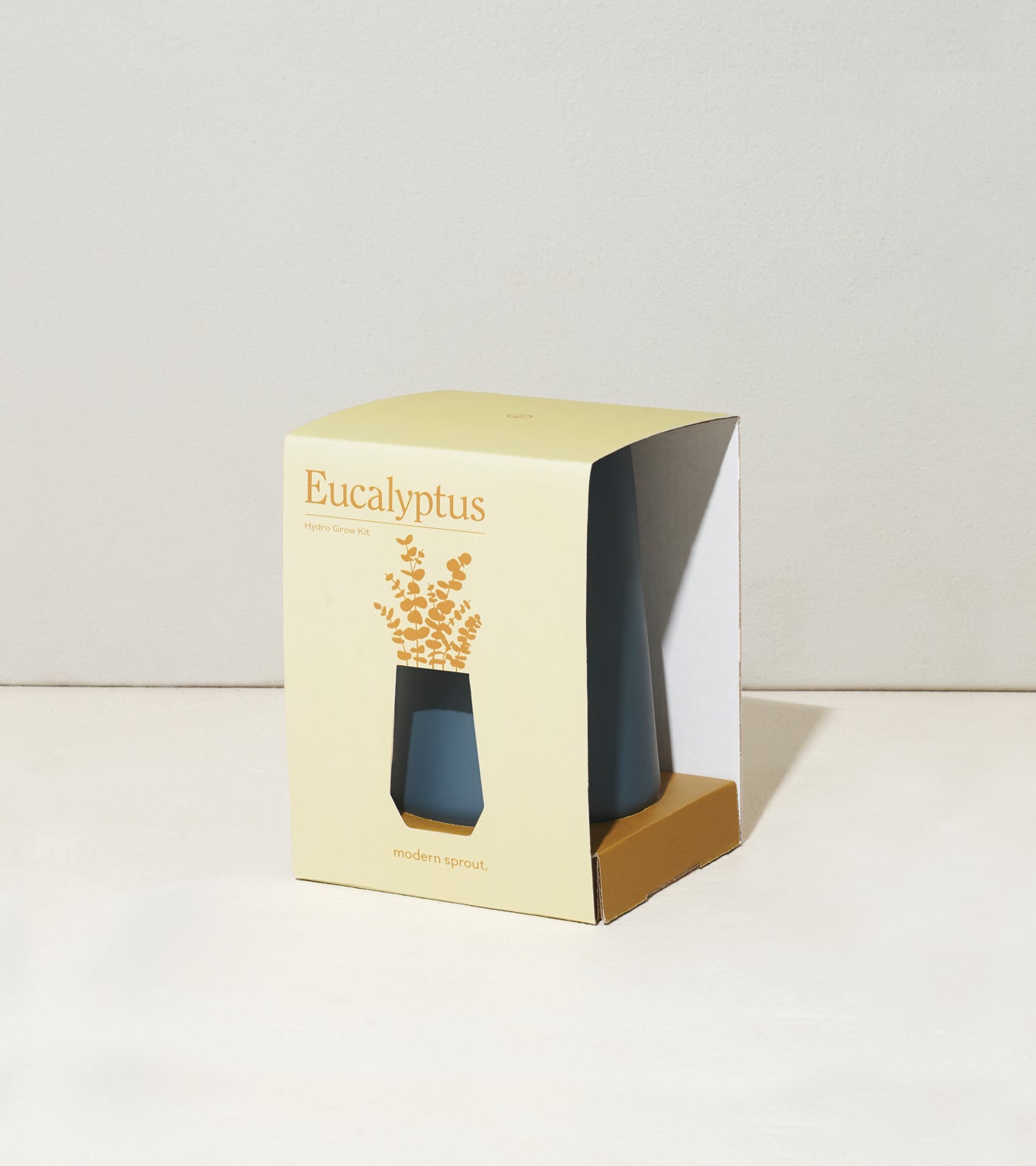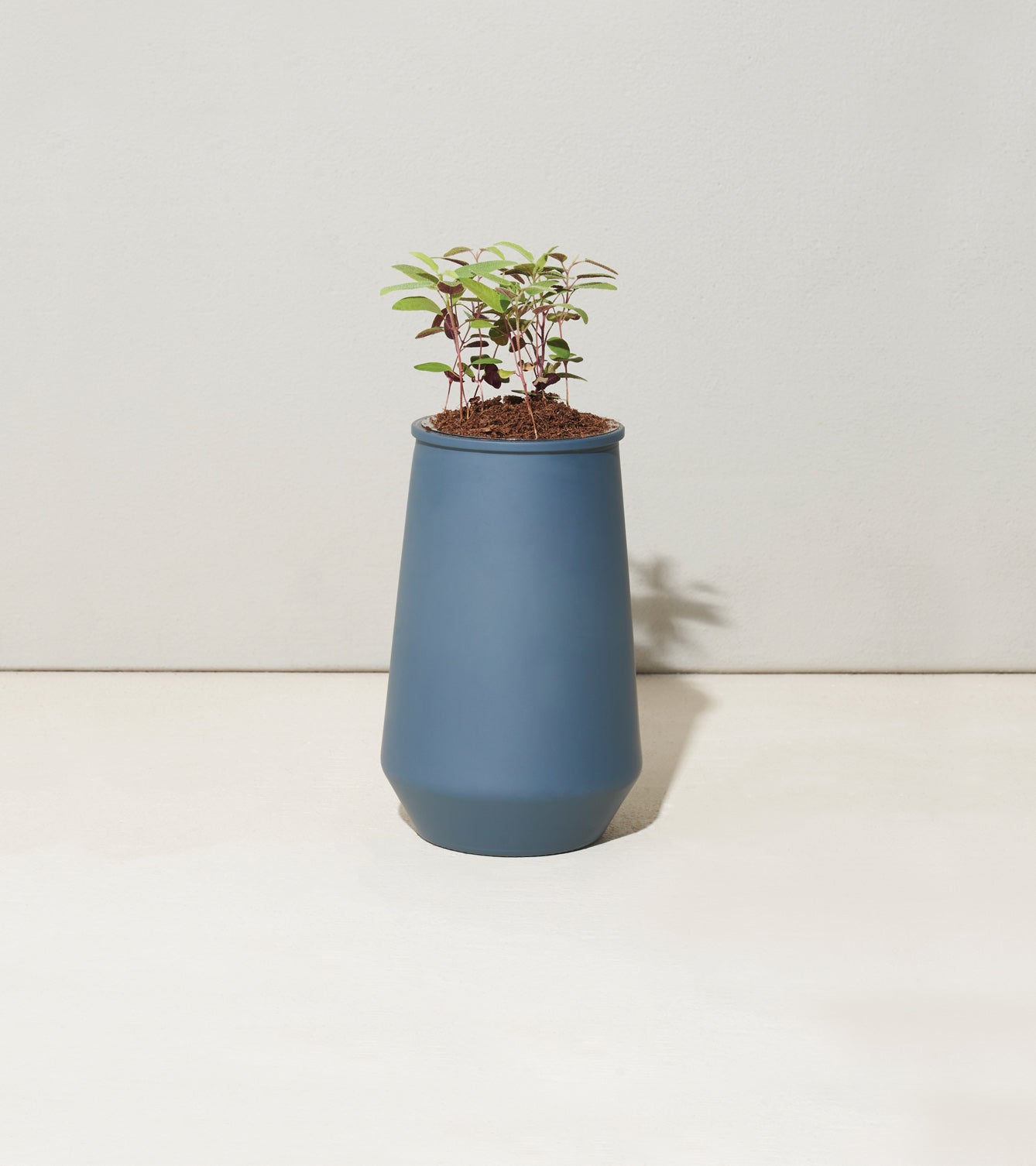 Tapered Tumbler Grow Kits
This self-watering grow kit features a smoked glass planter outfitted with a passive hydroponic system known as "wicking," which brings water and nutrients up to the plant's roots. So whether you forget to water, overwater or both, this planter has got you covered. This year-round indoor planter comes equipped with everything you'll need to start growing, just add water and set in a sunny window.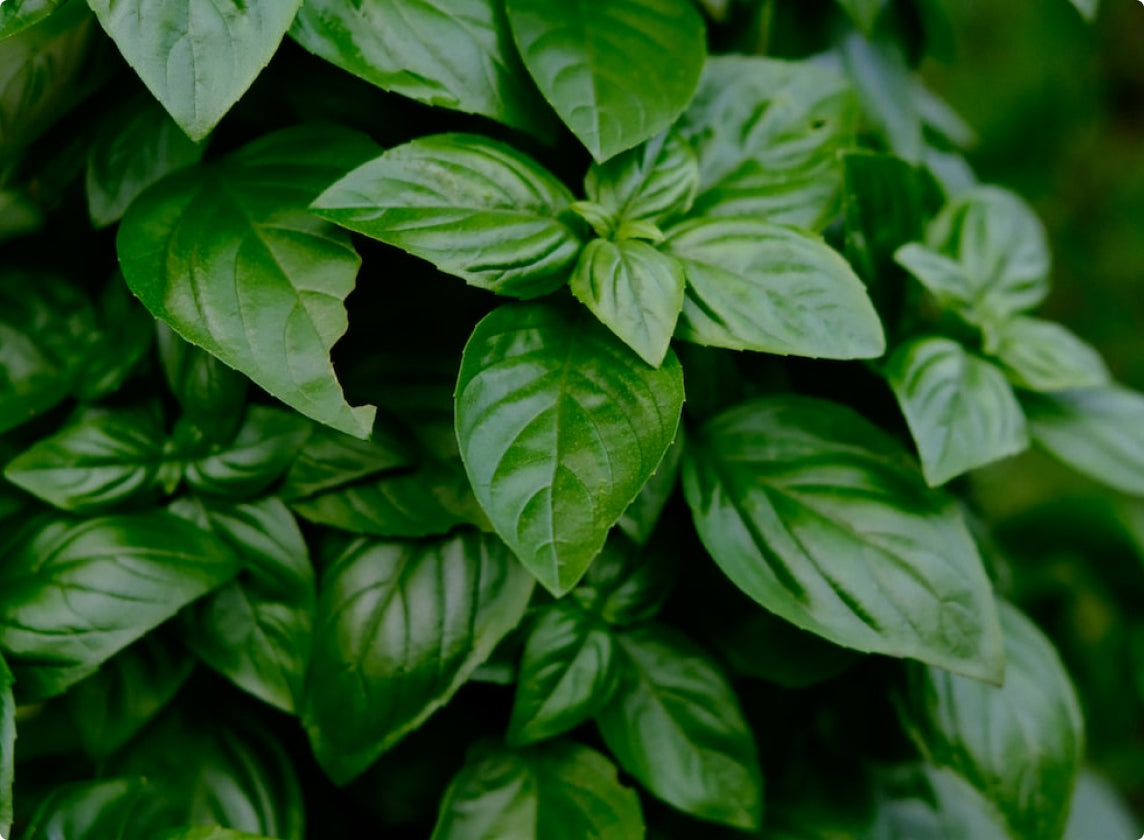 Basil
Temperature: 69-72 degrees Fahrenheit
Light: At least 4 hours of direct sunlight a day
Moisture: Average; likes damp, but not wet conditions
Germination Time: 5-8 days
Planting Depth: ½" below soil
Won't sprout? Make sure your plant is getting enough sunshine.
To encourage more full yields, prune often, and prune down to the lowest nodes.
Lavender
Temperature: 73+ degrees Farenheit
Light: Maximum amount of sun available
Moisture: Prefers very dry grow medium conditions
Germination Time: 3 weeks to 1 month
Planting Depth: Barely cover with soil
Won't sprout? Try lowering your water levels and frequency. Avoid top-down watering.
To encourage more full yields,prune regularly.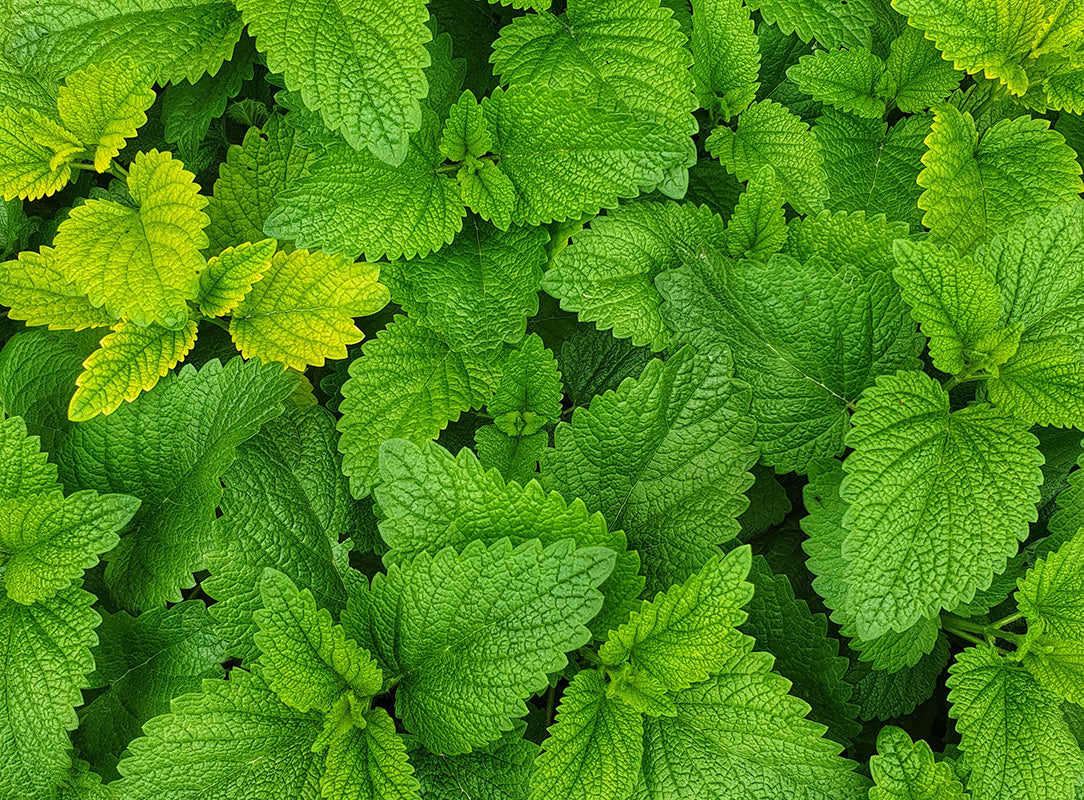 Mint
Light: High light exposure, south facing windows highly recommended
Germination Time: 8- 12 days
Planting Depth: Do not bury under soil
Try greenhousing. Keep in a sunny spot and cover the surface with plastic wrap. Let condensation form, and check in 3-5 days for results.