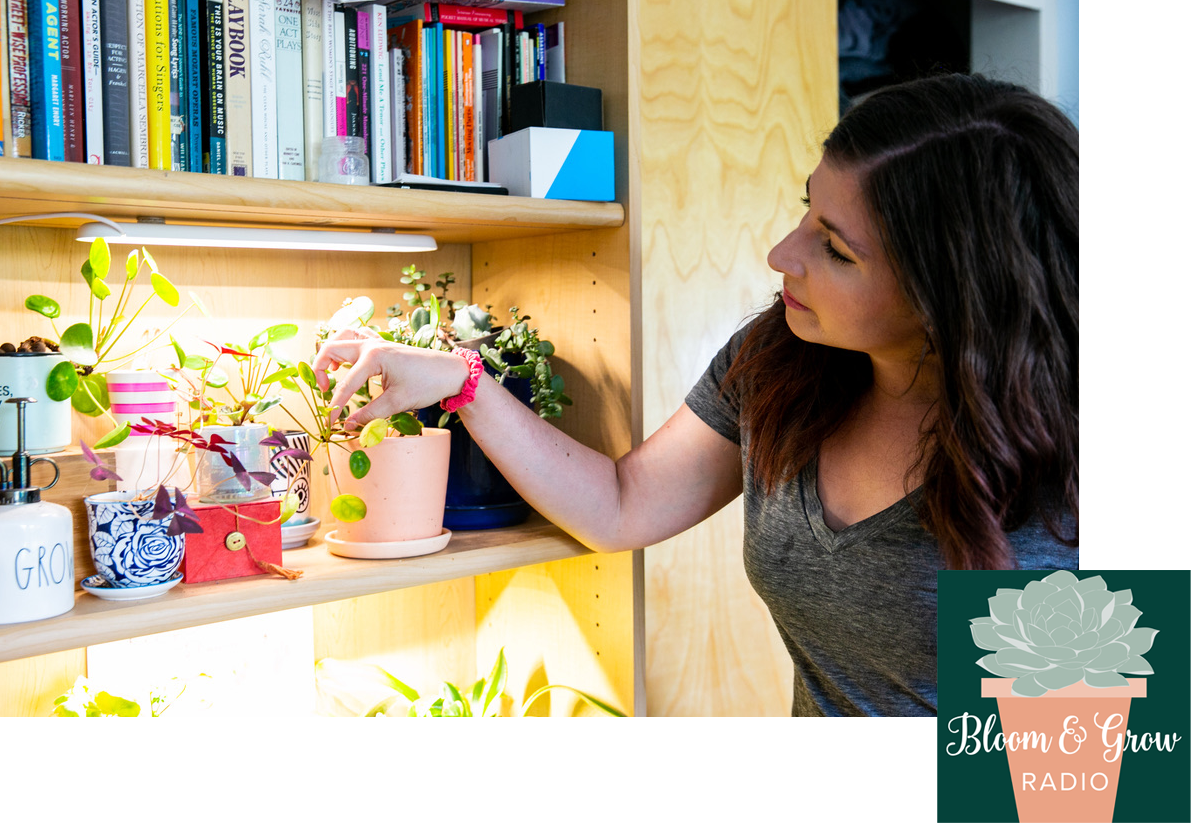 Bloom & Grow Radio
Maria's Top Gift Picks for Holiday
Installing the grow bar in my book shelf has been one of my top 3 favorite planty DIY projects I've ever done. Installation is a breeze and having blooming plants tumbling out of my bookcase never ceased to take my breath away!
I've had this in 3 different homes and I love how the brass structure contains the plants but also lets them spill out. I keep my most coveted plants in it in my office right now! (Philodenron 'Pink Princess' and Anthurium Clarinervum)
Pair a Grow House with the Brass Watering Can for the most LUX gift! I really struggled to find a BIG watering can that looked pretty amidst my indoor plants and this was the answer to my prayers!
I've used and loved all of them but Frosted Forest is my favorite. 
I love the mint green handle, and the ergonomic handle! I ended up getting a second pair of these because my Husband kept stealing them from me!
I keep one or two of these on hand because of the cute packaging and the fact that you not only gift your friend a plant they can grow, but the meditation pieces, particularly the mindfulness timer, are so gorgeous.