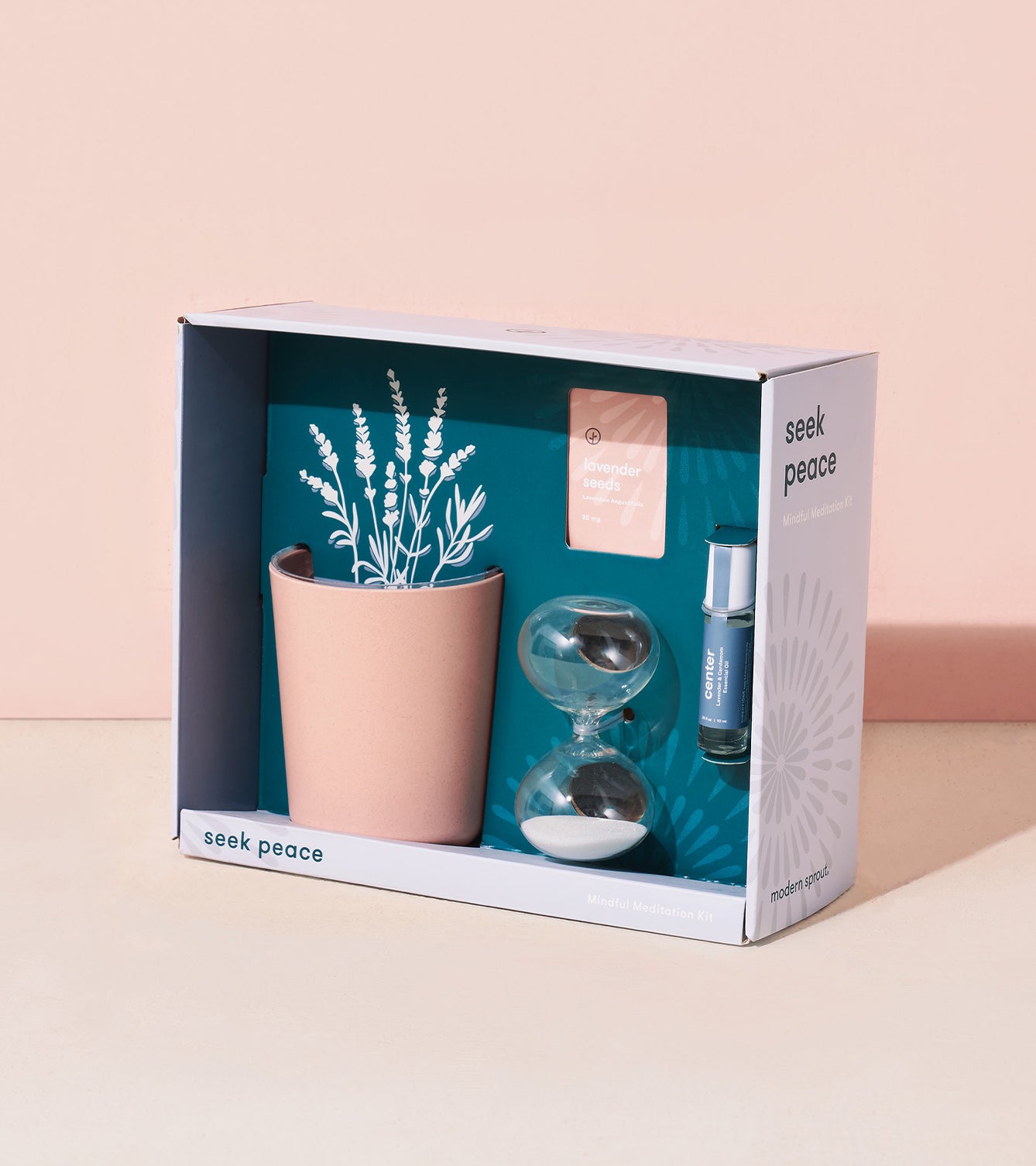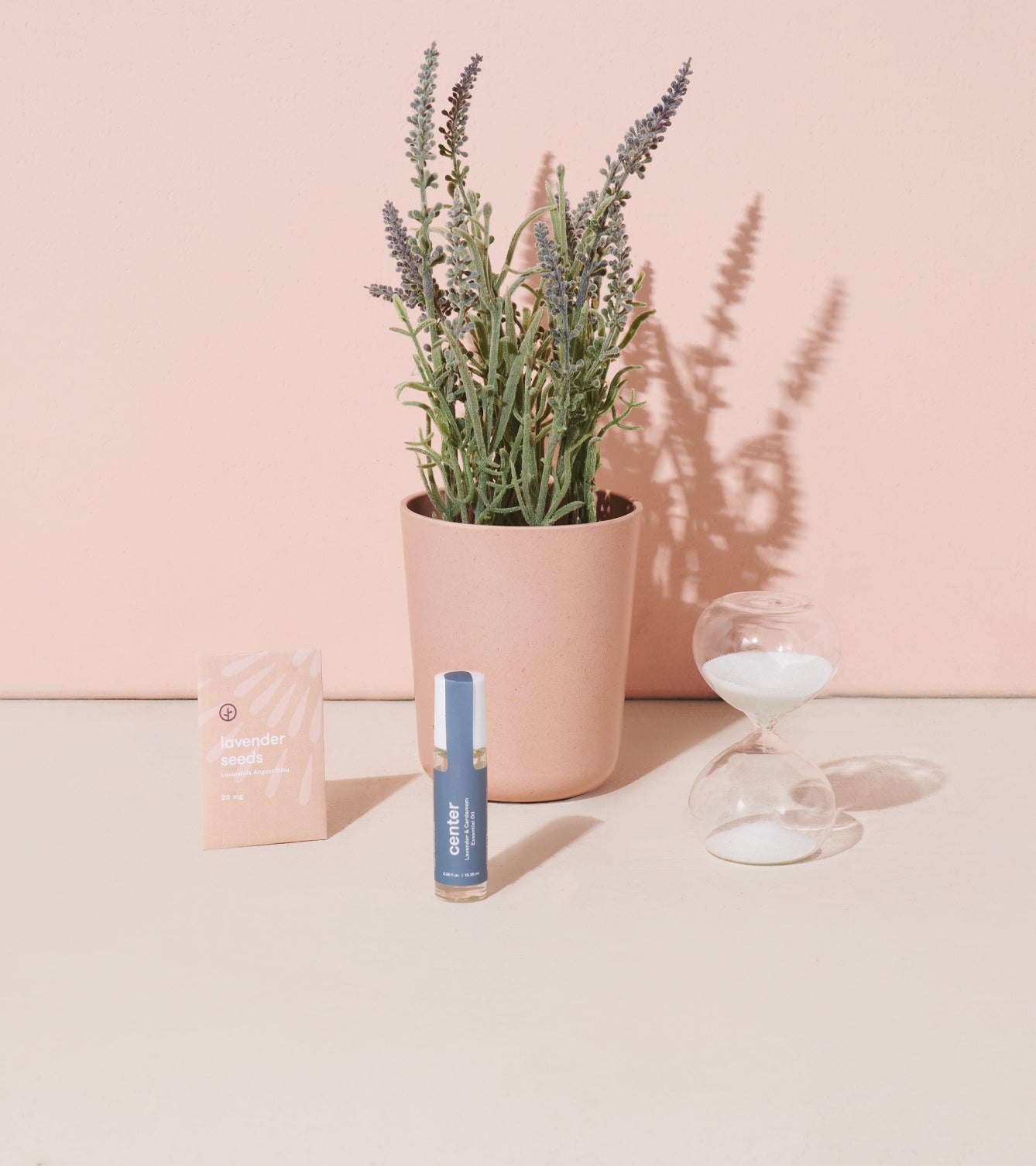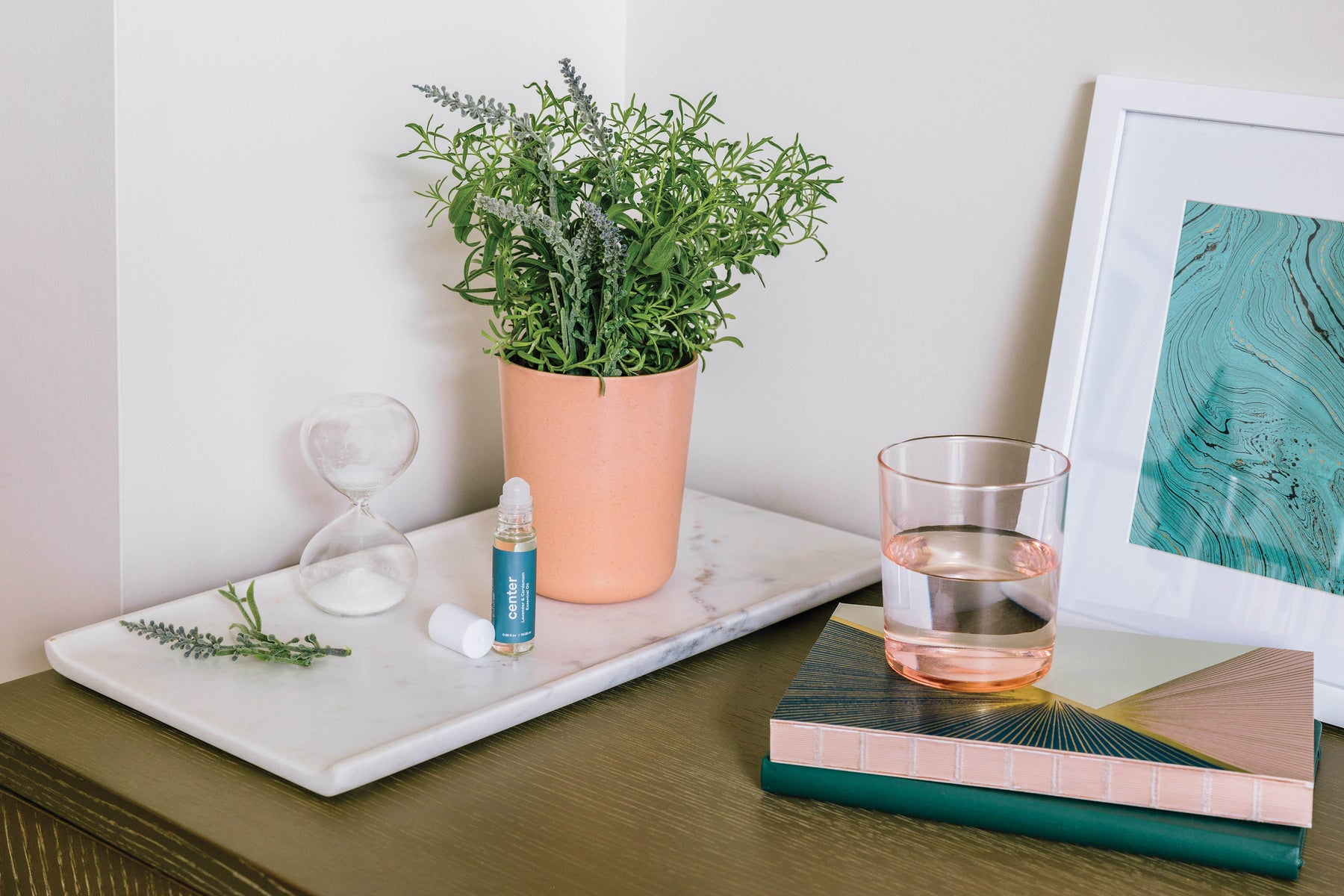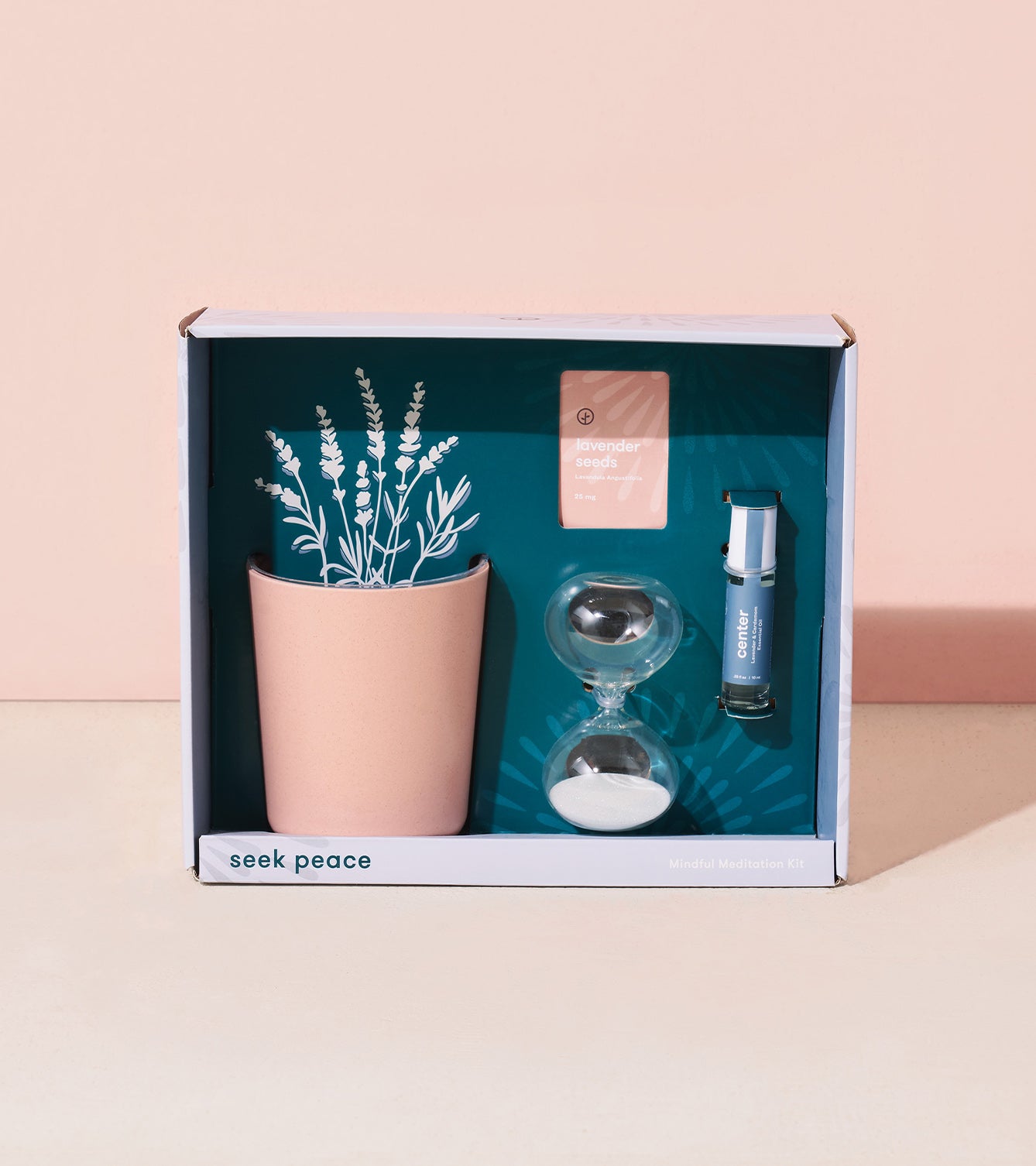 Seek Peace - Mindful Meditation Kit
This curated collection of garden-inspired meditation essentials will empower you to reach inner peace.
Lavender Bamboo Grow Kit: comes equipped with a complete passive hydroponic system, plus non-GMO lavender seeds.
Mindfulness Timer: this simple tool provides five digital-free minutes for your mindfulness modality of choice.
Centering Essential Oil Roller: this grounding blend features a soft, soothing scent with notes of lavender and cardamom.
Box Kit: 10.5"w x 8.5"h x 4"d
Lavender Bamboo Grow Kit: 3 7/8" x 4 3/4"
Glass Mindfulness Timer: 2" x 4"
Essential Oil Roller: .35 fl oz bottle
Assembled in the USA of domestic and imported components
Lavender Bamboo Grow Kit: blush colored bamboo pot, non-GMO lavender seeds, coconut pith and perlite growing medium, plastic tray, wick, activated carbon, plant food, instruction manual
5 Minute Mindfulness Timer: hourglass, white sand.
.35 fl oz Centering Essential Oil Roller: natural fragrance, essential oil blend. Free of: sulphates, parabens, phthalates and preservatives. Made in USA
How long does it take to grow?
Lavender seeds take 12-21 days to sprout, and will be ready to start harvesting in 2+ months. Continuous harvesting will encourage a bushy plant and greater yield.
How much sun will it need?
Flowers require at least 6 hours of direct light daily, and should be put in an unobstructed window that faces south, west or east (southwest is the best option). During winter months—or if you don't have an unobstructed window—you can supplement with a grow light.
How is it reusable?
The plastic pot and recycled glass grow medium can both be reused—simply rinse with hot water. Add new seeds and use soil or coco pith to help seeds germinate. Use a water soluble fertilizer and follow its instructions.
Can I put it outside?
Grow Kits are designed for indoor use, but can be put outside. Be mindful that the planter does not have a drain hole, and if the reservoir floods it may drown the roots. Bring your Grow Kit inside if temps dip below 55⁰ or above 80⁰.
How long will it last?
A lavender plant will continue to grow for many months with sufficient nutrients and light.