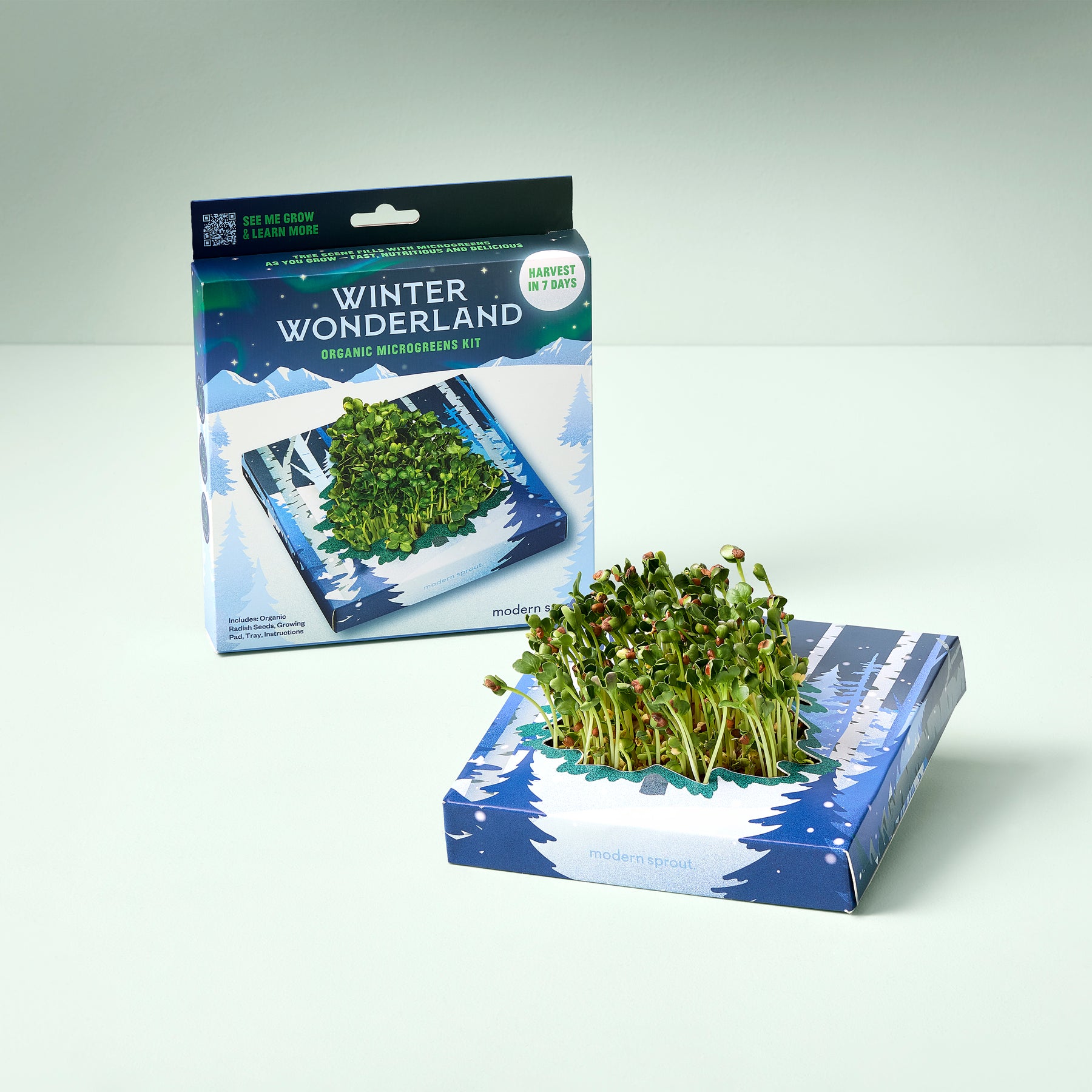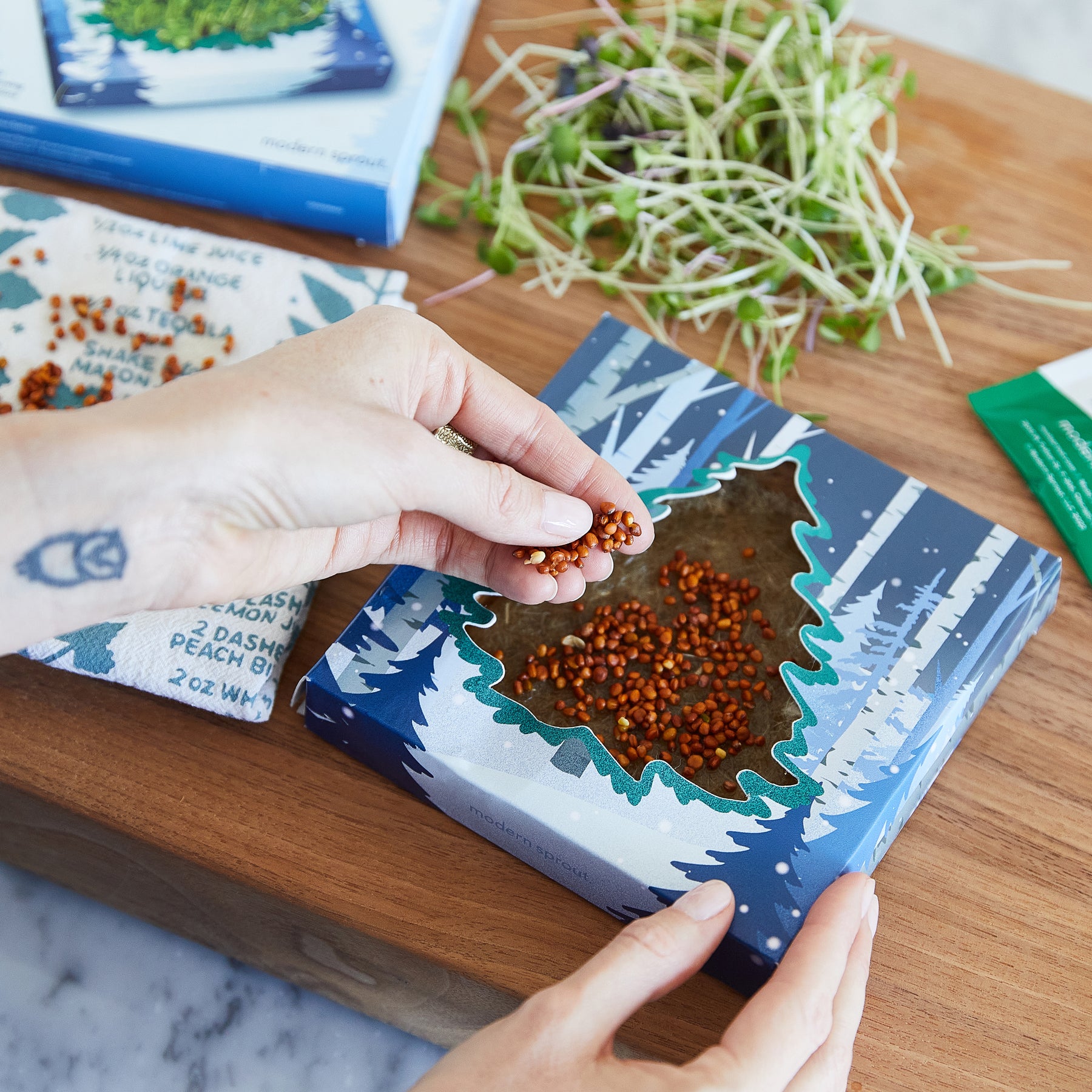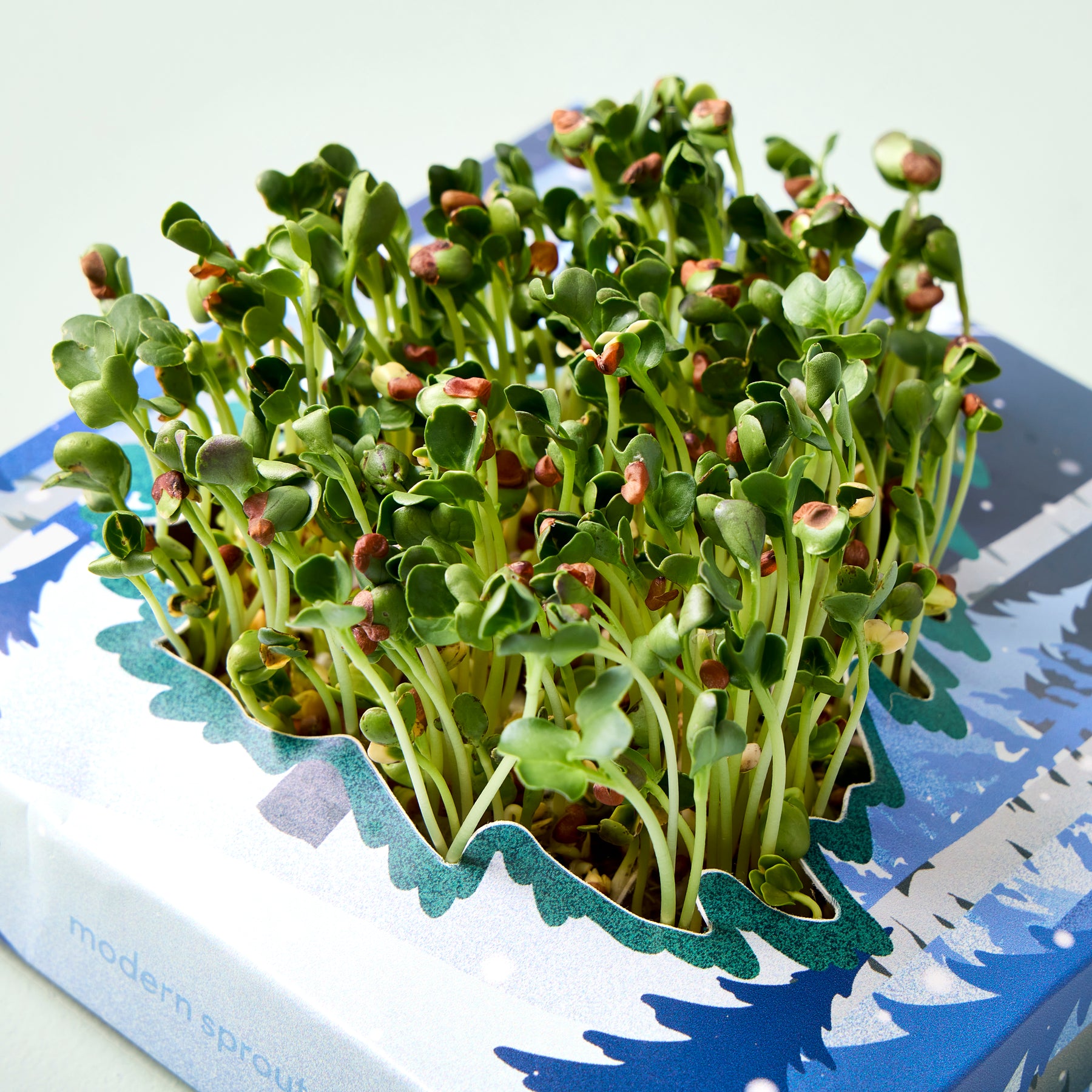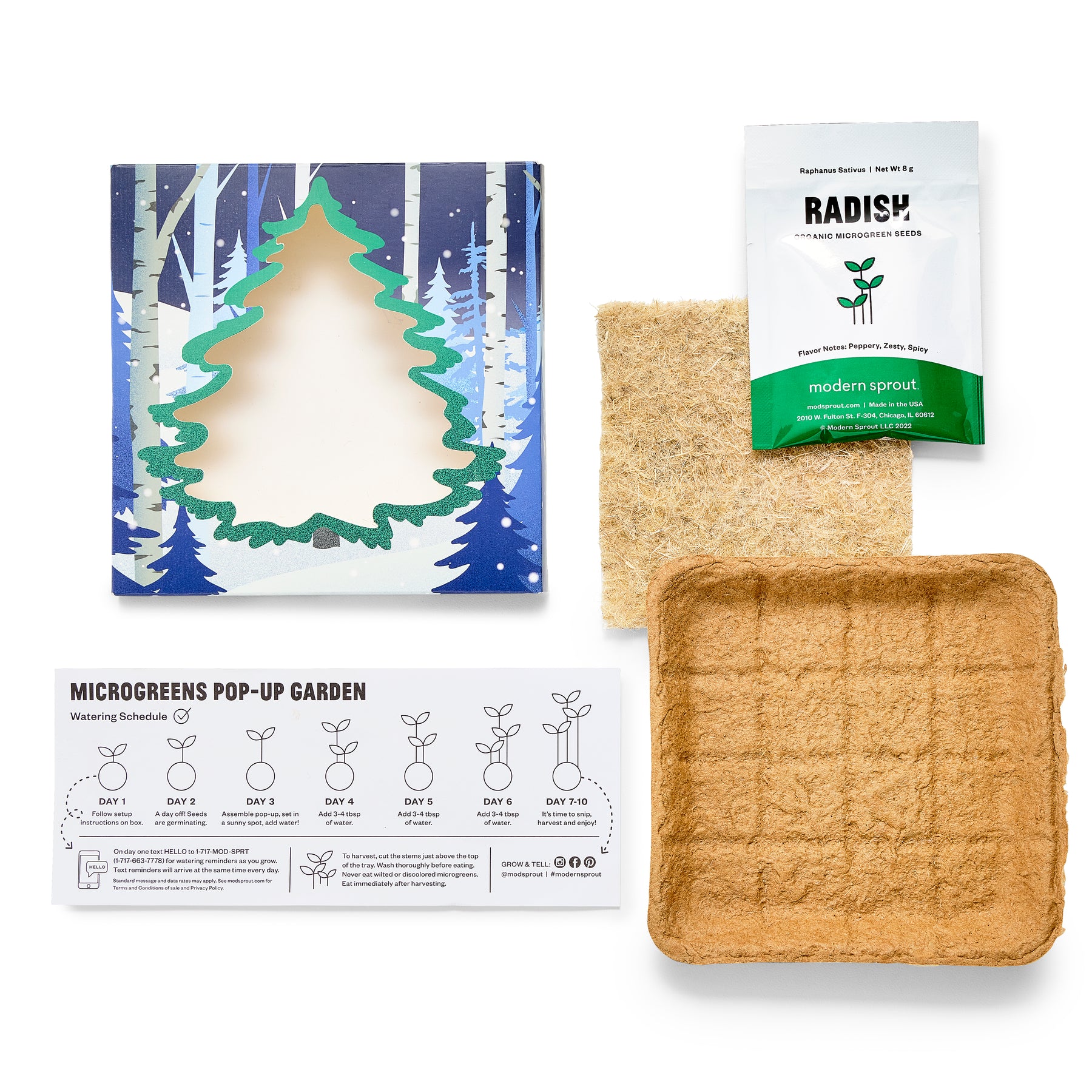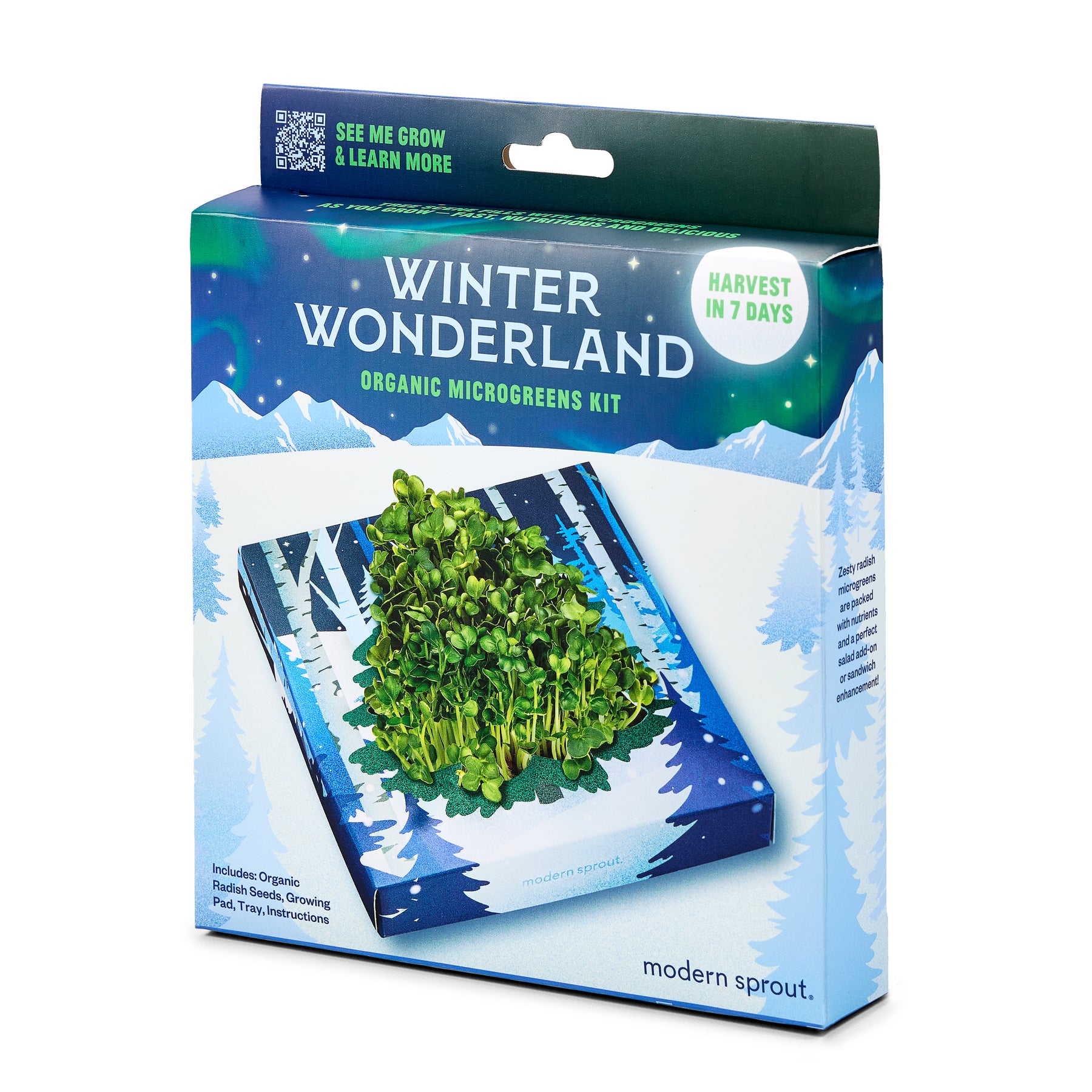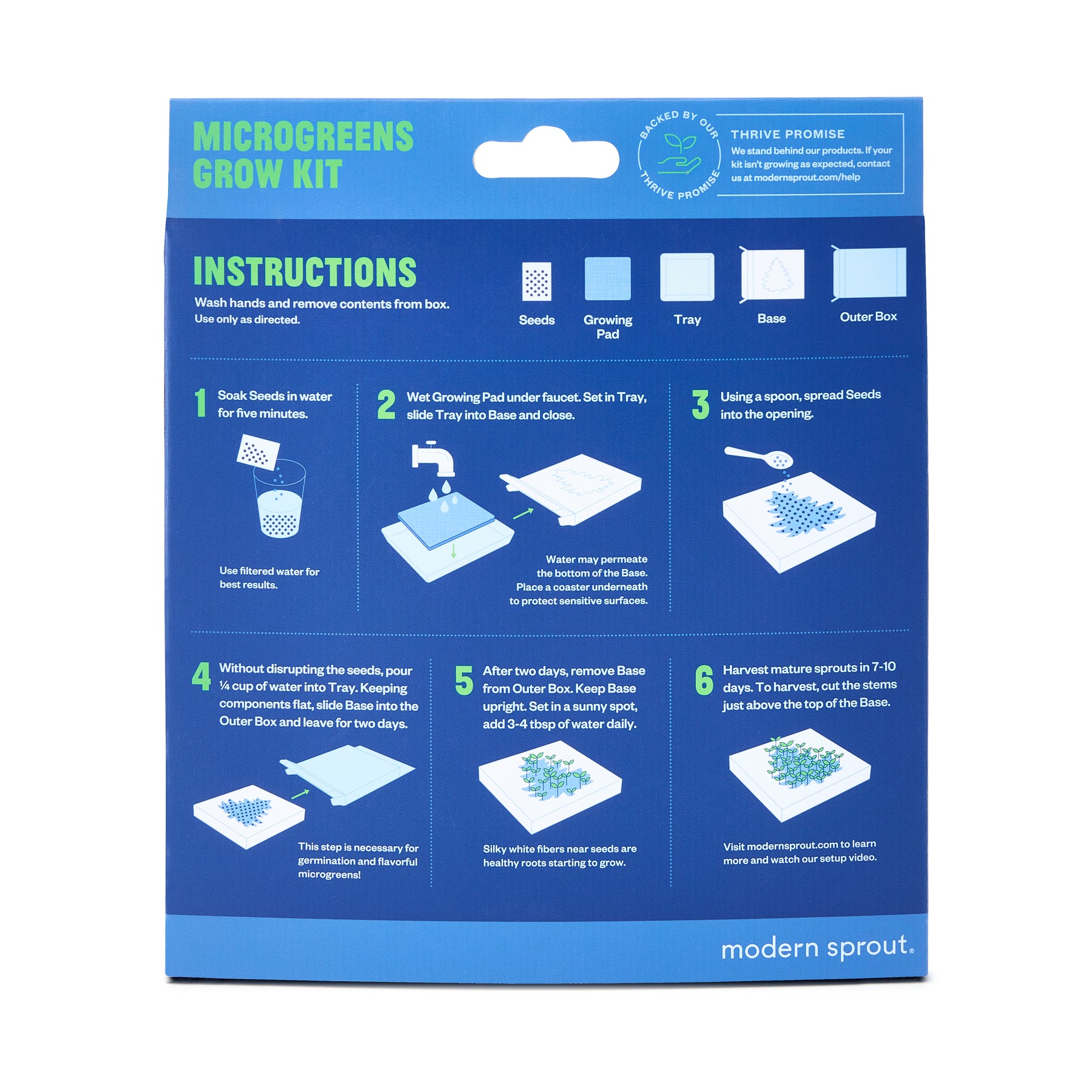 Winter Wonderland Microgreens Kit
This fool-proof, festive kit grows nutrient-dense microgreens that fill in the holiday tree scene in 7-10 days. Includes harvesting instructions and a recipe to encourage a healthy alternative during holiday indulging.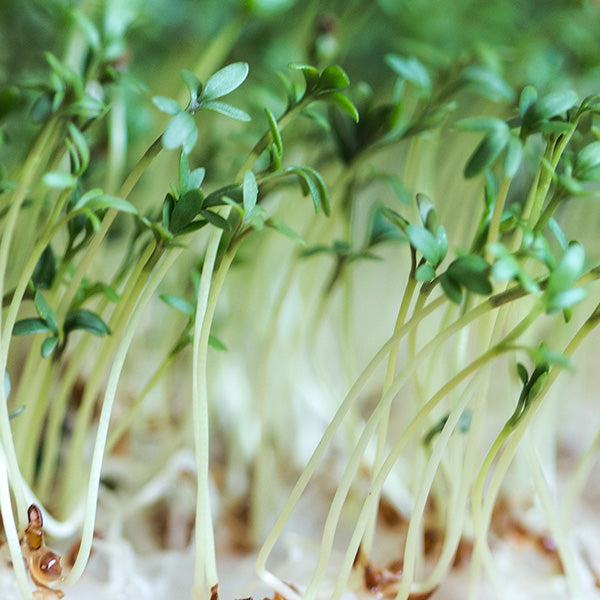 Microgreens
Temperature: 70 Degrees Fahrenheit
Moisture: Water as directed
Won't sprout? Be patient. The boxed germination period is crucial for Microgreens to grow. That means no peeking for two whole days!
To encourage more full yields, make sure seeds sit on a single layer on the growing pad.