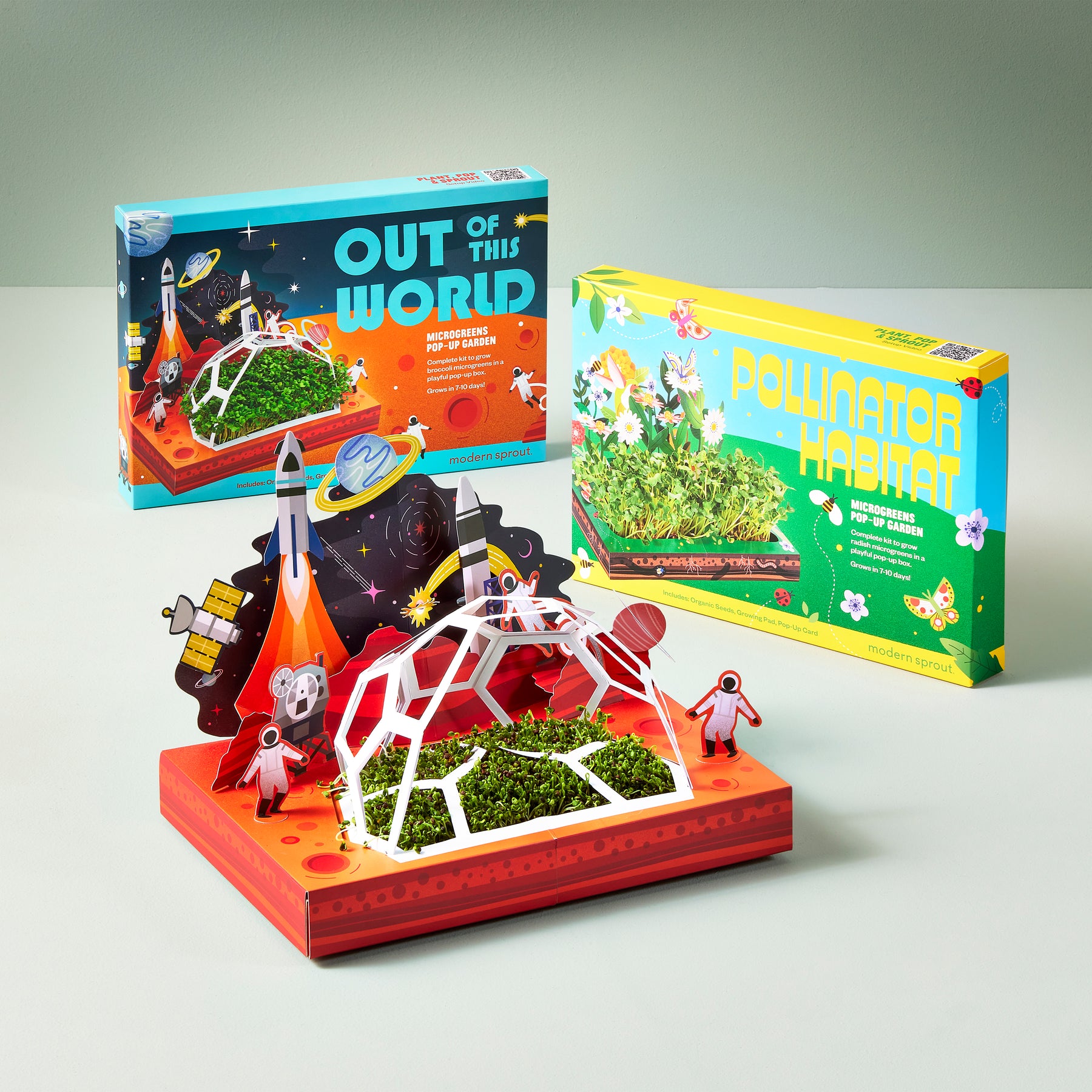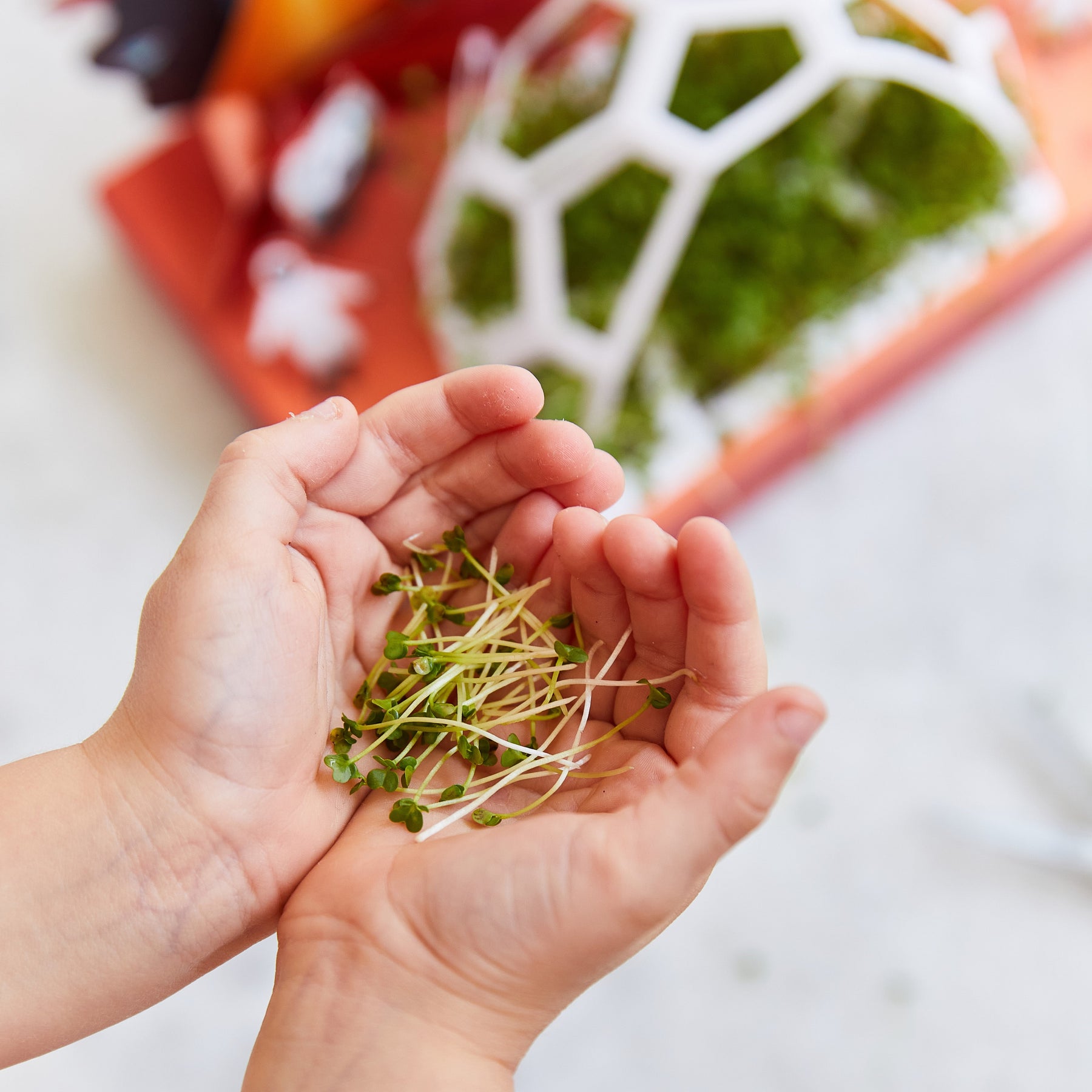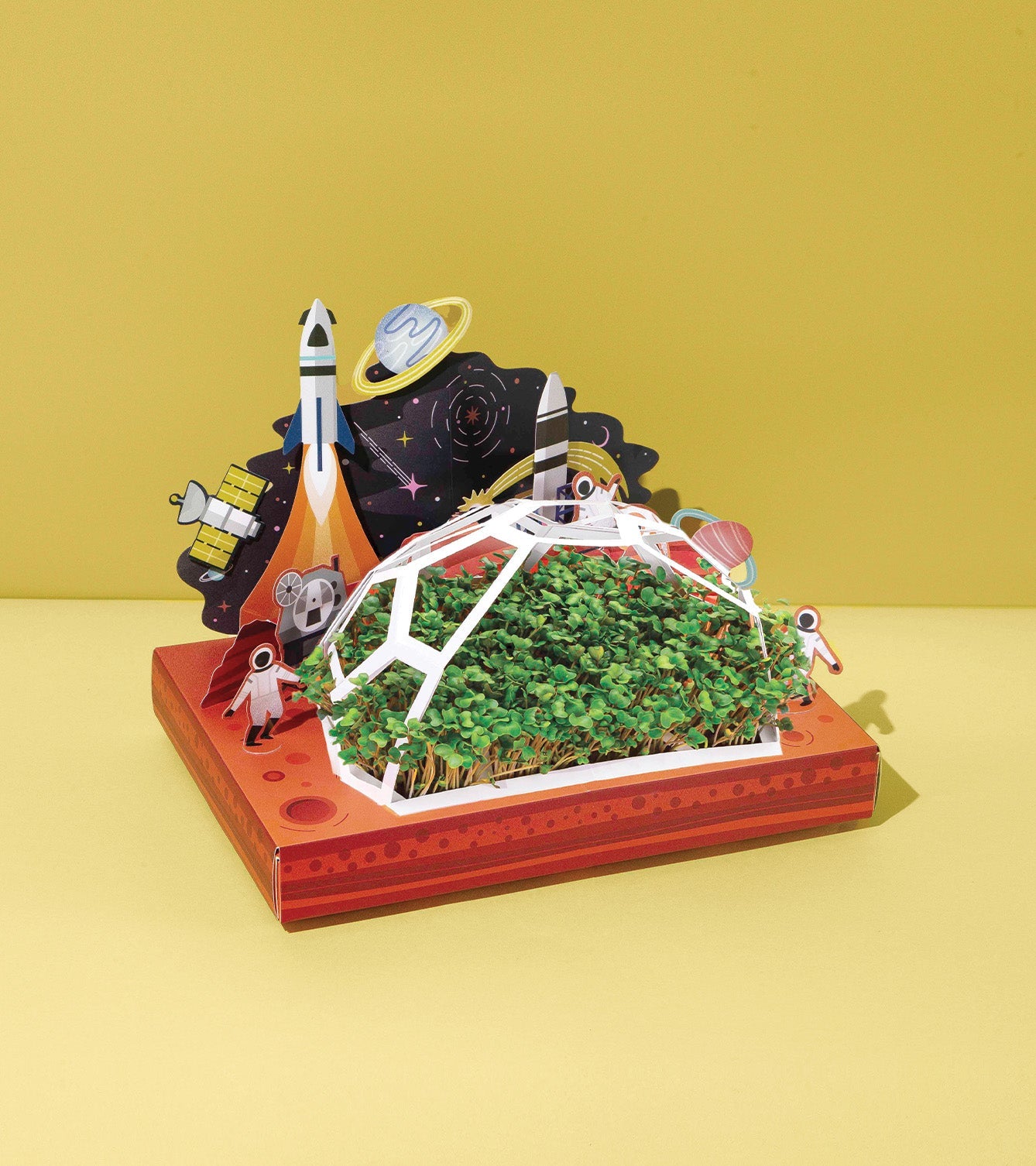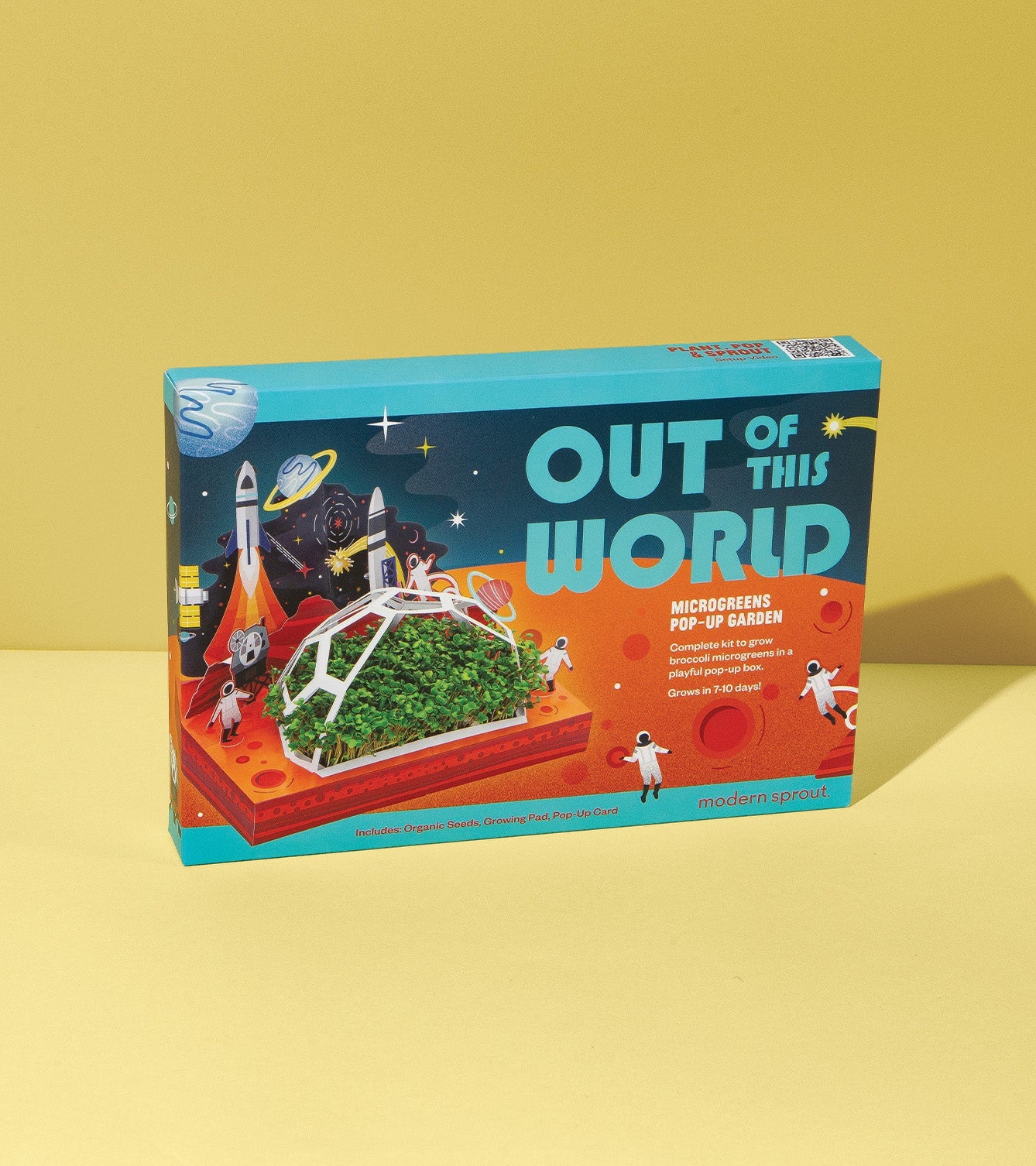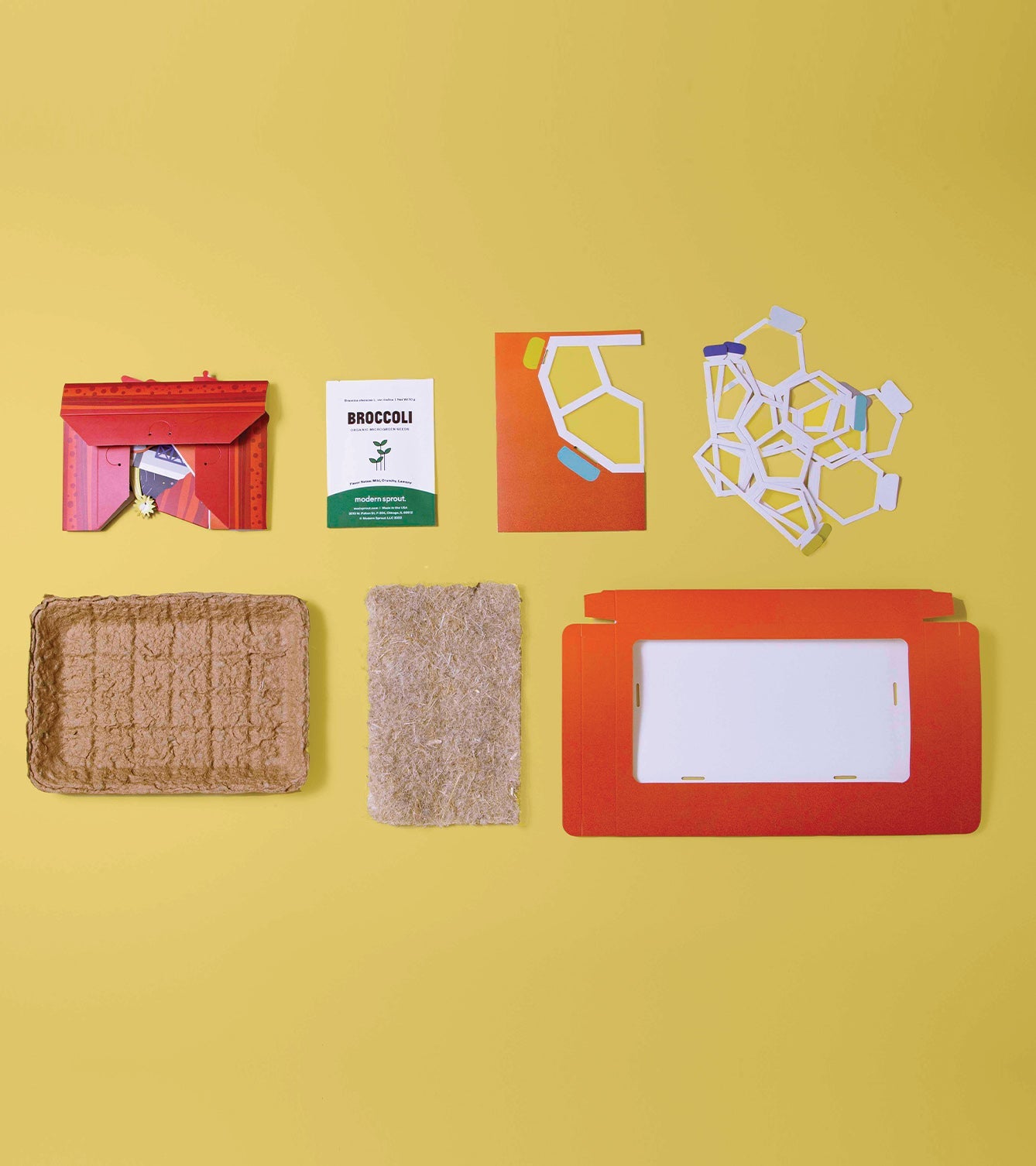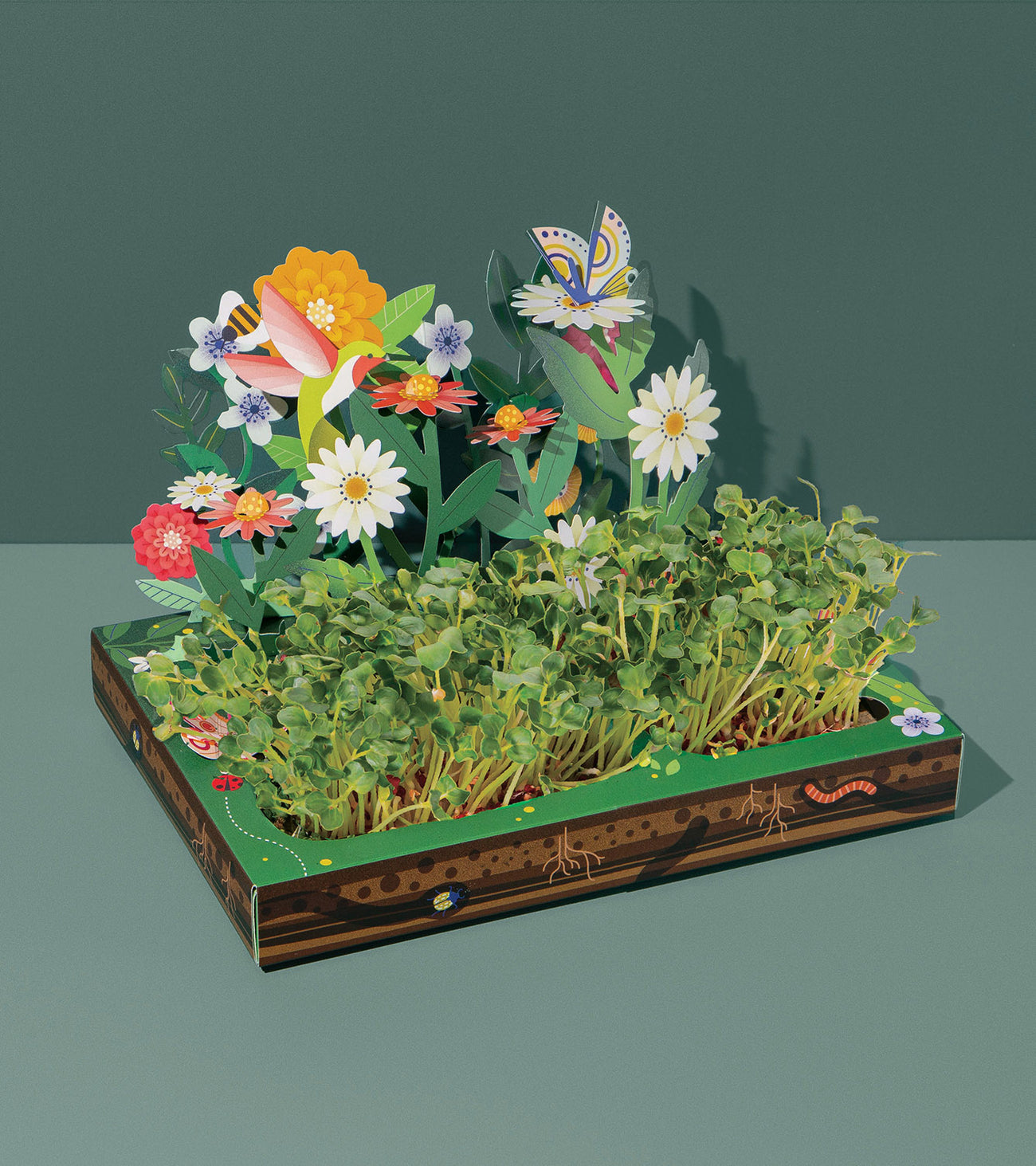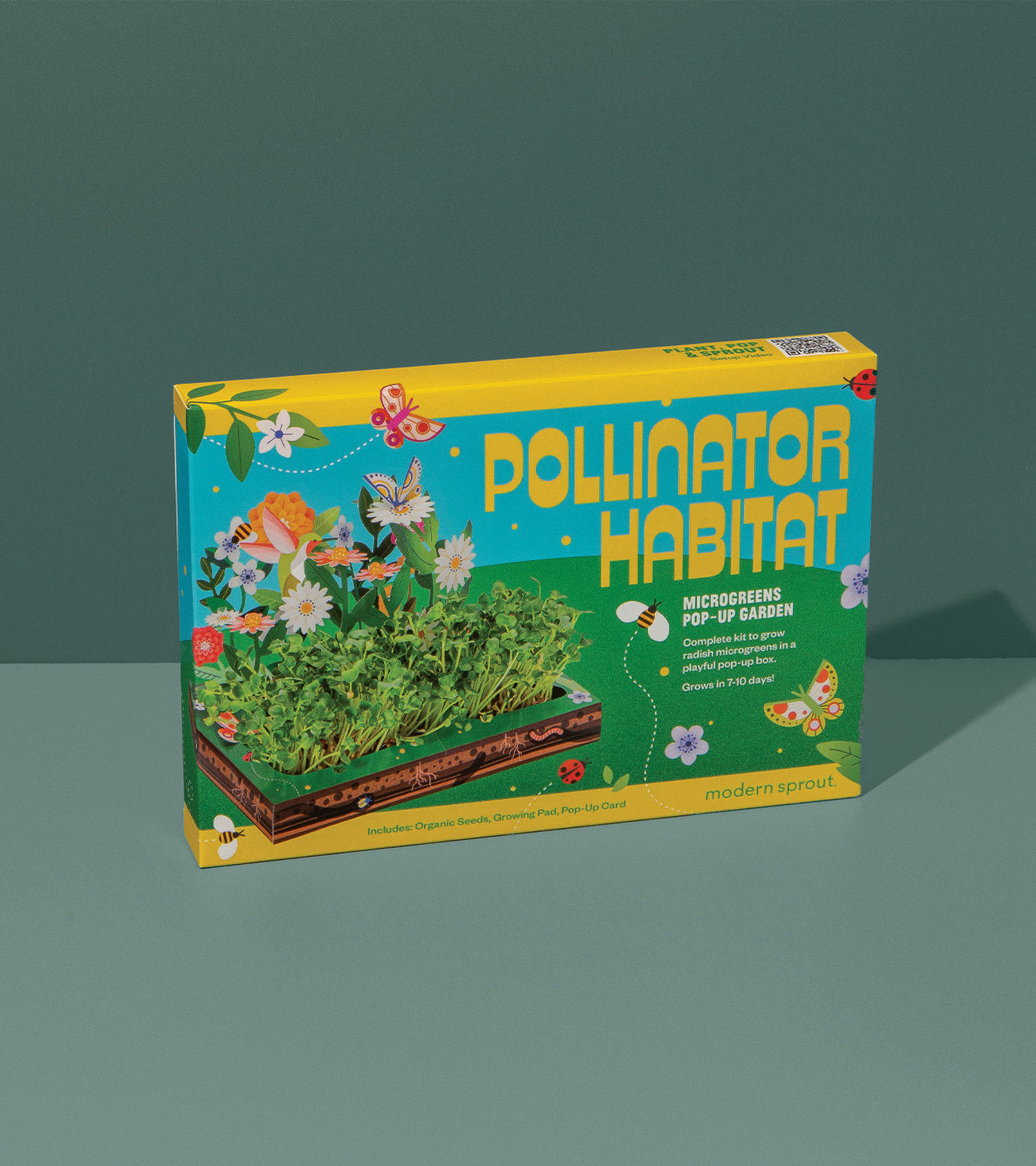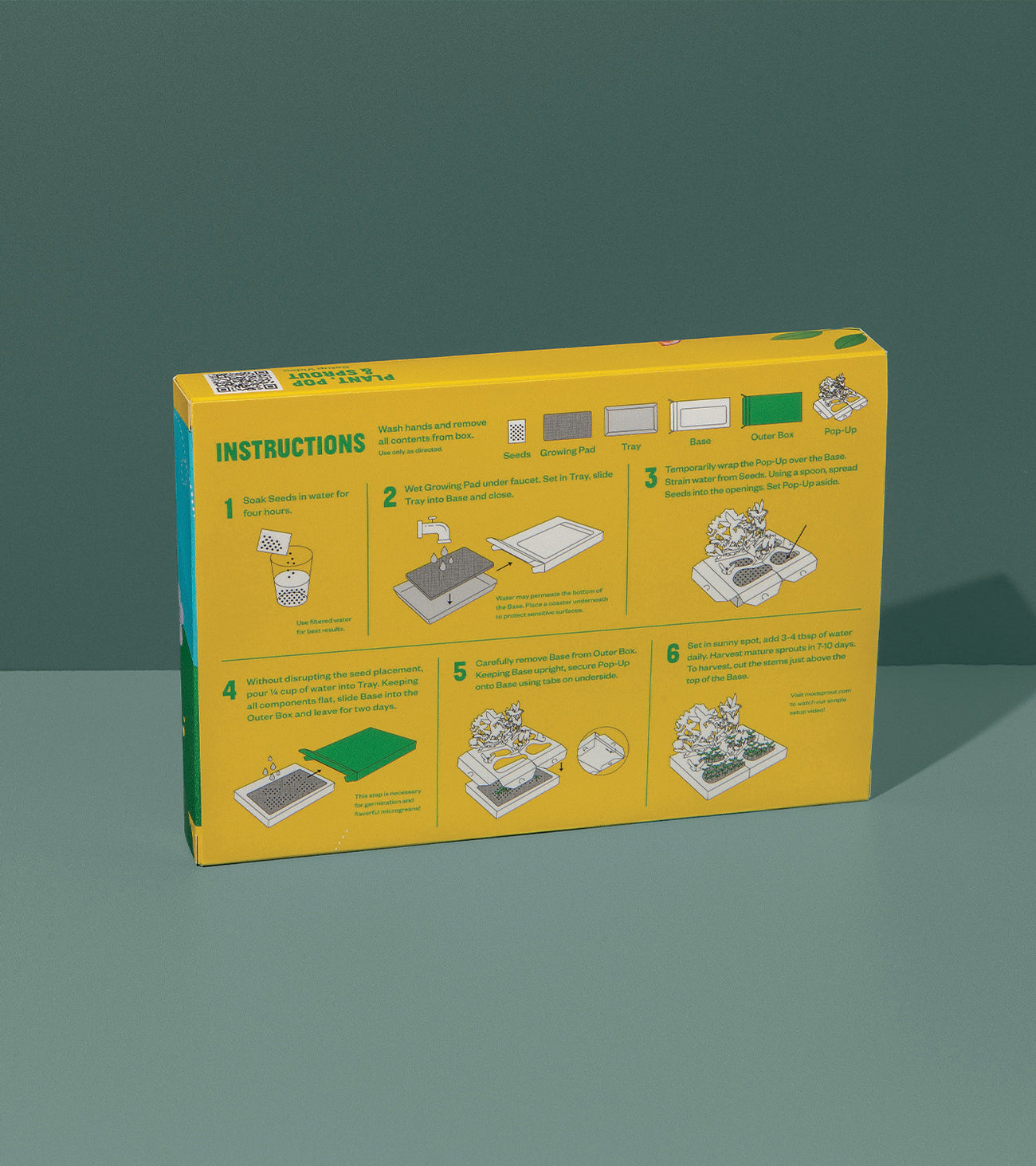 Microgreens Pop-Up Kit
Pop, plant and grow! Complete kit to grow microgreens in a playful pop-up box. This interactive kit will get you hooked on the bright flavors of nutritious Microgreens.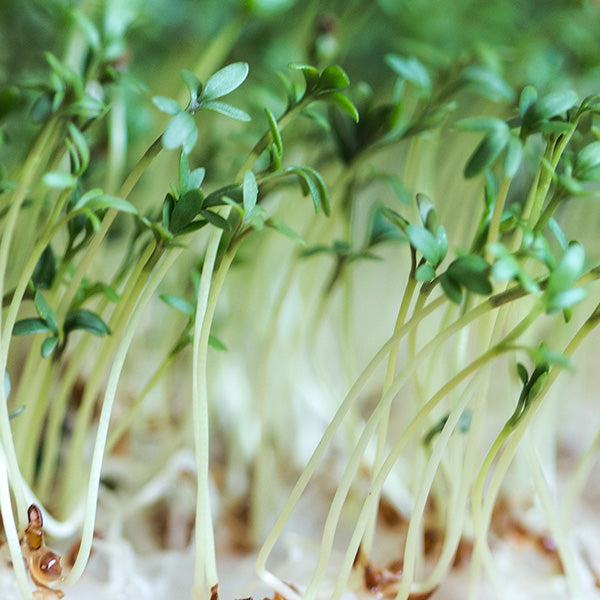 Microgreens
Temperature: 70 Degrees Fahrenheit
Moisture: Water as directed
Won't sprout? Be patient. The boxed germination period is crucial for Microgreens to grow. That means no peeking for two whole days!
To encourage more full yields, make sure seeds sit on a single layer on the growing pad.