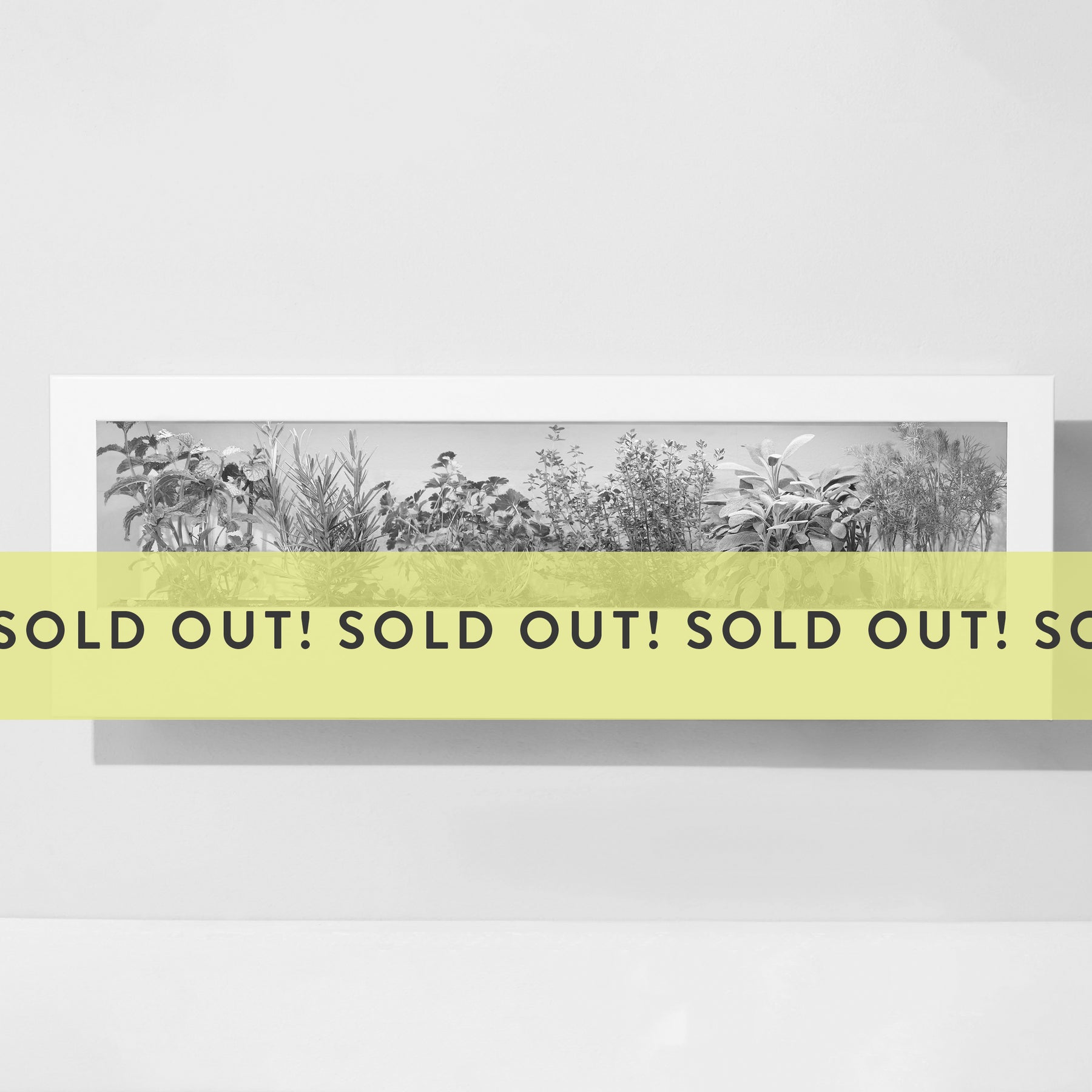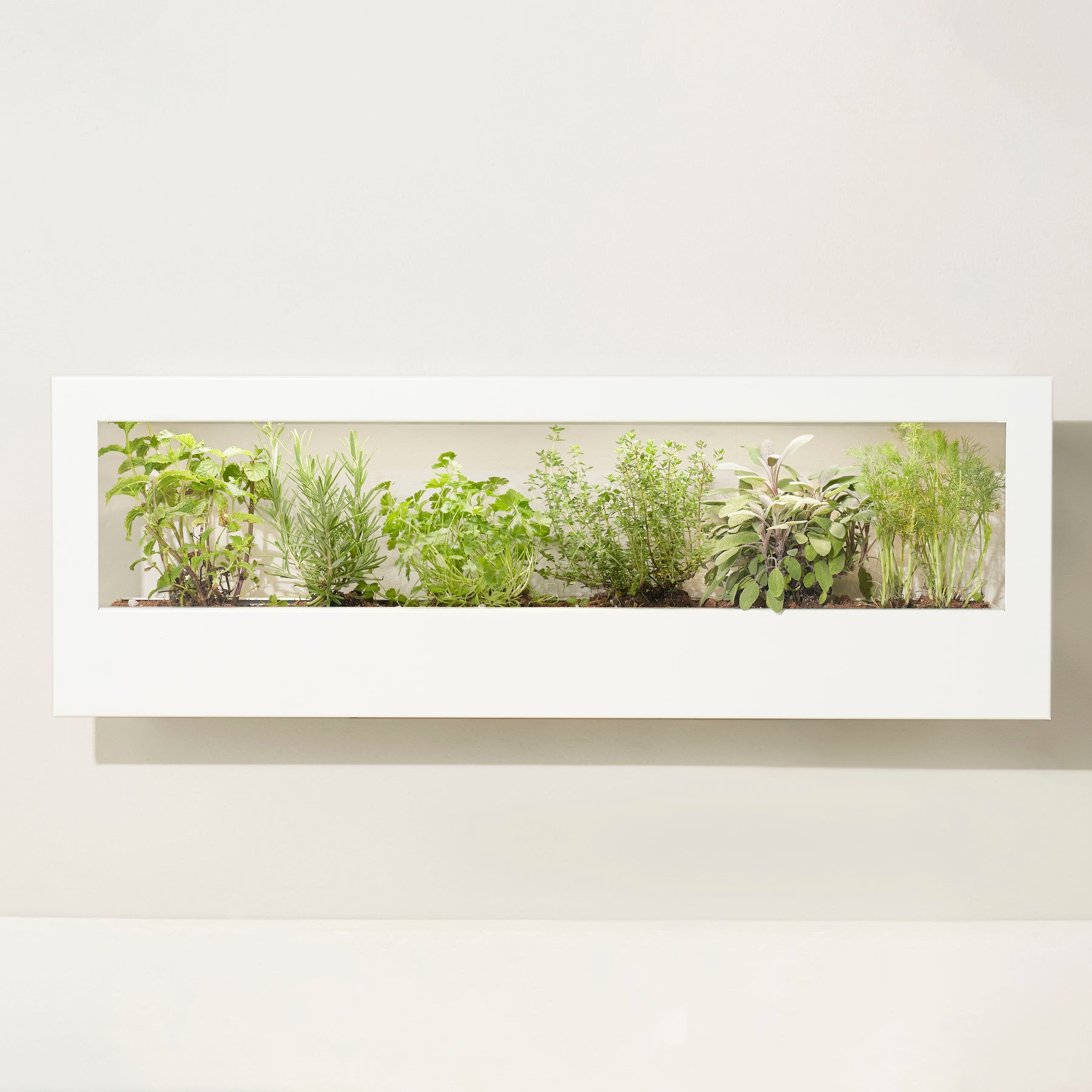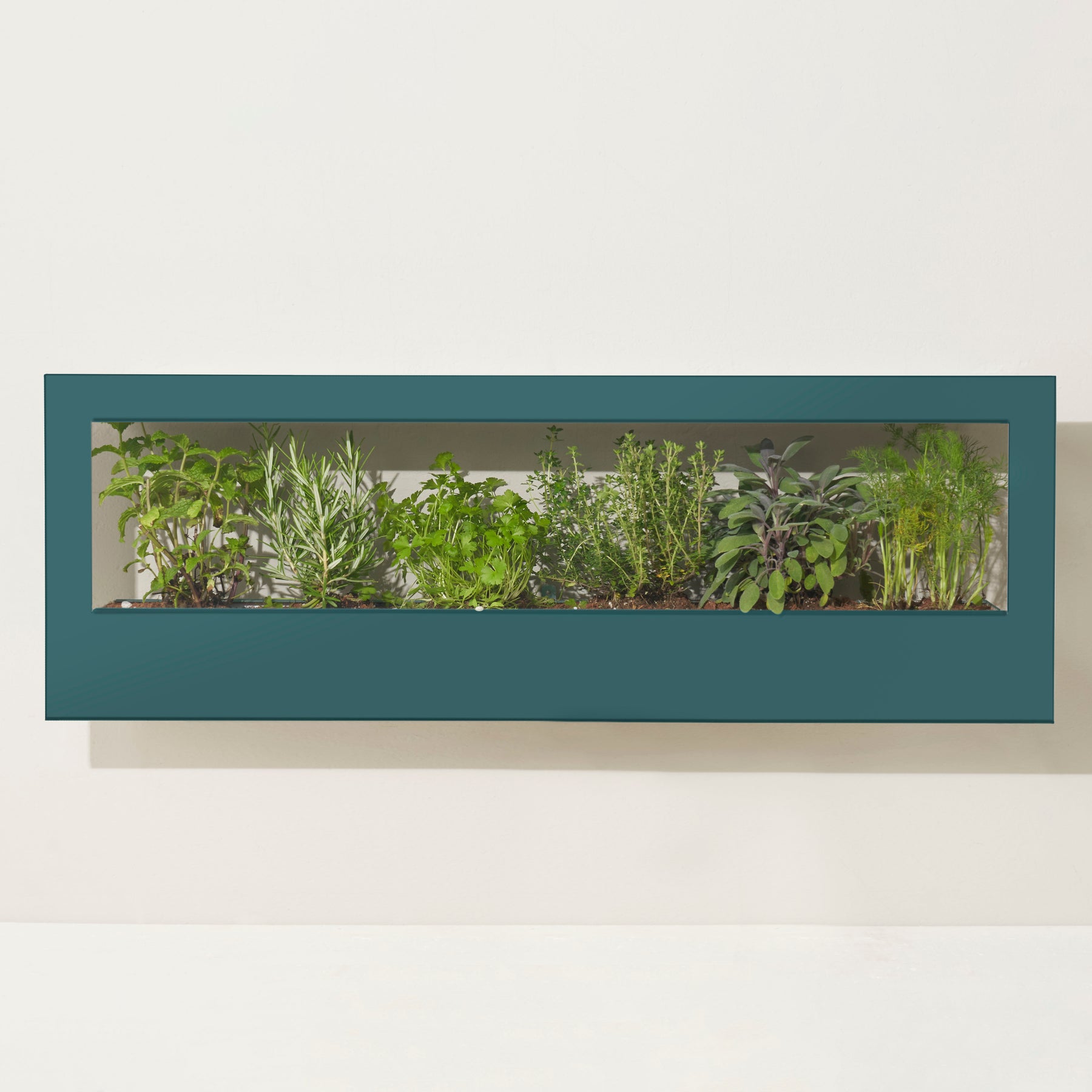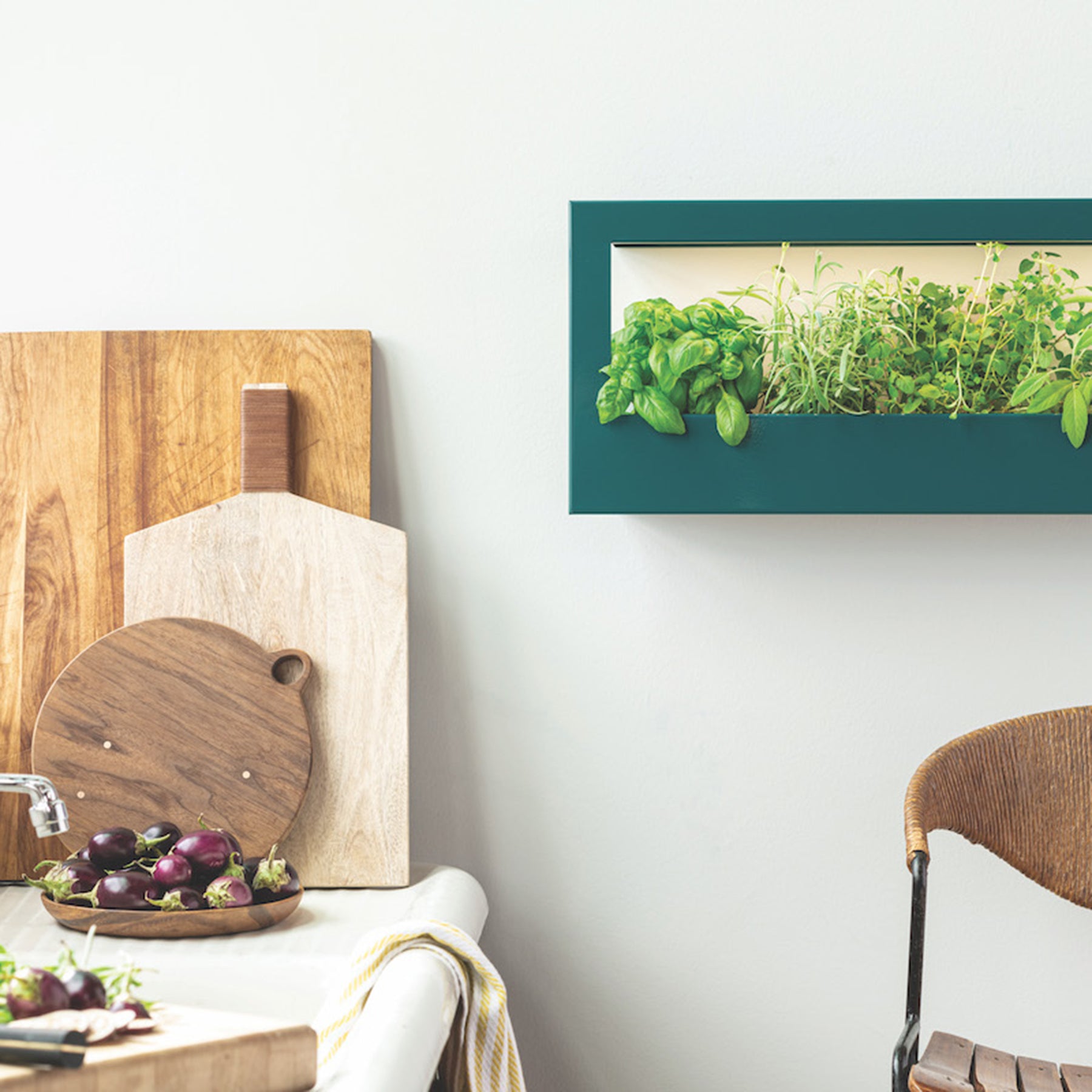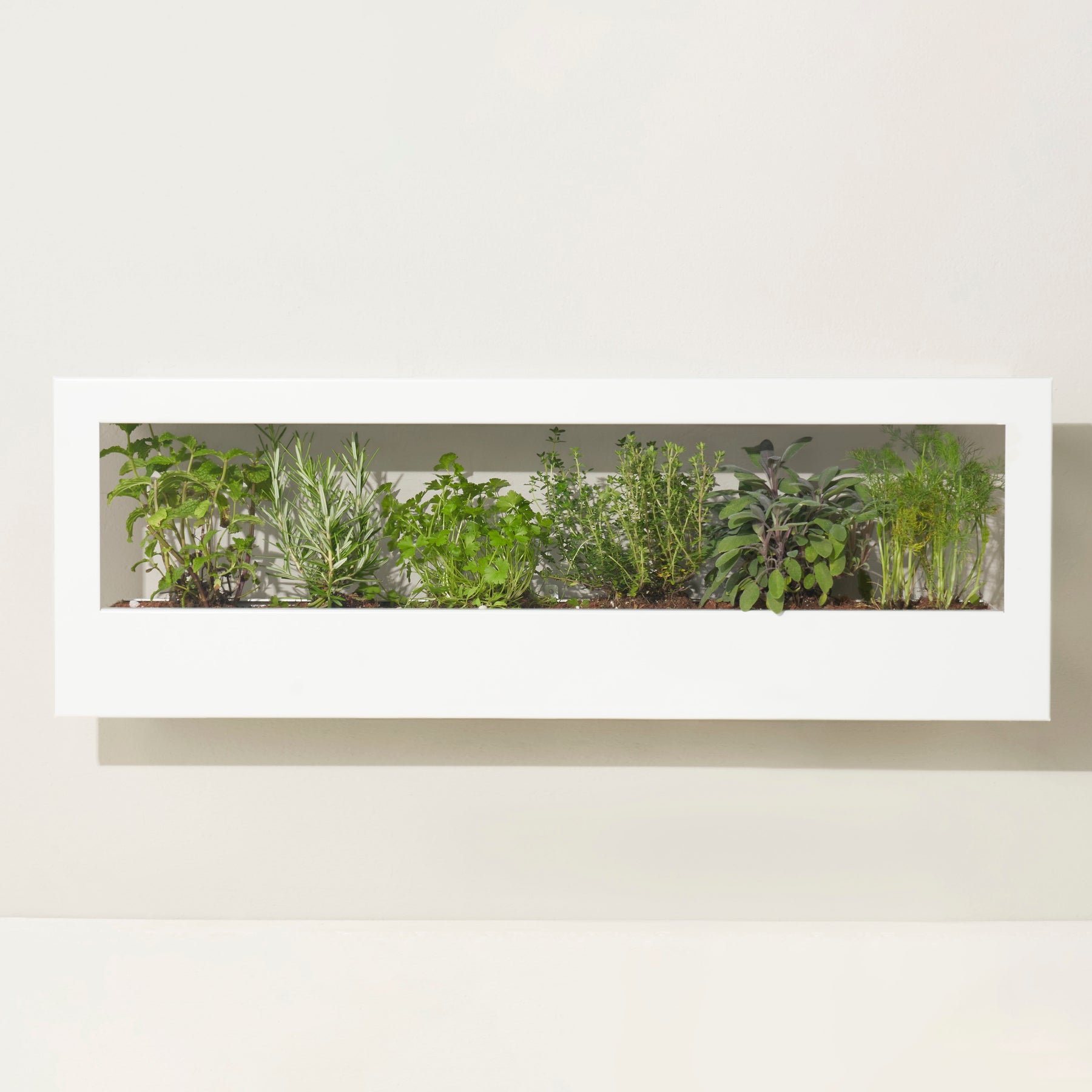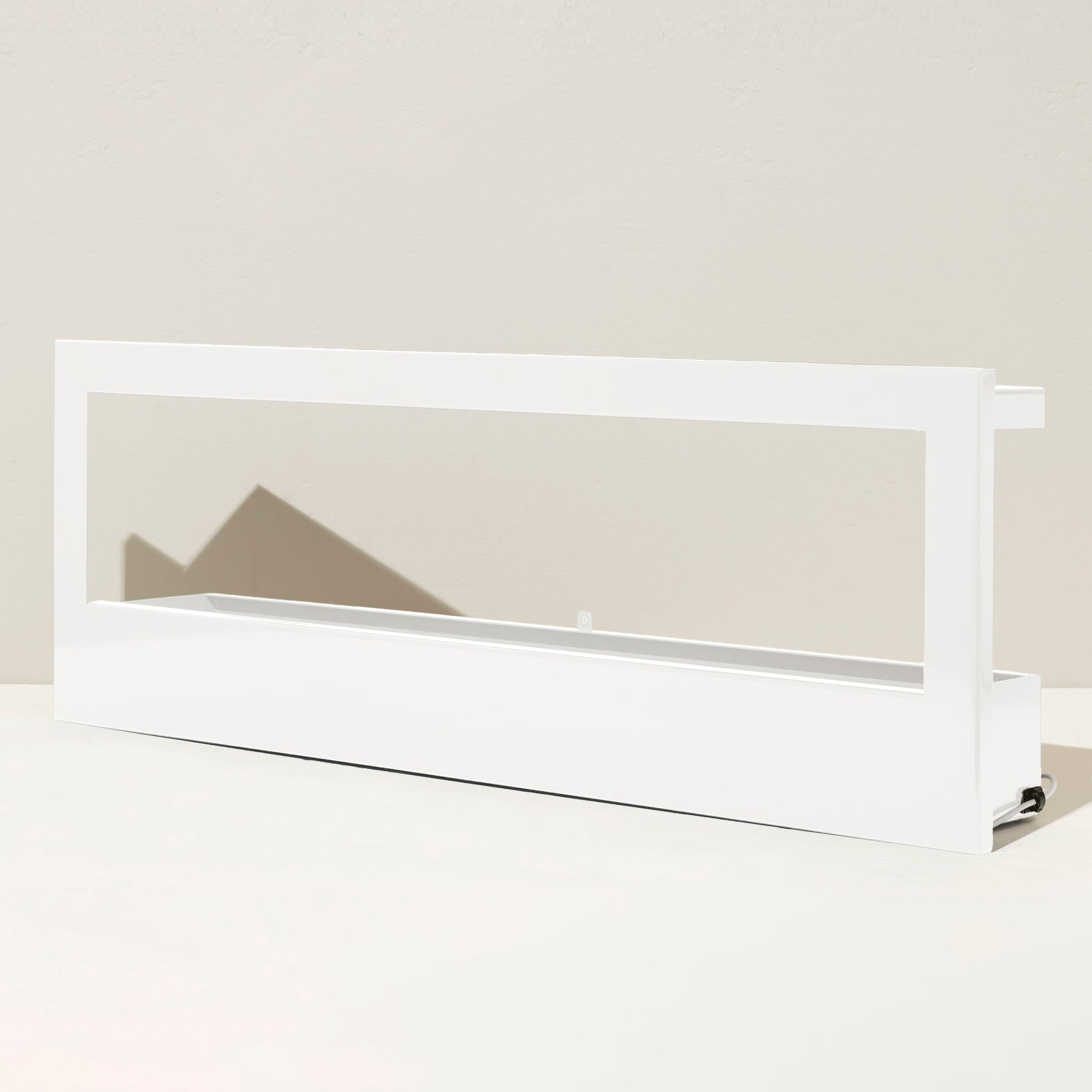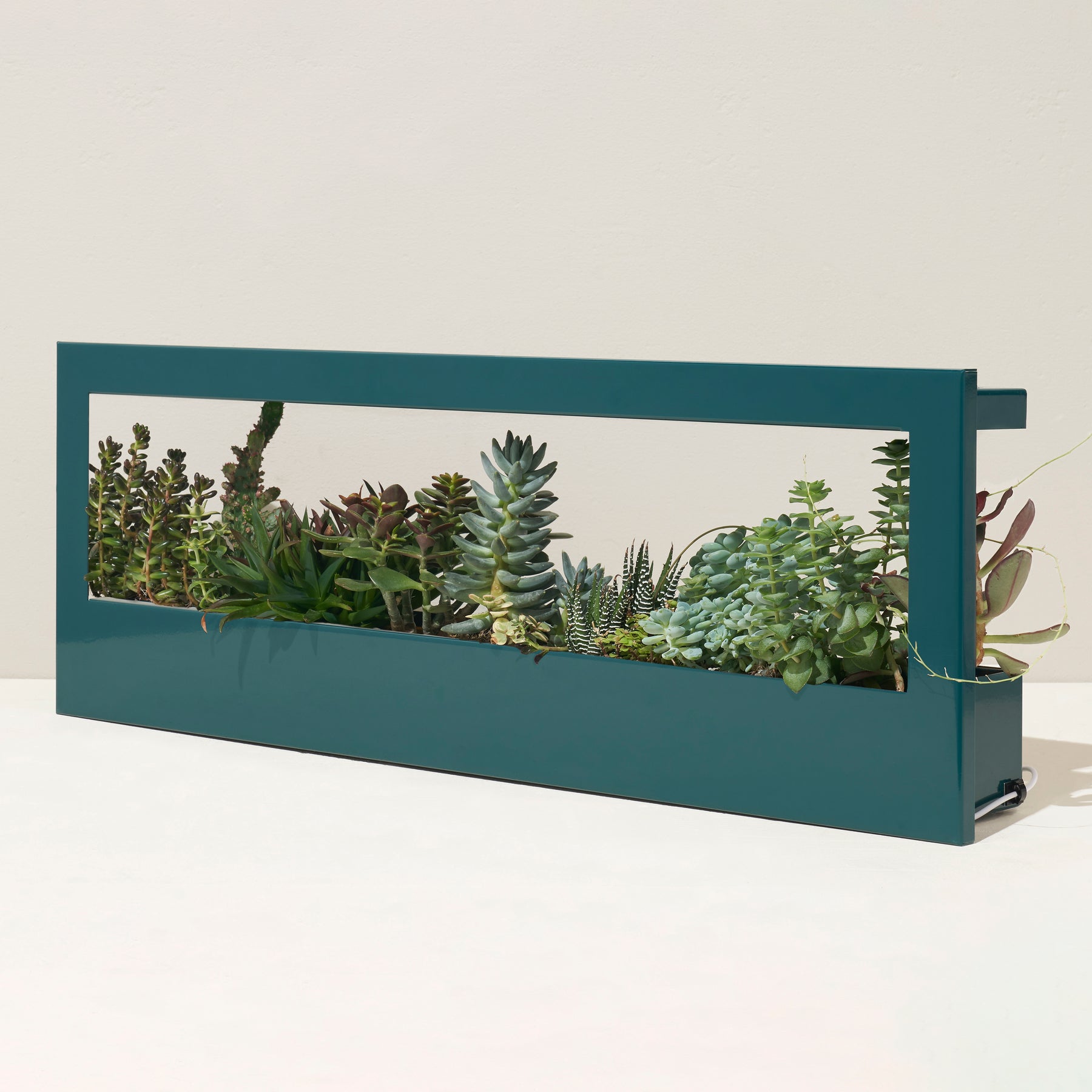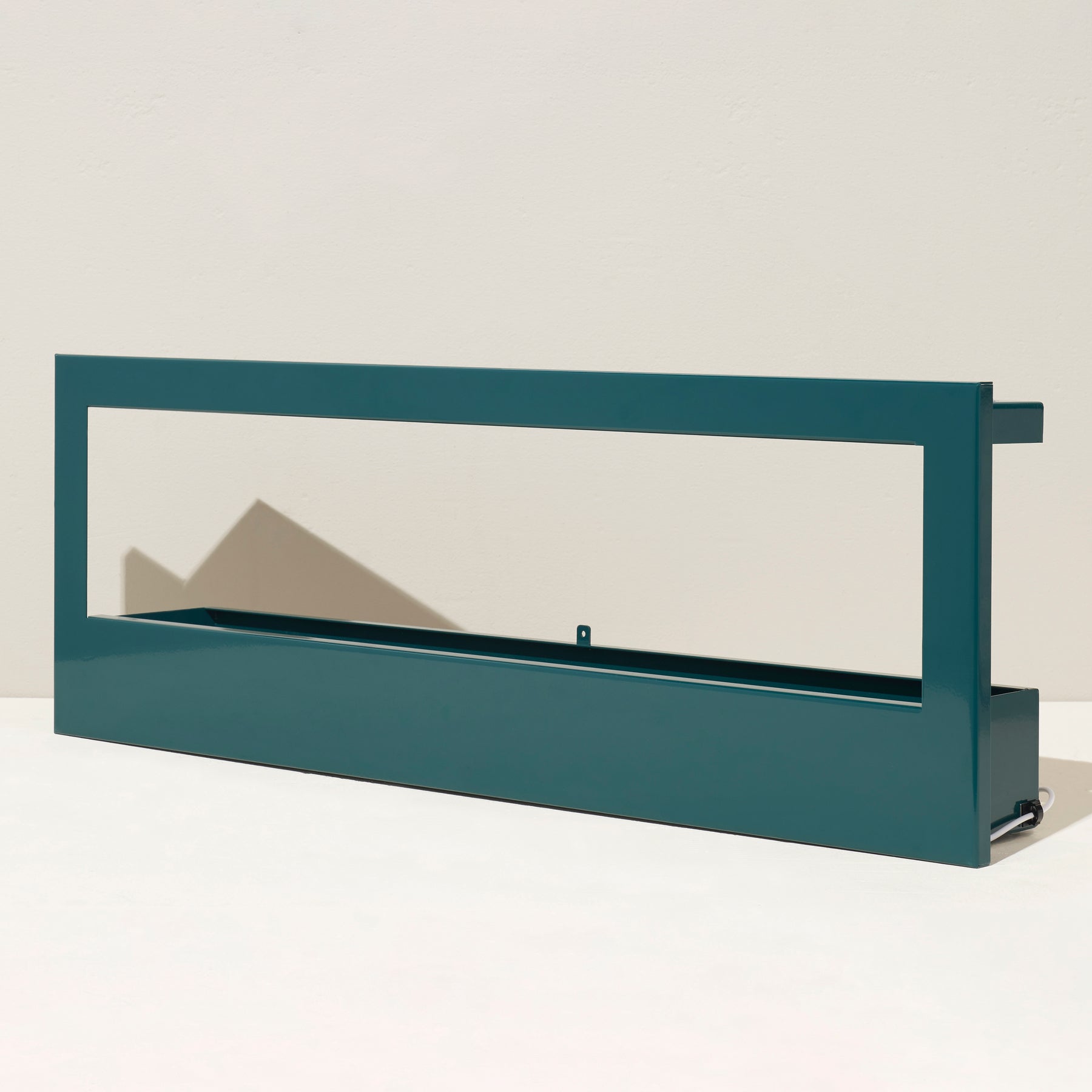 Refurb Smart Landscape Growframe
This item is final sale. Available while supplies last. 

At Modern Sprout, quality control is important to us. However, this means that often times we are left with excess stock on items that don't quite meet our strict standards. The last thing we want is for these slightly flawed products to end up in a landfill. Meet our Refurb Program. Our Refurb Smart Standard Growframes may have some uneven surfaces, subtle scratches, or a little cosmetic irregularity.

* Please note: refurb quality items are functional but have subtle scratches or irregularities and are final sale. Perfect for those who find beauty in imperfections. 

A Full Spectrum Grow Light for Living Green.

Light the way to a greener home. Our Smart Growframe is the vital solution for creating a lush vertical plantscape in sun-deprived spaces. It beautifully frames and thoughtfully nourishes low-to-bright light loving plants. Simply mount, add plants and connect to the Modern Sprout App. Light is delivered daily to keep your plants happy and brighten your home.

Produces a natural white light with long lifespan LEDs.

Supports healthy growth for vegetative, fruiting and flowering plants.

Smart App Enabled: Features manual on/off switch, and can be connected to the Modern Sprout App for customizable programming and pairing recommendations for partial shade, partial sun and full sun plants.

Creates an optimal growing environment for living green walls.

Plant pairings are endless! Try ferns, orchids and calatheas in the bathroom; herbs and leafy greens in the kitchen; air-purifying plants like aloe, English ivy and rubber plant for the living room; and aromatic flora like lavender, chamomile and sage for the bedroom.



Requires a 2.4GHz wifi network. 



Size: 32.1" x 5.3" x 11.5"
Weight: 8lbs
92+ CRI Dimmable Full-Spectrum LEDs
4000K Natural White Light
Rated for 25,000 Hours of Usage
1480 Lumen Output
Eco-Friendly, Low-Power
100-220v 27W power adapter w/ 9' cord
3 Year Warranty
Assembled in the USA
Wall-mountable, Powder Coated Steel Frame
Hanging Hardware
Operation Manual
Smart App Software
How does it work?
Full spectrum LEDs supply an ideal balance of light for vegetative plants and seed starting. The greenhouse design provides a protective, higher humidity environment perfect for starting plant clippings or transplanting indoors. LEDs run at low temps thus eliminating the risk of burning young seedlings/plants. With the timer set, the light automatically turns on and off ensuring your plants get plenty of light every day. But how do the grow lights work? You've probably heard of photosynthesis, the process by which plants make food by trapping light energy in their leaves. That light has many different colors in it. Chlorophyll, a plant pigment which does the trapping and creates energy for the plant, usually absorbs red and blue light. These two colors' specific wavelength range, called Photosynthetically Active Radiation (or PAR for short), falls within 400 nanometer (nm) to 700 nm wavelengths, perfect for Chlorophyll A and B to manufacture sugar to fuel plant growth. Our full-spectrum grow light provides both of these ranges in high amounts as well as in between ranges, too, which are important to other plant pigments. Even better? The combination of all spectrums is emitted as a natural, warm sun-like white color instead of the harsh bluish glare of other commercial grow lights.
Growing Tips
Light Settings: Different plants require different intensities and durations of light to thrive. Select 8 HOURS and adjust brightness to low-medium intensity for shade and low light plants. Choose 12 HOURS and adjust brightness to medium-max intensity for partial sun plants. And, use 16 HOURS at max intensity for full sun plants. Air Flow: The Growhouse provides a protective environment, yet many plants benefit from air flow. It can strengthen their stems and help them stay hearty and upright, which is important when plants are started from seed and need to mature. To encourage air flow, place in a position where plants will receive an occasional slight breeze, whether from a window or a fan. Location: Selecting an ideal indoor location is largely dependent on your preference and the plants you are growing. A sunny window can provide additional light and heat for fruiting and flowering plants or reversely too much heat for low light plants. A bathroom can provide a boost of humidity for water-loving botanicals. A vibrant vertical garden mounted on a wall can finally be achieved with a direct light source for your plants! Watering: Watering frequency is dependent on the plant type. Make sure to factor in the environmental conditions based on the location of the Growhouse (sunlight, heat, humidity). If your planter(s) has a drain hole, make sure you add a tray underneath it to prevent water damage.
Safety Guidelines & Care Instructions
For indoor use only. The LEDs have been permanently installed into this fixture. Do not repair, disassemble, or modify under any circumstances. Although LEDs do not get as hot as traditional light bulbs, they still generate some heat. Avoid touching the LED panel and do not cover lights with flammable objects. Do not try to modify the plug, cable or adapter. Use only with supplied AC power adaptor. Do not use the light if the power cord gets damaged. Avoid usage in high temperature areas. TO PREVENT RISK OF SHOCK OR INJURY, always power off and unplug Growhouse before cleaning. Use a soft and slightly damp cloth when cleaning LEDs. Do not use chemical or abrasive cleaners.
Plant recommendations?
Options are endless! We like Ferns, Orchids and Calatheas for the bathroom; herbs and leafy greens in the kitchen; air-purifying plants like aloe, English ivy and rubber plant for the living room; and aromatic flora like lavender, chamomile and sage for the bedroom.
How long does the LED last?
Eco-friendly LEDs use minimal power and have a long life span. They're rated for 50,000 hours of usage (an average of 12 yrs.) depending on timer settings. LEDs emit little to no heat and have a conformal coating for water resistance and durability.
Is the color show in the photography accurate to what it looks like in person?
Yes! Our 92 CRI rated full-spectrum LEDs produce a museum-quality lighting, meaning no harsh blues or reds...just natural, warm white.
Grow and Tell
"When your Growframe matches your bedspread 💁🏼‍♀️. I'm so excited for this @modsprout addition to the bedroom. A perfectly stylish spot to display and grow."